We're chatting about all things bedroom with artist, photographer, and model Lera Pentelunte. Check out her perfectly styled Los Angeles space while we break down her evening and morning rituals.
What's the first thing you do when you wake up?
Check email, then make coffee!
What's your favorite thing to sleep in?
My boyfriends big T-shirts. I also have a pair of these early Victoria's Secret washed silk shorts that are the most comfortable little piece of fabric imaginable.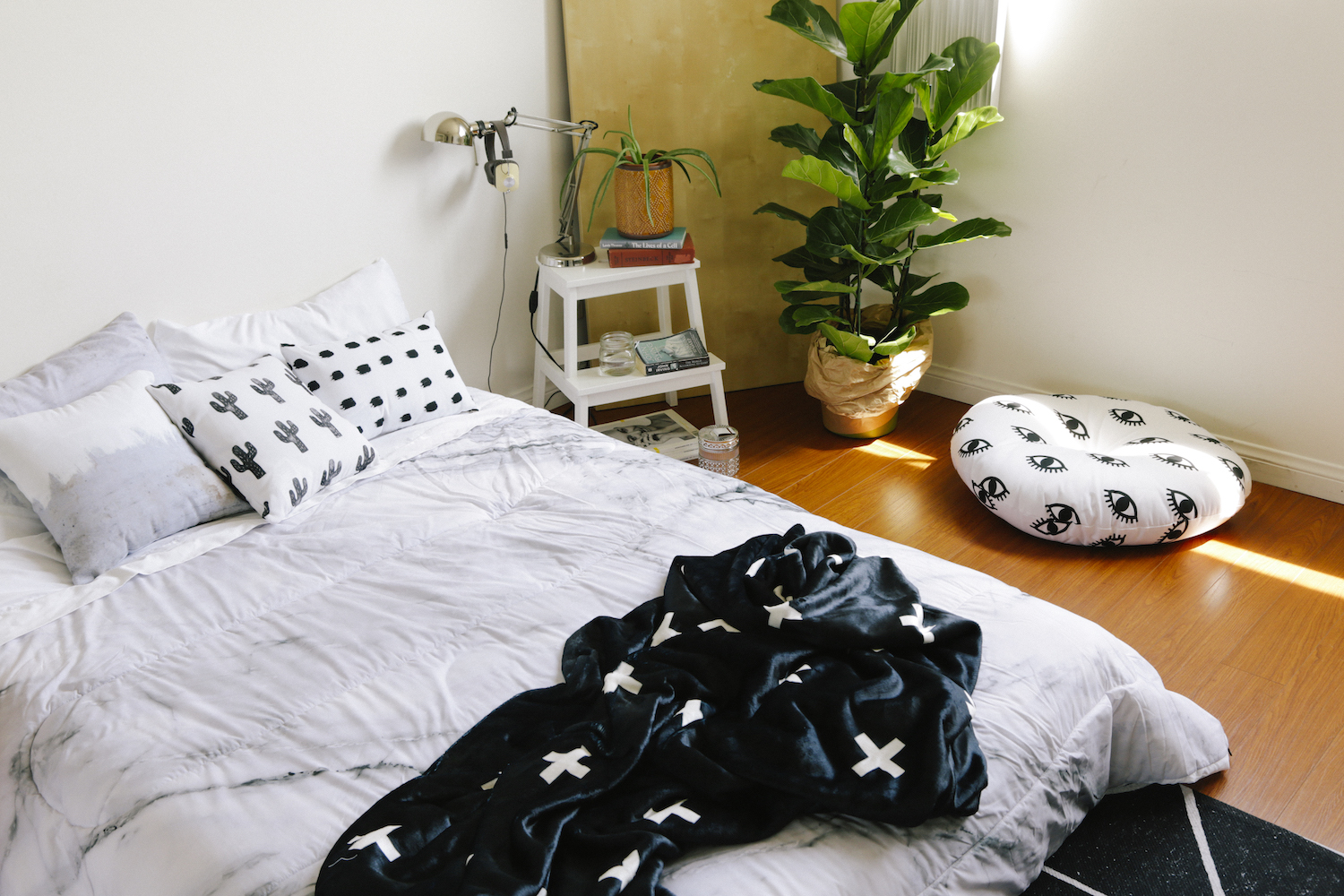 What's your evening skincare routine?
I'm pretty low maintenance, so my evening skincare consists pretty much of just makeup remover. I love Lancome Bi-Facil and Dr. Jart Micro Makeup Remover Pads. When my skin is feeling dry, I slather my face in Elizabeth Arden Eight Hour Cream and leave it overnight.
What was the last dream you had?
I've been having pretty crazy dreams lately but none that I can really remember.
What's your morning ritual?
Coffee, coffee, coffee. I usually walk out to my living room, open all the windows, and sit in my favorite chair with a hot cup and the fresh morning air.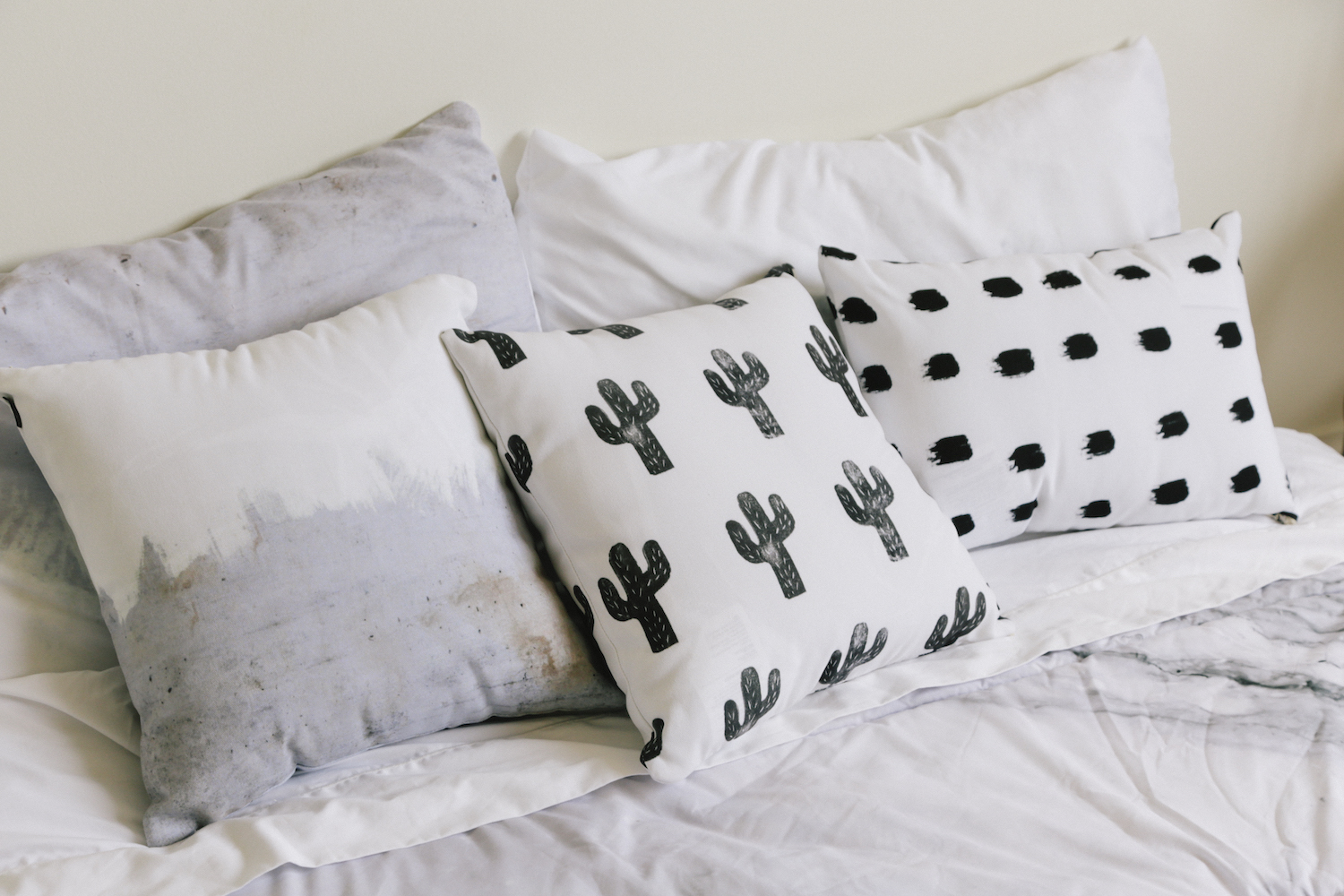 What's on your night stand right now?
A book that I've been reading for too long now. Re-reading. It's one of my all time favorites, The World According to Garp by John Irving.
Favorite breakfast food?
I've always been a fan of the standard sunny side eggs and bacon, but that's a rare indulgence and never in the appropriate hours. I'm the type to skip breakfast.
Are you an early riser or do you like to sleep in?
I like to sleep in, but I love when jet lag forces me into an earlier schedule. Mornings are so beautiful.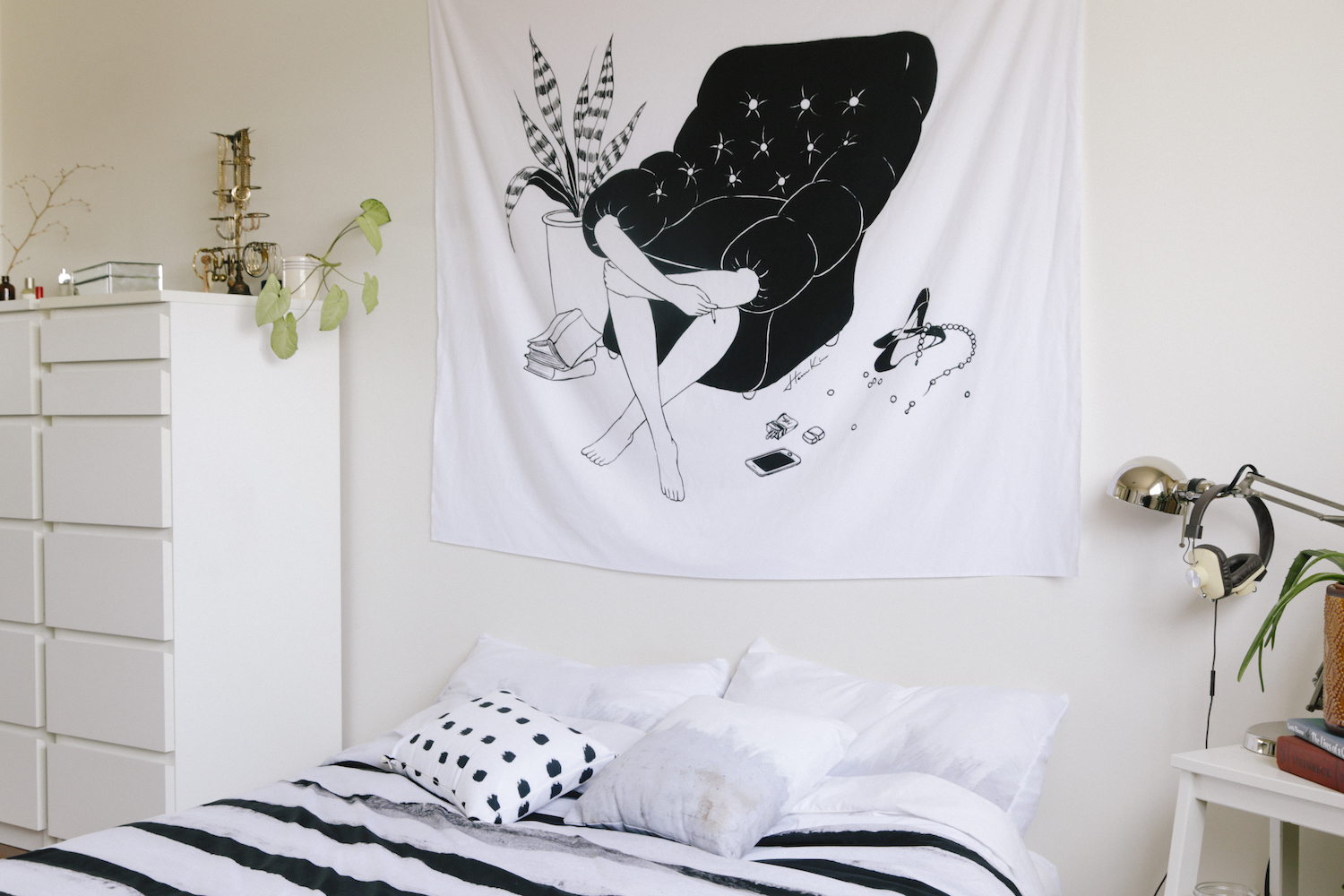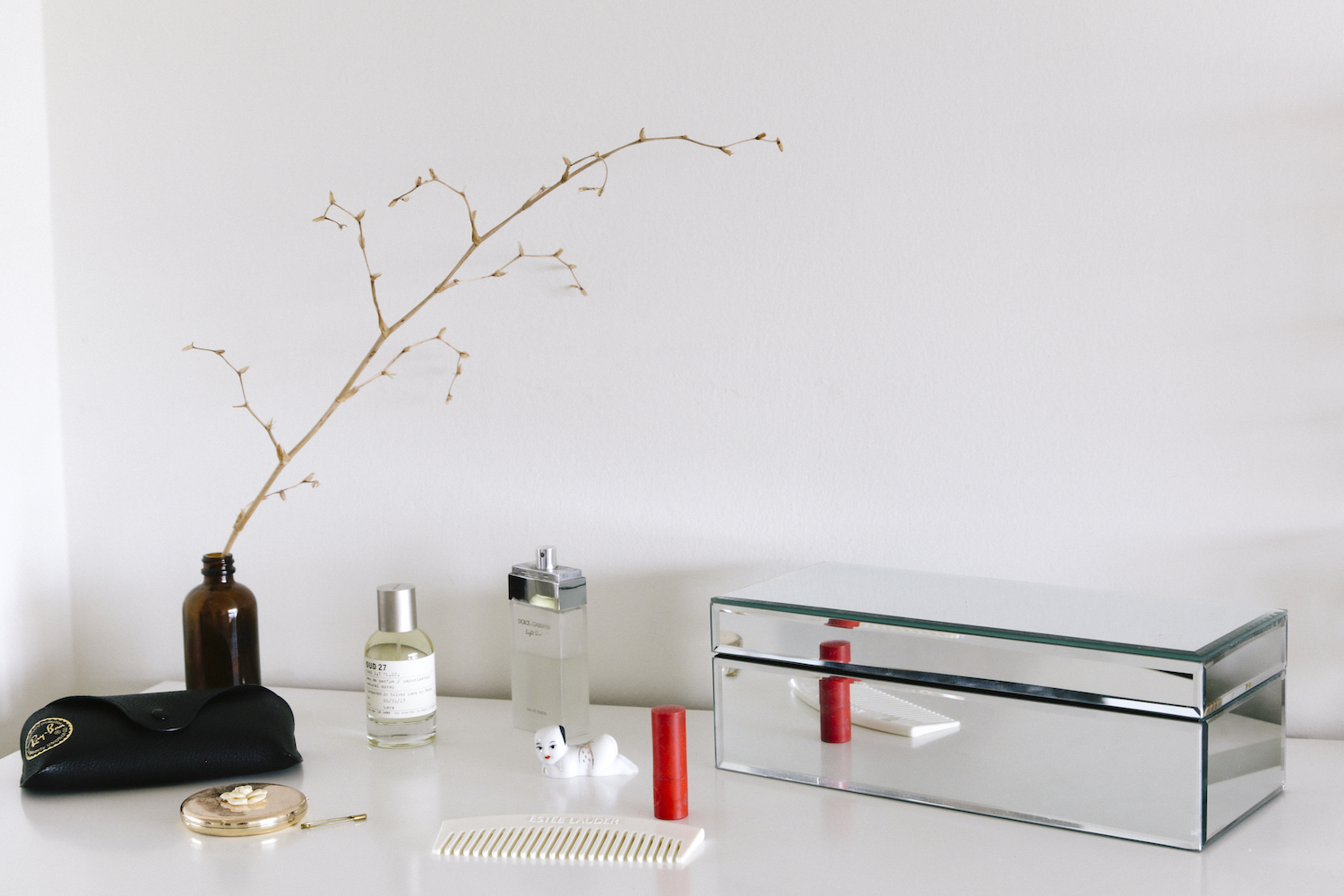 Do you make your bed after you get up or do you leave it messy?
Depends on the day.
Do you sleep with your phone next to you?
Unfortunately yes. Who doesn't, right?
If you could have a sleepover with anyone (dead/alive/fictional) who would it be?
My grandmother. She's all the way in Ukraine, and I would sleep in the same room with her as a child. That would be nice to revisit.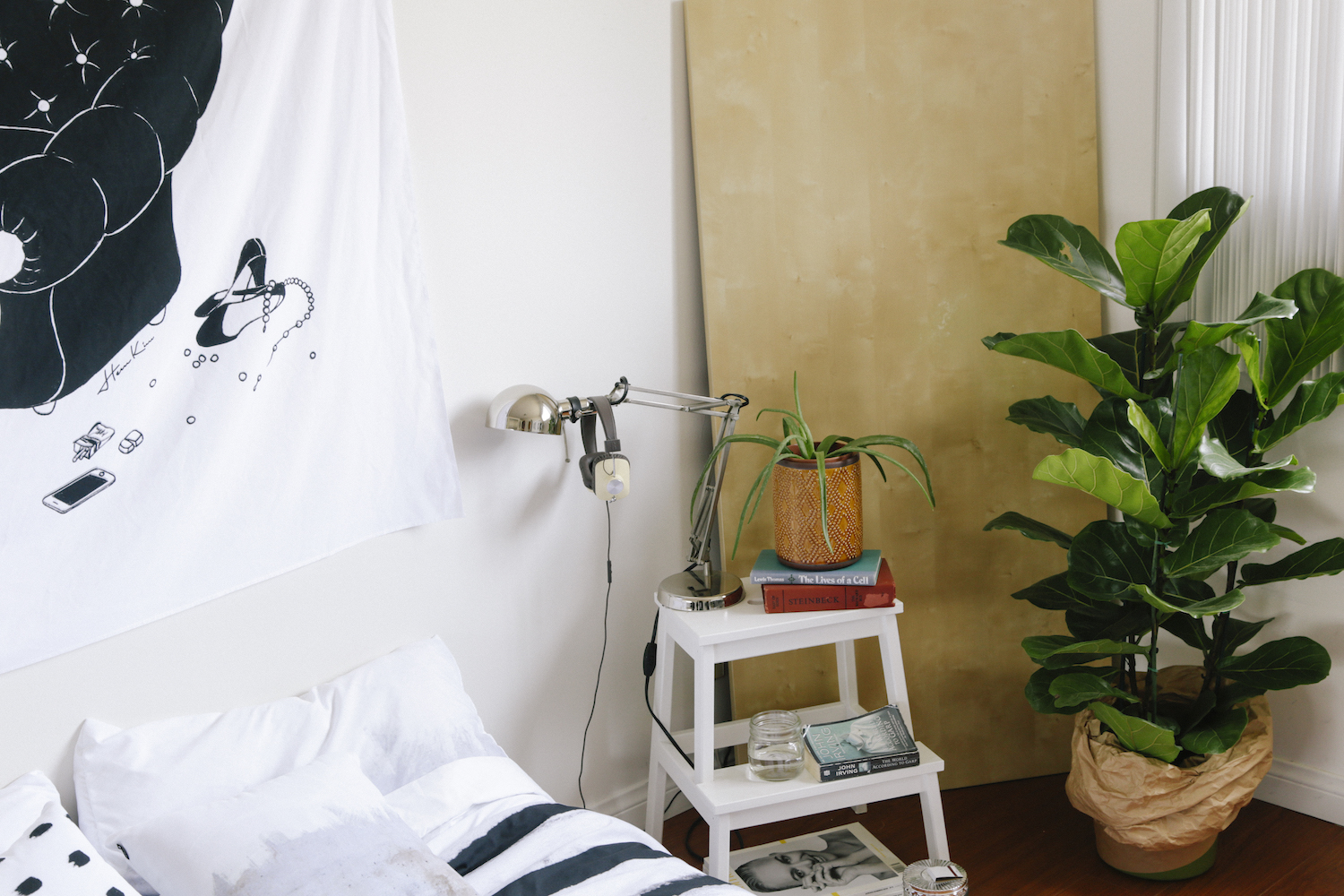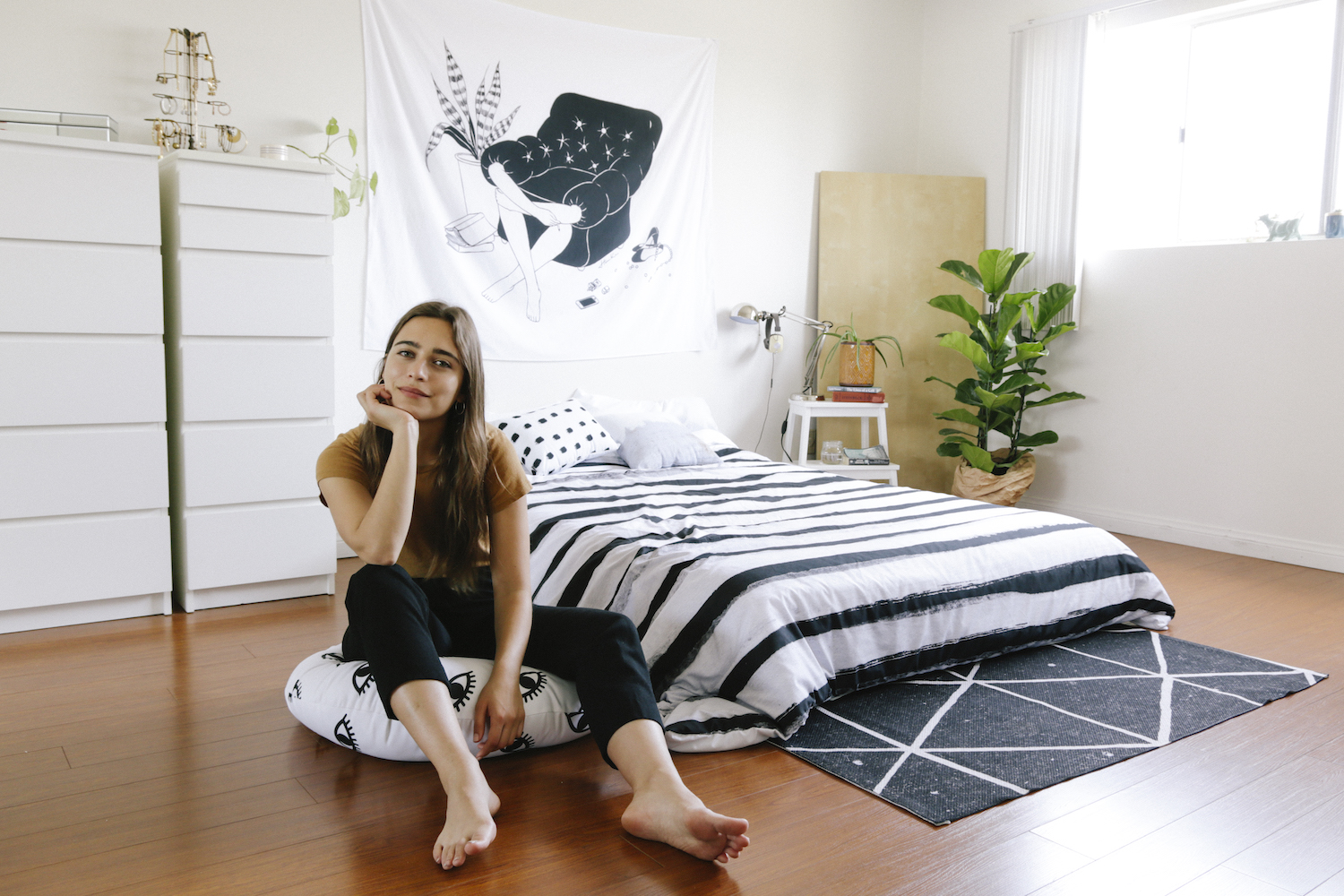 Marble Comforter
by Patterns And Textures
$99.00
Jacques Pattern Rectangular Pillow
Sunday Mood Wall Tapestry
Stamped Cactus Throw Pillow
Painting On Raw Concrete Throw Pillow
Black And White Stripes Duvet Cover
by Georgiana Paraschiv
$108.99