Cyber week starts now!
The biggest sale of the year has arrived. We've saved our best deals for the highly anticipated rush of shoppers looking to take advantage of Black Friday and Cyber Monday discounts. These promotions are designed to attract customers and drive sales of your products. Remember, for most products you earn the same amount even if a customer purchases during a sale. This means there is no better time than now to tell your fans and followers about the great deals in your shop!
In this weeks prep guide, we've put together everything you'll need to make the most of this great earnings opportunity.
Get familiar with our promo schedule
This year, we're running one sale beginning on November 21 and running through Cyber Monday. This allows customers to start shopping early and makes it easy for you to promote throughout the week. Check out all the details of the Cyber Week sale below and stay in the loop by bookmarking our promo schedule. We also send an email every Saturday with the most up to date info.
November 21 – November 30: Cyber Week Promotions
50% off Wall Art & Phone Cases
Includes: iPhone cases, Android cases, iPhone wallet cases, Android wallet cases, iPhone card cases and Android card cases, art prints, framed art prints, tapestries, posters, canvas prints, framed mini art prints, mini art prints, metal prints, wood wall art, wall hangings, framed canvas prints, recessed framed prints, floating acrylic prints, tapestries.

40% Off Bed, Bath & Home Decor
Includes: throw pillows, rectangular pillows, floor pillows, throw blankets, blackout curtains, sheer curtains, wall clocks, wallpaper, wall murals, rugs, comforters, pillow shams, duvet covers, bath mats, hand towels, bath towels, shower curtains.
30% Off Everything Else*!
*Excludes digital gift cards.
Share everyday!
Now is your chance to really entice your followers to shop the unique products you're offering on Society6 by sharing promotional content across your social channels. With our big sales running through the end of the month, we encourage you to promote yourself every day to take full advantage of Cyber week and help get customers through the door to your shop. The more you share, the more you can earn!
The 3 key shopping dates that customers traditionally focus on are Black Friday, Small Business Saturday and Cyber Monday. On the days leading up to Black Friday and after Cyber Monday, try to find a balance between posting about sales on your products and more personal posts like a work in progress or a holiday gift guide. We get into more detail on best practices for promoting yourself in last weeks prep guide.
Black Friday 11/26: Once Black Friday hits, post something special to remind your audience about the big sales happening in your shop. It is a shopping holiday after all!
Small Business Saturday 11/27: It's not an easy job being an artist and neither is running a business. This is true for a lot of your creative peers as well so consider highlighting the work of the fellow artists and business that have made an impact on your journey. This small gesture can go a long way!
Cyber Monday 11/29: The biggest shopping day of the year! We recommend posting multiple pieces of promotional content on this day.
Products to promote this week
Holiday shoppers will be looking for giftable items and additions to their home decor for holiday gatherings. Focus on highlighting the items below while putting together your daily promotional content. For more insight on why some of these products do so well over the holidays and why you should consider enabling them in your shop, read through week 2 of our holiday prep guide here.
PRO TIP: Consider sorting your shop to feature the products you think will sell best or create collections highlighting these products.
Puzzles
Socks
Wrapping paper
Stationary Cards
Throw Blankets
Serving Trays
Art prints
Crew necks & Hoodies
Coffee Mugs & Travel Mugs
Phone cases
Yoga Mats
 Throw Pillows
Maximize your sales with the Artist Affiliate Program
This part is so important that we say it every chance we get. Don't miss out extra on earnings this holiday season. Use your unique affiliate link every single time you share a link with your followers on social media, with friends and family directly and in your account bio's to make things easier for your customers.
Click here for a walk through on how to make the most of the affiliate program this Cyber week.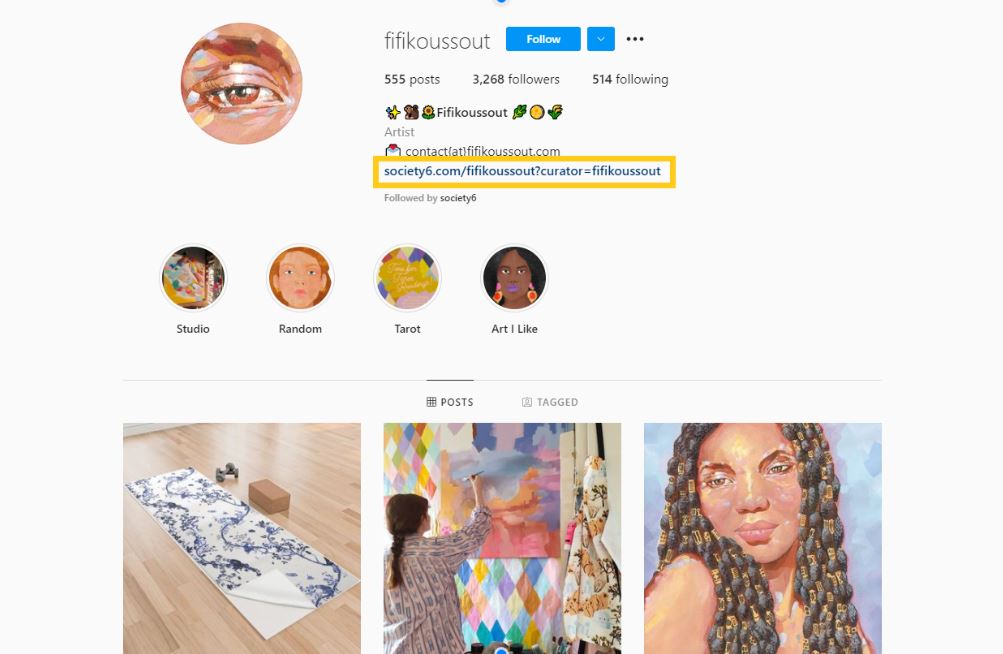 Pro tips from the Artist Community Team
Promote your awesome designs like a pro this Cyber Week by following these additional steps.
Promote your shop every day (multiple times a day is even better!) on social media, your blog and through email newsletters.
Use our custom made overlays to help you save time while spreading the word about the discounts offered on your products. Review last weeks prep guide here for more on how to use overlays. Download the Cyber Week overlay here.
Check out our Holiday Webinar for a refresher on best practices for success this season.
Check out our Holiday Check List to make sure you're prepared for the influx of customers.
Thats a wrap on our Holiday Prep Guide series. We're confident that if you follow these tips you will see success this holiday season. Thank you for following along and cheers to a successful Cyber Week and beyond!