Whether it's a plush Moroccan rug that rests beneath your living room furniture or a bright runner that elongates your hallway, you know a stunning rug the second you see one. And along with being an easy way to harmonize a room, rugs are also one of the leading design tricks for elevating a space. However, knowing how to pick a rug can be less straightforward than knowing its advantages. A vintage rug, outdoor rug, and wool rug all have different purposes and personalities.
What kind of material should you seek out? Where should you place it? What size will be just right for your space? Should you consider layering rugs?
These questions, and others, are vital to answer before you lug a gorgeous new rug into your home. Fortunately, we're here to help. Read on to learn how to find the perfect rug for you.
Why Invest in a Rug?
If you've recently laid your eyes on a chic distressed piece or a poppy, modern gem, you know instinctively why interior designers say a living room isn't whole without a large rug. While we'd suggest that there are no strict "rules" when it comes to dazzling up your pad, there are some clearly defined benefits to investing in a rug (or two or four):
Improves noise control – Ambience plays an enormous role in a home's comfort. Rugs perform double-duty as acoustic shock absorbers, helping to moderate noise in your home and enhance its overall sound quality.
Provides grounding – Rugs have a grounding effect that instantly makes you feel more centered. This is one part visual—a well-placed rug can pull a room together—and another part psychological: Feng shui experts indicate that rugs "ground" the energy of a room, taking it from hectic to harmonious. Picking the right rug size with a cohesive color scheme can transition and elevate any space.
Protects flooring – If you've recently moved into a place with glossy, tiger-wood floors or just installed luminous tiles, you may feel reluctant to cover it with a rug. Two things, though: 1) more attention will naturally travel to the bare flooring surrounding the rug—a spatial trick often employed by art galleries and museums, and 2) rugs help shield flooring from the inevitable wear and tear it will encounter. Rug pads can also be added to help protect your floors and extend the rug's life.
How to Choose a Rug: 5 Essential Considerations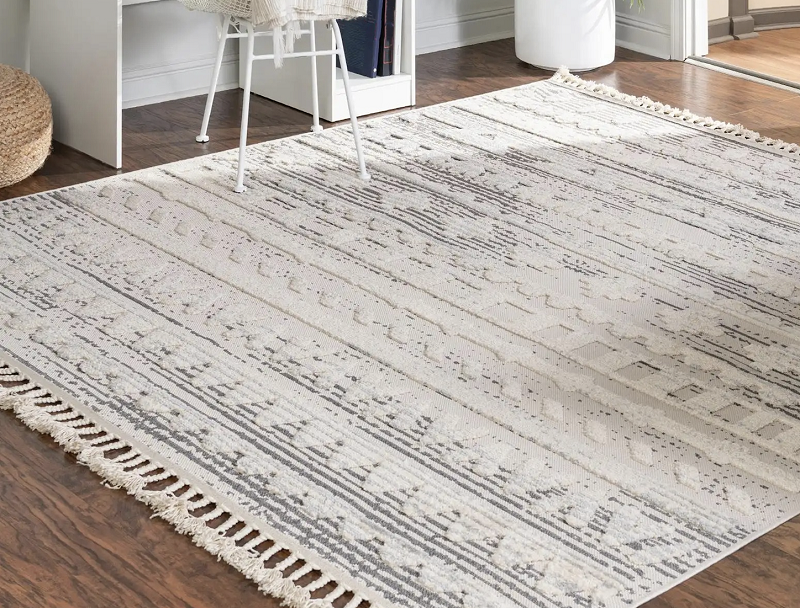 How to choose an area rug boils down to identifying the aesthetic effect you hope to capture and establishing the functions you'd like your rug to perform. Answering the following questions will help you hone in on both before buying rugs.
#1 What is My Budget for a Rug?
Your budget will be a central factor in determining the type of rug that's right for you—and where it will be placed (more on this topic in a sec).
To dodge sticker shock (and confusion), step into the process knowing that rugs run the gamut from $12 doormats to a $33.7 million Persian artifact, with custom rugs falling somewhere in between. The latter might be exceedingly rare, but it underscores that rugs have historically been deemed extraordinary art pieces.
If you don't know where to start in setting a budget for a rug, ask yourself how long you expect it to last and what you're willing to pay to ensure the quality of the following:
Construction, such as choosing a handwoven handmade rug versus factory-made option
Material, with nylon coming in as one of the least expensive rug materials and high-quality wool nearing the top
Origin, like Morocco and Turkey, which are famed for their legendary rugs
Size, with larger rug sizes naturally—and typically—arriving with a higher price tag
In sum, a rug shouldn't break the bank. But it should also be constructed with enough integrity that it will endure.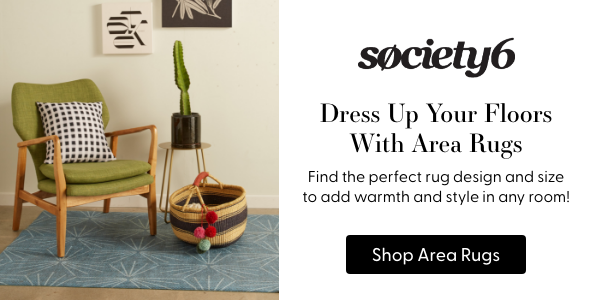 #2 Where Will The Rug(s) Be Placed?
Before finalizing an online purchase or whipping out your credit card at your favorite home decor retailer, you may want to figure out where your rug will be used mentally.
A 2' x 9' foot runner might look delightful in a spacious kitchen but appear too slender in a living room. Similarly, every room of your home may have a different mood—a bright coral print might look fabulous in your cheery kitchen but feel a tad incongruous in a master bedroom that's all about serenity and ocean hues.
To this end, weigh the benefits and purposes of rugs in your home's primary rooms based on your general lifestyle:
Kitchen – Kitchen rugs can be a lifesaver—or at least help prevent falls: Placed in areas that might see a lot of action, such as underneath your sink, rugs can soak up spills, stave off slips, and increase your comfort as you're cooking or washing dishes.
Bedroom – A rug placed underneath your bed—or runner rugs placed on the sides of your bed—may cozy up your bedroom and offer extra warmth during winter (if you live in a colder area). If you are looking for a rug for this room, consider checking out our guide to bedroom rug placement for tips.
Living room – A smartly-placed living room effortlessly anchors furniture and delineates conversation areas, reading nooks—you name it.
Hallways and entryways – Runner rugs are especially valuable in hallways and entryways. In the former, rugs may have a lengthening effect that creates the illusion of more space; in the latter, rugs take the brunt of whatever comes through your door, whether dirt from gardening or sand from the dog park, or grass from your Sunday brunch picnics.
Naturally, the rooms in which your rugs will live will influence the materials, patterns, and colors you select.
#3 What Size Rug Will Work?
You could invest in the most exquisite rug you've ever feasted your eyes on, but an inappropriately-sized rug positioned haphazardly can run counter to the effect you're after. A rug that's too big can make a space seem smaller and more cluttered, while a rug that's too small can throw the appearance of a room off-kilter.
Here are a few general rules of thumb:
Large area rugs should be big enough to accommodate all of the legs of your most substantial pieces of furniture—or, at the very least, the front two legs (of, say, your sofa or bed). For dining room rugs, make sure that the chairs surrounding your table can easily slide in and out across the rug.
If you're keen on giving your room a sense of cohesion and refinement, aim to ensure an equal amount of space around the perimeter of your rug. The Spruce is just one expert who asserts that there should be roughly 10 to 20 inches of naked flooring between the walls of your room and the edges of the rug.
#4 What Color, Print, and Style Should I Choose?
The answer to this question rests entirely with you.
Some people select a fantastic rug and "build" their room around it, allowing the colors and design of the rug to dictate their furniture, throw pillows, wall colors, and art. But it's just as common, if not more common, to select a rug based on the furniture and decor you already possess. Luckily, you can explore thousands of styles to suit your aims and individual aesthetic.
A couple of expert tips to guide you:
Solid-colored rugs are an effective way to ground an area with patterned furniture or a patterned duvet.
Patterned rugs can electrify spaces where the furniture and linens are a solid color.
Also, assess your lifestyle. If your condo or house is a second home to all the teens on your block, a white silk rug may not be the wisest option for your living room. If you fall in love with a rug that might be considered impractical, consider placing it in an area that's off-limits to the rest of your abode.
#5 What Type of Rug Material Will Look—and Work—Best?
This all depends on where your rug will be placed:
Rooms that see a lot of traffic benefit from robust materials that can withstand use. Silk may look enticing, but it's too delicate of a fabric to be stomped on day and night by your toddler or pup.
Rooms that see less traffic, such as your bedroom (where you might be barefoot most of the time), may be more hospitable to finer, fragile materials.
Our advice? Be realistic. Kitchen rugs should be constructed from materials that can tolerate food and beverage spills, just as they should be easily washable, while bathroom rugs should be manufactured from softer materials to baby your feet and offer a sense of tranquility. A smattering of the most valuable materials include:
Polyester-chenille
Wool and wool blends
Cotton
Natural fibers, such as sisal and seagrass
Linen
How to Buy a Rug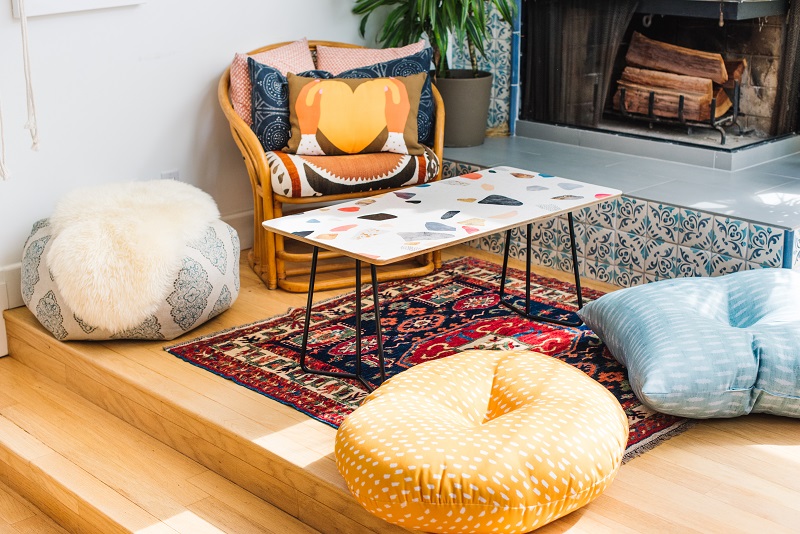 There are a seemingly limitless number of rug choices available, both online and IRL. To avoid overwhelm, it might behoove you to keep these tips at the forefront of your mind when shopping:
Go with a quality manufacturer – Sure, there are a ton of adorable rugs around. But even if they're economical, what's the use of purchasing one that will become thin, frayed, and stained within two weeks? You may be better off opting for a rug that will endure the vagaries of daily life. Read customer reviews, evaluate where the rugs are manufactured, assess the materials used, and ensure it has received certification verifying that it was ethically produced.
Consider the rug's pile – A rug's pile refers to the height and depth of the rug's fibers. A low pile should be used in entryways (so as not to hinder a door from opening), while high pile rugs may dial up the extravagance of your living room. (Bear in mind, though, that they're harder to clean and maintain.) Another rule of thumb is to use high-pile rugs in places that experience "light" traffic and low and medium-pile rugs in "high" traffic areas.
Rug Buying FAQs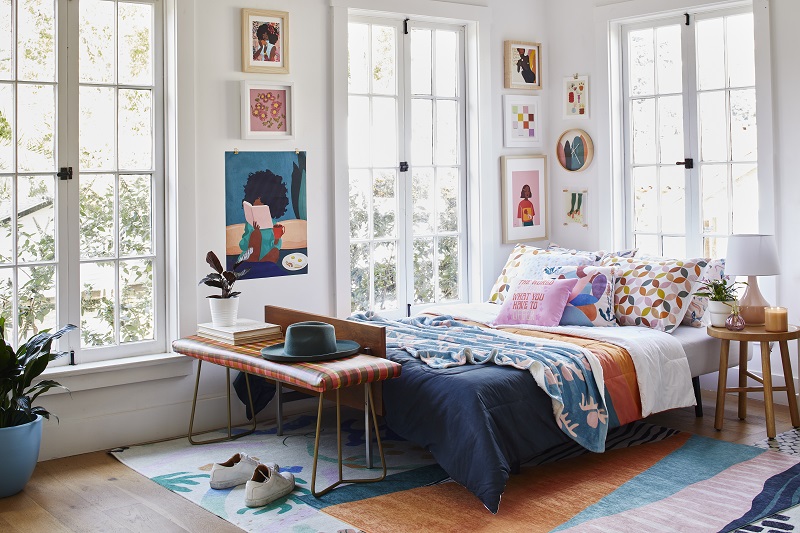 Want to know how to pick a rug wisely? Enter the enterprise equipped with the answers to your frequently asked questions.
How much should I expect to pay for a rug?
As mentioned, rug prices are really all over the map. For a quality rug that will last and look beautiful, you should expect to pay a minimum of $40 for a small 2' x 3' rug and a minimum of $300 for a large 8' x 12' rug.
Is it better to have a rug too big or too small?
Interior design aficionados suggest that it's better to have a rug that veers toward the too-big side: Small rugs may give rooms an imbalanced appearance and look (hate to say it) downright tacky.
How do I choose a rug color?
If you're selecting a rug based on existing furniture, decor, and paint colors, choose a rug from a color that will complement its hues and textures.
This isn't to say that a smoky blue sofa requires a smoky blue area rug; that may look too matchy-matchy. But it goes without saying that a bright yellow shag rug will likely throw off the zen feel of your Japandi-inspired den. To phrase it differently, weigh the effect you hope to nail when choosing an area rug. Do you want your rug to make a statement? Or would you like it to blend in seamlessly?
(Can't decide? Neutral rugs in natural fibers have a calming effect and work with dozens of tones and styles.)
Lastly, remember that you'll see your rug daily—or at least when you're home. Simply put, it should be a color that will continually bring you pleasure. Likewise, the color of your rug will influence the entire mood of the room in which it's placed. If you're aiming for a serene feel in your bedroom, you may want to use the busy print you fell in love with in a livelier place, like your living room.
How can you identify a quality rug?
In addition to the advice offered above—like electing a reputable manufacturer and choosing a sound material—you can discern a quality rug from ersatz pieces by:
Line count – Similar to thread count, the quality of a rug increases with its line count—or, the number of stitches or knots in each square inch of the rug. Rugs that start at 200 knots per square inch and above are indicative of the rug's quality.
Irregularities – "Flaws" and irregularities are found even in the most luxurious rugs and can magnify their charm. But you can spot a cheap, poorly-made rug by conspicuous irregularities, like varying dimensions. Pro tip: See if the rug lays flat. If it curls at the edges, you might as well set it down and keep browsing your options.
Spruce Up Your Space with Society6
Buying a rug might require substantial consideration—particularly if you're investing in an heirloom rug that will persist through generations—but it's also a delicious, exhilarating endeavor.
Society6 kicks up the fun factor and satisfies your wishes regarding rug shopping. We have a host of unique, high-caliber rugs in styles ranging from classic to contemporary, ensuring you find just the right piece to induce awe, inspiration, and comfort.
Explore our site today to discover the difference artisan products make.
Sources: