Winnipeg-based woodworker Cadence Hays is a fan of both grain and greenery.
So it's no surprise that the furniture-restorer, plant-lover and self-described "photo-taker" combines all those qualities by bringing warmth to worn-out woods for a living, while also adorning her sun-kissed studio with flora and then adoring them both with photos. We talk to Hays about the importance of a creative's space, the best plants for 'black thumbs,' how to take the perfect picture, and the freedom that comes with both literal and figurative restoration. Follow her at @thewhiitehouse.
It feels like perfect timing that we're speaking now. Spring has just started, and for many, the season represents a time of regrowth, renewal, and restoration—which you (literally) do for a living with wood wares and furniture. Do you, too, find the restoration process to be freeing?
First off, thank goodness spring is finally here! I somehow always forget how invigorating this season is—the longer and brighter days do wonders for the energy level. Restoration, for me, is definitely freeing in the sense that I can turn an idea or design into a tangible result. I can take a piece of furniture like a credenza, for example, and have it turn out exactly how I want in regards to the color, wood grains, handles, etc. I'm lucky in that 99% of my customers just tell me to restore a piece to how I think it'll look best. That's pretty freeing right there!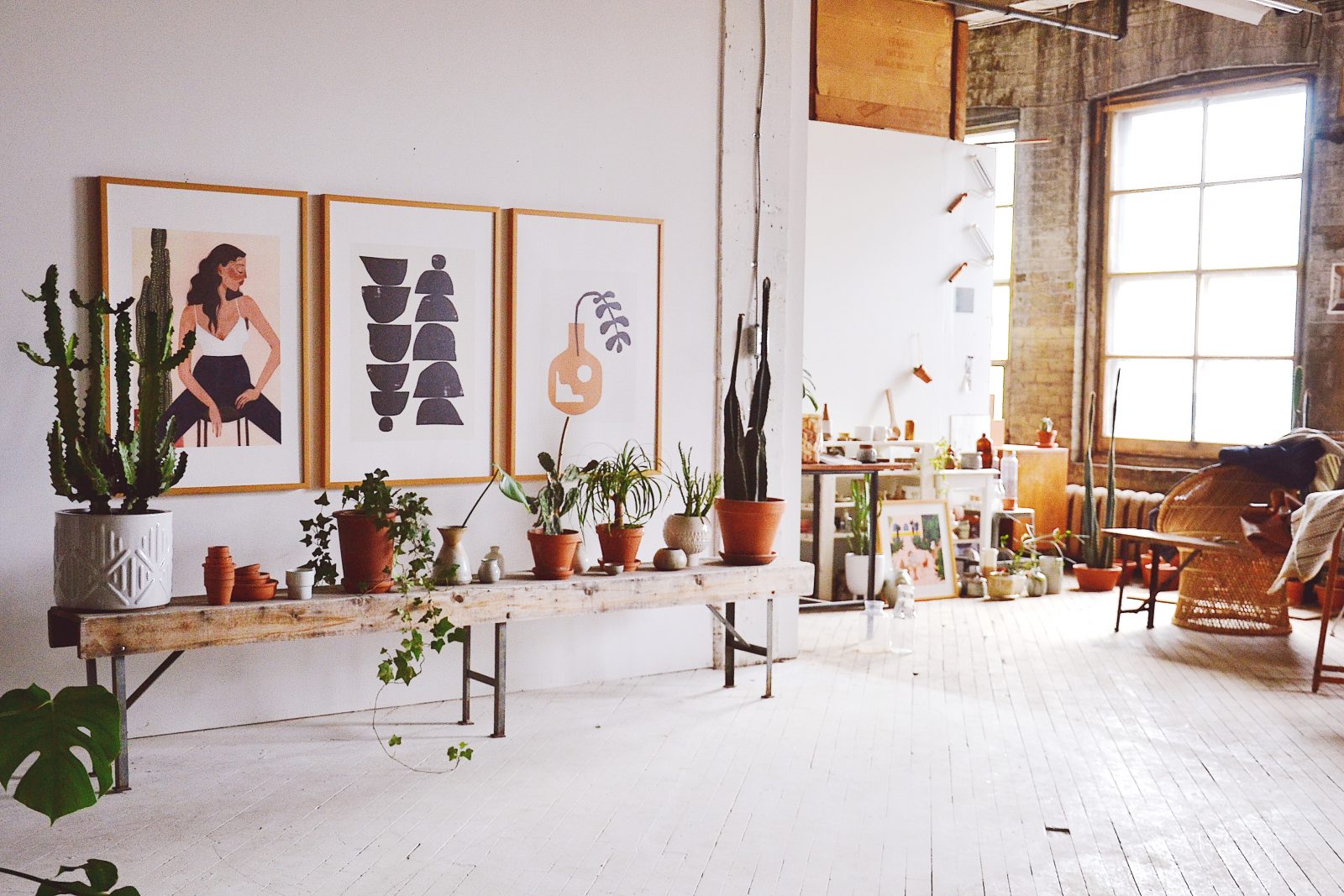 Is there, admittedly, a part of the process that you don't enjoy?
For sure, yes. I try to stay away from as many chemicals as I can—I don't use strippers or harsh stains—but you can't always get away from all things chemical, unfortunately. Sometimes the most industrial products work the best on a particular project (like epoxy or wood filler for repairs). But you can be careful with a face mask and gloves, of course. Otherwise, the not-so-fun part of the process can be parting with [and] selling a really beautiful and unique piece. Sometimes I just know that I'll never see another one like it. But in the big picture of life, that's all pretty minute stuff!
Your love for woodwork began young as your dad was a carpenter. Tell us about that. And do you see your own children taking a liking to the talent and trade?
My dad was an entrepreneur through and through. He was a carpenter by trade who flipped houses [and] invested in real estate on the side with my mom. So I was able to see that when you have a great skill set, and then combine that skill set with a lot of hard work, you can really carve out your own path if you set your mind to it. As I did with my dad, my own kids—Camryn (9) and Jack (6)—are great at watching and experimenting. When they were younger it always made me laugh at how much they enjoyed sanding a simple piece of wood; I think they just liked how they were in control of smoothing something out. Nowadays, it's my daughter who is really into design. She loves HGTV and she'll flip through all my magazines like Domino, and play the 'which x do you like better?!' game. I'm always planting seeds and saying things like, 'You know, if you really like the look of that house you can do that one day. You can draw and draft that as an architect.' Who knows if it'll stick, but all these little opportunities to talk about things are important.
Your dreamy studio is full of natural light, white walls, and exposed brick. How important is your space in terms of your creativity?
Honestly, my studio space is so important to my creativity. It's a space that intentionally has everything I want in it: a workshop, a space to photograph, a desk to sit at and work—all the while being surrounded by these big, oversized windows that just flood in the natural light. I'm lucky to have such a space, but it also didn't just fall into my lap. My advice to others who don't think a studio space is possible is to not give up. Take the time to actually do the footwork and walk into buildings in a neighbourhood that you're interested in. Talk to people in person. More times than not, there's an opening not being advertised or a nook in a building that's empty.
What are your must-have essentials while working?
Microground coffee—hello, quick coffee on a busy day!—an orbital sander, Saman stain, my scroll saw, and ear buds to listen to music and podcasts.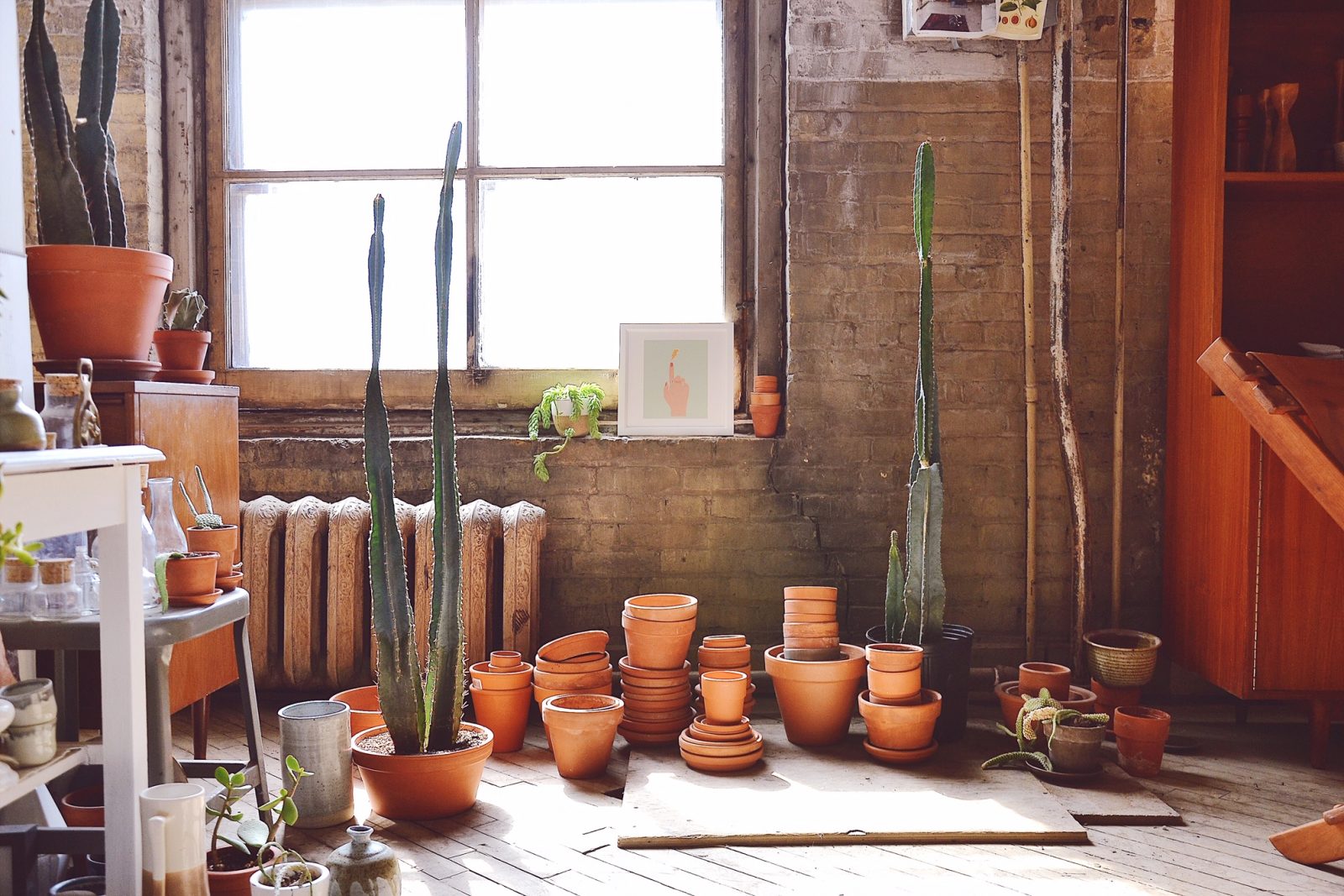 What is your favorite wood and favorite oil, and why?
I like the classics: teak and walnut wood. Teak wood is a bit softer and can be easily shaped; it's literally like working with butter after you've worked with a hardwood like walnut. But, the payoff with walnut is that you'll be left with the most beautiful, swirly grains. My fave oil by far is Osmo Oil. It's a finishing product that's amazing; I use it for sealing furniture and also on the wood and ceramic cups that I make with lot.15 (#whenwoodandceramicscollide).
As an embracer of all natural things, your studio also boasts pops of lush plant life. Why is greenery such an important element to your area?
I'm a big believer that your environment sets the tone for so many things: productivity, creativity, mood, just your overall sense of health. So adding greenery is a really easy and cost-effective way to help boost morale and up the design-ante in any space. It's a literal way of bringing life into a room. We don't always get to spend as much time as we'd like to out in nature, so why not bring it in?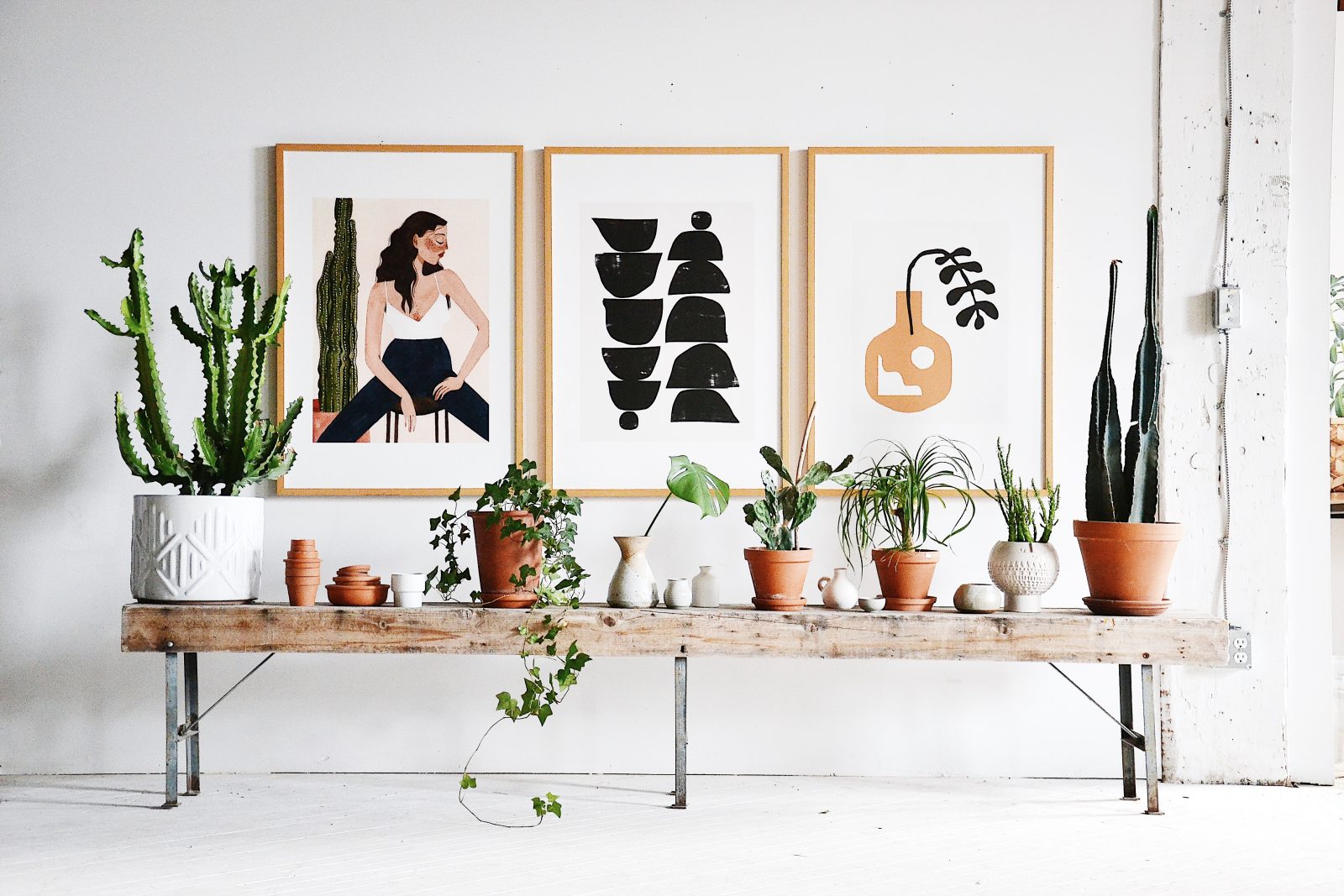 It's Spring, so nature is blooming and blossoming. But just in case someone's missing a green thumb, the proper lighting, or ample space, what tips do you have on blending both real and art(ificial) greenery—see what we did there?—when decorating?
I think at the tip of every 'black thumb,' there's still a little bit of green. (In other words, there's always hope if you're a plant-killer!). When in doubt, grab a small cactus (like a euphorbia, one of my faves) or a spider plant (it's not as creepy as it sounds); these are both super hardy and can take some neglect. Just don't overwater them! Once a week and done. If you're dealing with an office or room with zero light, there's still hope—enter the snake plant—but I honestly believe that putting up an art print that has greenery in it is just as good as the real thing. Tell me you can look at a gorgeous print (like 'Au Cafe de la Jungle' by Isabelle Feliu) and not feel relaxed. I want to be lunching with those ladies!
What is your favorite plant to tend to, and why?
I love any plant that's very architectural and has some height: the pencil cactus, pillar cactus, or euphorbia cactus are all beautiful, both in-person and in photos. If I'm not at the studio on watering day, these plants could literally go another week without having any affect. For me, it's the vines and trailing plants that need a lot more attention—they're always thirsty. Admittedly, I can't seem to keep a 'string of pearls' plant going for the life of me though. We have a love/mostly hate relationship going.
You've got a phenomenal eye in terms of taking pictures. What elements are most important when crafting the perfect photo?
For me, the perfect photo has a combination of natural light, some contrast (wood and white, for example), some planned composition (I like the 'rule of triangles'), and something unexpected, like a wonky plant or a unique piece of pottery. If there's life in a photo, it takes it to the next level in such an easy way!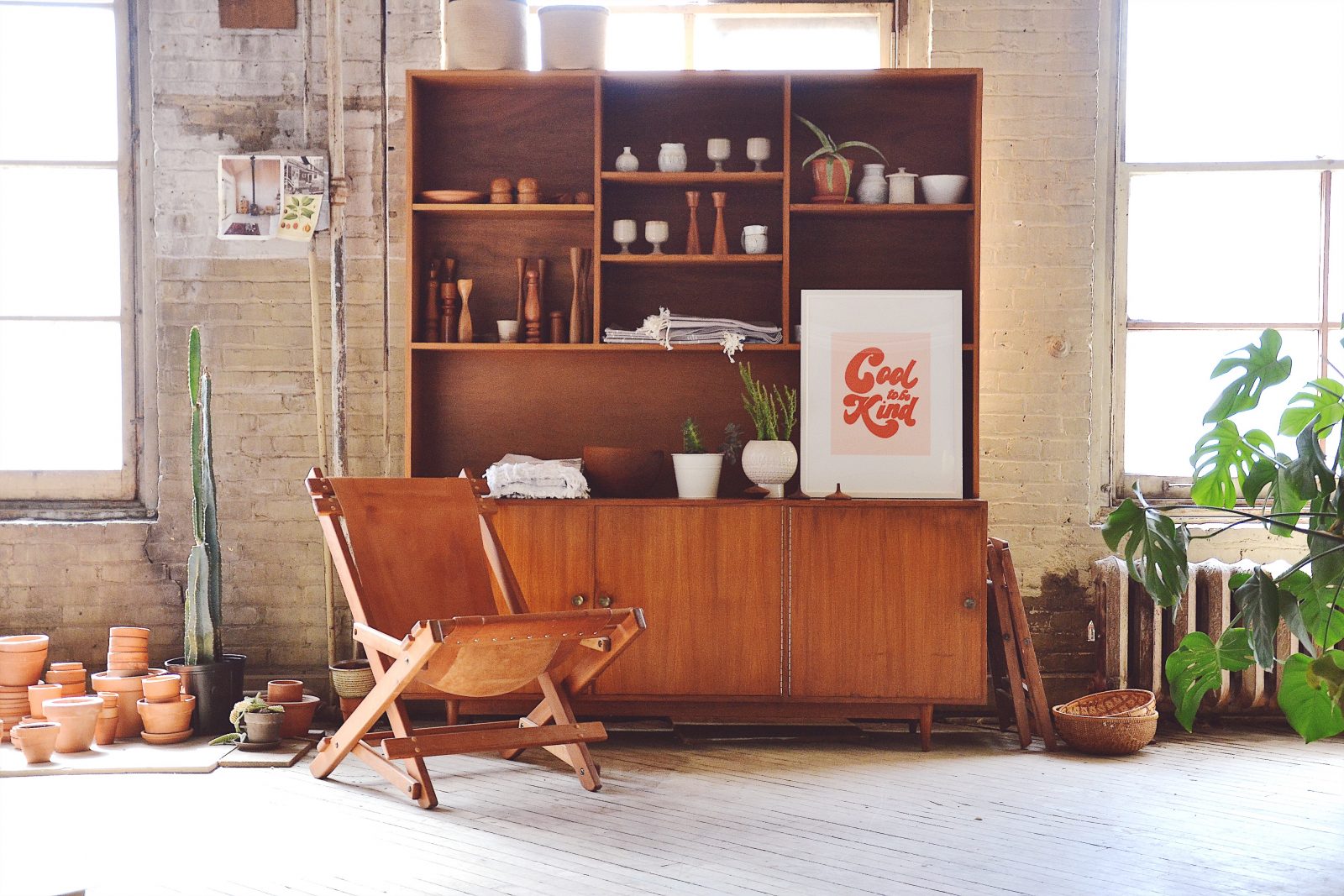 Lastly, what do you hope your clients feel after receiving the piece you've restored?
In one word: warmth. Working on a piece can be really personal. I literally pay attention to every single inch of the pieces I restore, so I just hope that my clients can get a sense of how well cared for each piece really is. Lately, I've been finishing off a new design of wood and ceramic cup that I've been collaborating with lot.15 on; these cups have a lot of warmth. Each one is custom-made so that the wood bottom and ceramic top fit perfectly together. They're wonderful to drink out of and feel wonderful to hold. That's the beauty of a hand-made piece as opposed to a machine-made mold.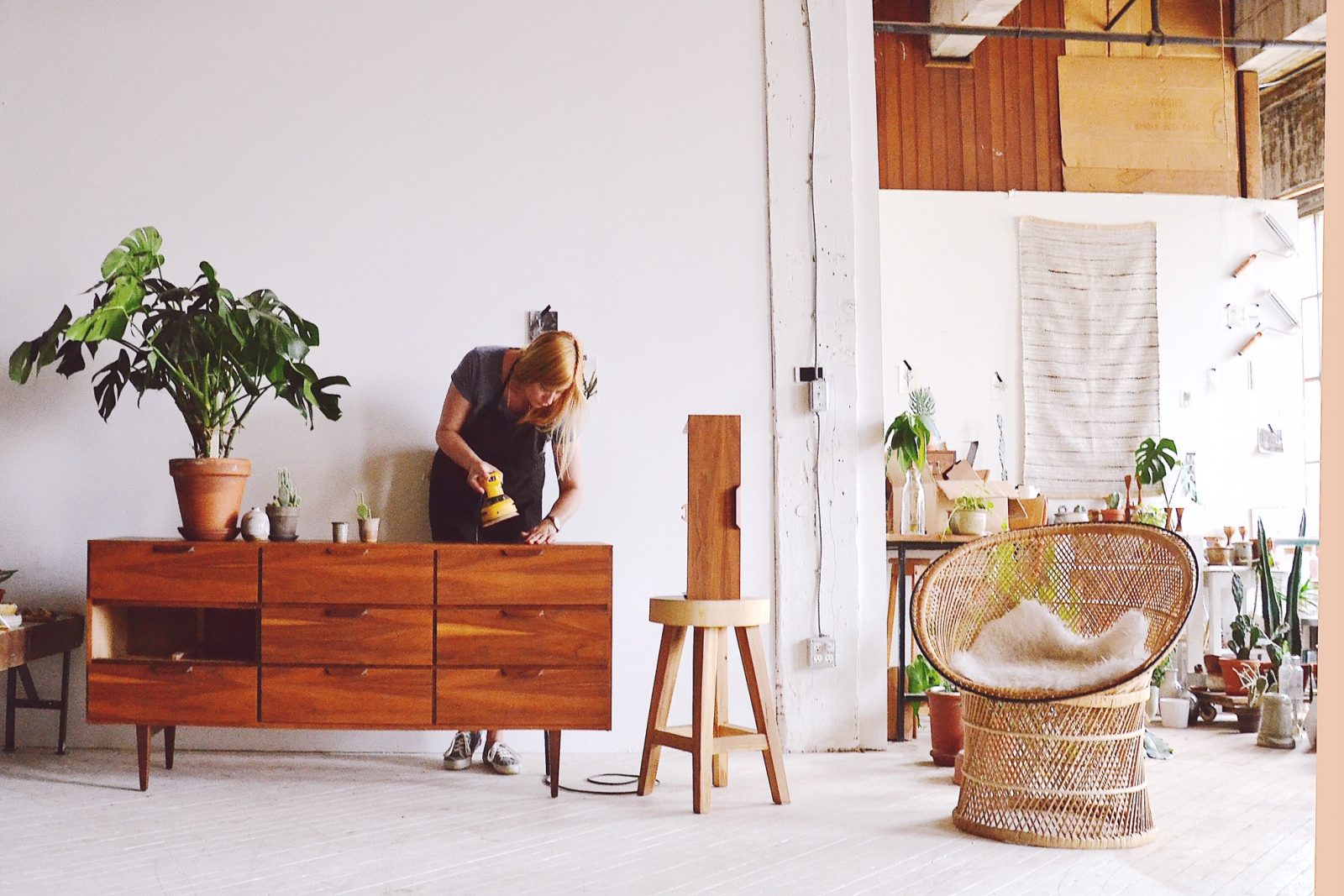 Cactus madness Framed Art Print
by Brunna Mancuso
$160.99
Minimal Plant Framed Art Print
by Dan Hobday Art
$150.99
Polona - minimal vase earthtone modern art print Framed Art Print
by olivia stjames
$149.99
Night Swim Framed Art Print
Baby Blue Eucalyptus Watercolor Painting Framed Art Print
by Shealeen Louise
$169.99
Cool To be Kind Framed Art Print
by Rhianna Marie Chan
$88.99
Au Café de la Jungle Framed Art Print
by Isabelle Feliu
$109.99
Girl Magic Framed Art Print
by Rhianna Marie Chan
$58.99