July is the perfect month to create your back-to-school checklist for the upcoming school year so you can prepare well in advance, take advantage of back-to-school deals, and save money on packing or shipping if you have a big move ahead.
And since each purchase supports an independent artist, shopping with Society6 is a win-win! Plus, your back-to-school supplies will stand out from the rest and highlight your unique taste in art, decor, and style. While it's important to ensure you have all your college dorm essentials covered (e.g. bedding kits, pillows, tech accessories, etc.), it's equally crucial to personalize your space and make it feel like home. So here's a full list of our door room ideas complete with must-have items to ensure your space is homey, stylish and practical.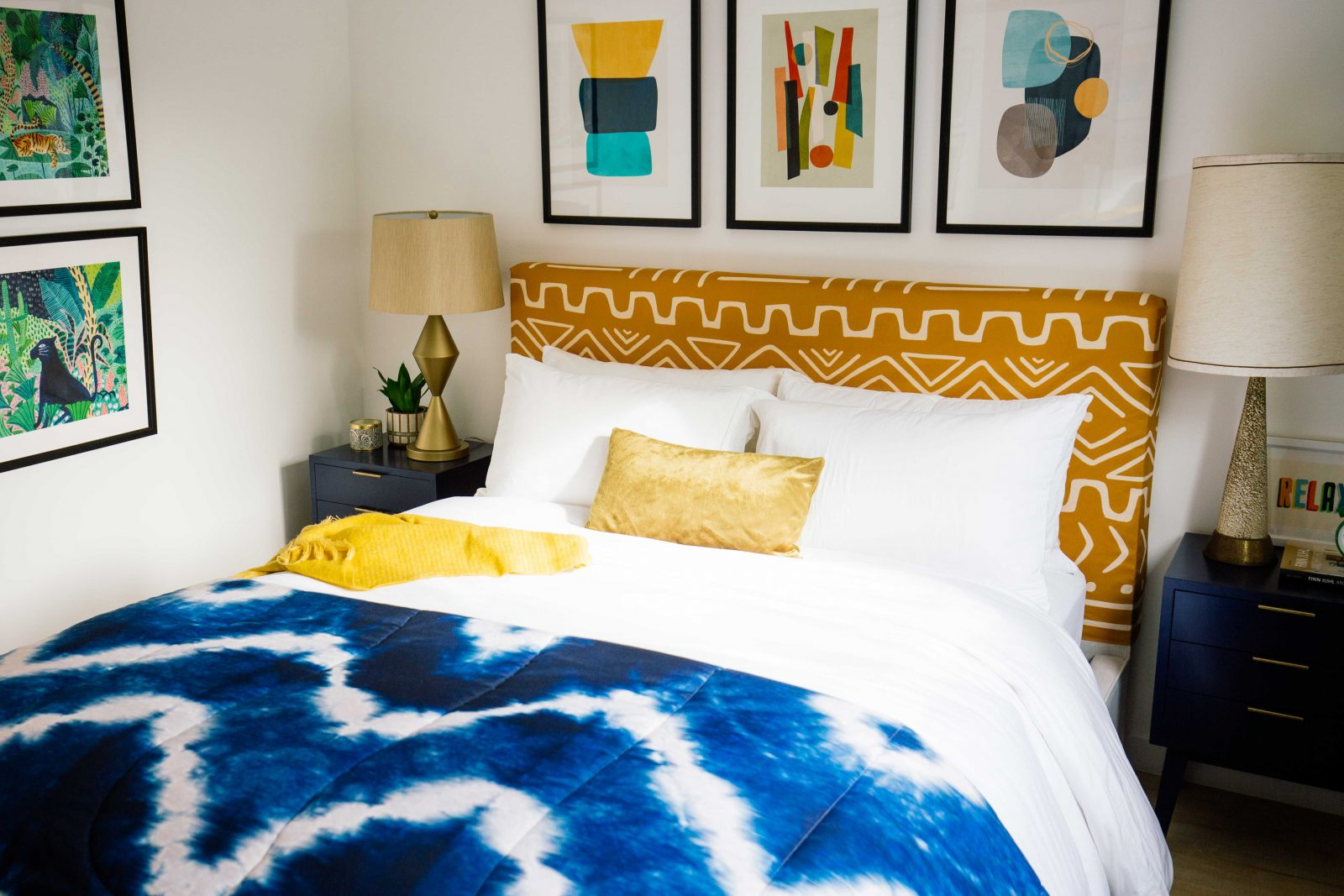 Create a study nook with pillows and throws
Since studying is a pivotal part of the college experience, it's helpful to create a space that comforts and inspires you. Start with a plush throw—crafted from our super-soft signature Sherpa fleece! Perhaps you want a geometric floral design, colorful checkered squares, or a simple abstract design. Then, add an abundance of rectangular and throw pillows that complement the design/color of your throw blanket. As an added bonus, tie in your study nook together with a rug that fits the energy of the room.
Stylish tech cases and accessories
With the hustle and bustle of traveling across campus for your various classes, it's important to protect your digital devices. Luckily, you can personalize your covers, cases (iPhone and Android), and laptop sleeves and skins. If you're unsure of where to get started, visit our Tech page where you can explore designs by style, theme, or collection!
On-the-go essentials
Being constantly on-the-go is part and parcel of college life, so cover your bases by making sure you have:
Tapestries, posters, and prints for your dorm room
What better way to showcase your personality and style than with wall hangings? We have tons of tapestries, posters, and framed prints for you to explore. If you're unsure of where to get started, we recommend selecting a tapestry that will become the focal point of the room or wall, and then add on art and canvas prints to complement the colors and designs of your chosen tapestry.
Planners, notebooks, and other desk supplies
Organization is key when it comes to tracking the multiple exams, projects, and papers during each semester. Having a tangible planner is a game-changer as it's proven that writing helps with memory retention. While there's an abundance of notebooks to choose from, you'll stand out with stylish covers from your favorite artists. Lastly, we like to keep our folders and papers in one spot, so our acrylic trays step up to the challenge. They allow for stylish storage on desks alongside pens, pencils, paper clips, etc.
While it can feel overwhelming to ensure you have all your bases covered for your dorm room decor (or college apartment), creating a checklist for all your back-to-school supplies will make it more manageable. Once you have these items taken care of, you can focus on all the other important to-do's to make your upcoming college year stress-free and full of fun.
We want to see how you style your dorm room or college apartment—be sure to tag us on Instagram with your Society6 items!