Don't let your balcony turn into a scene from Hoarders—our friends at Passerbuys want to help you clear the clutter and start maximizing that little piece of real estate in the sun.
Useable outdoor space is one of the most coveted amenities in real estate, especially in an overcrowded city with limited access to nature like New York. If you're one of the lucky few with a balcony all to yourself, are you making the most of it? With plenty of warm summer days left in the season, take advantage of your space (no matter how small) and try some of these tips to turn it into your own little oasis.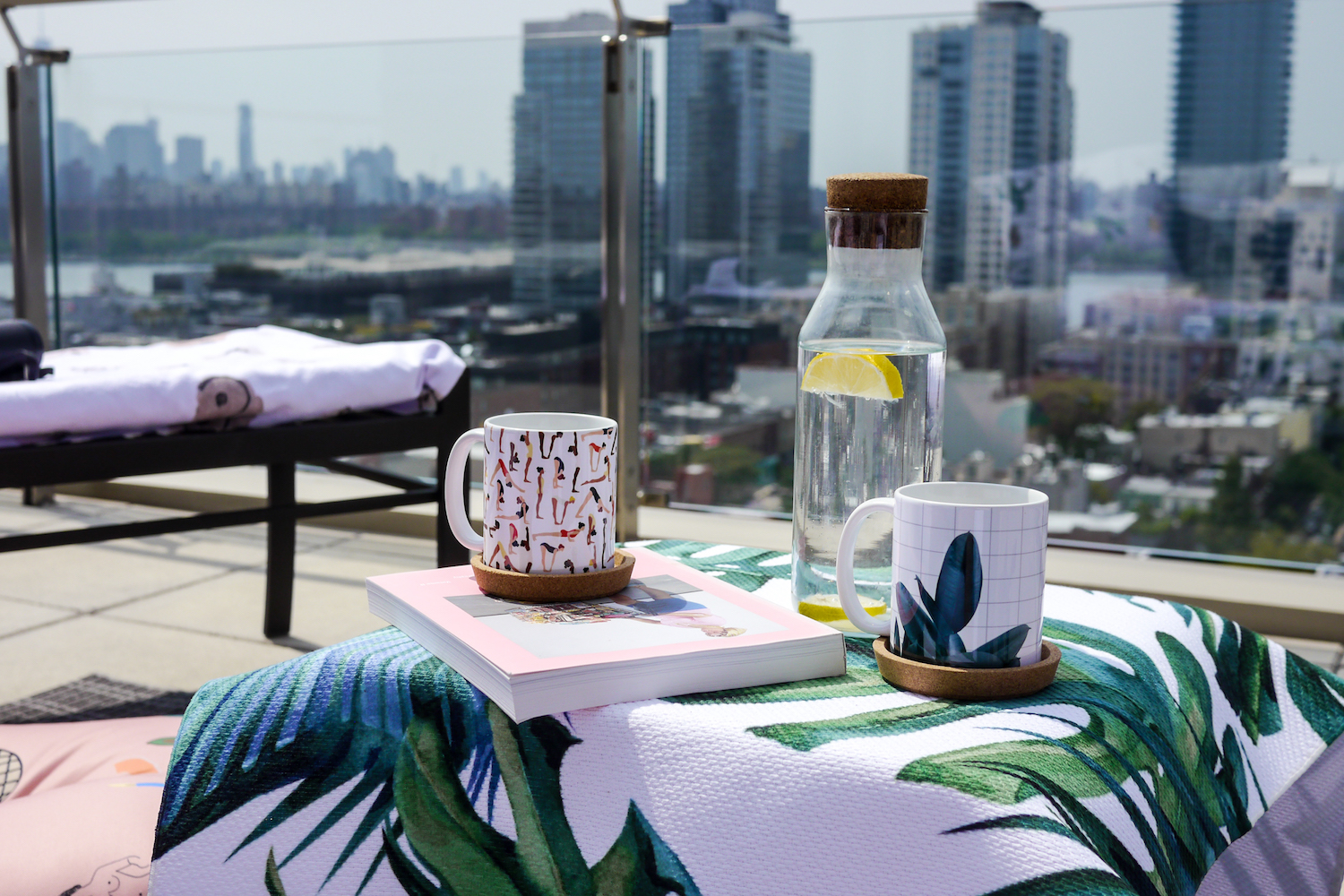 1. Make Room For Company
Inviting friends? Grab some fun floor pillows for extra seating. They're perfect for gathering around, whether you've got a huge deck or a tiny city balcony. When you're chilling solo, you can toss them onto outdoor furniture and get extra comfy.
2. Soft Colors Aren't Just For Indoors
When you think of outdoor furniture and fabrics, you likely picture colors that are bright and bold. But there's no reason a more muted color palette can't be used outside, especially if your style is all about keeping things chill and low-key. Cool shades of blue, peach, and cream look sophisticated and cool. Try adding one brighter color to make it all pop, like a vibrant green. Which brings us to our next suggestion…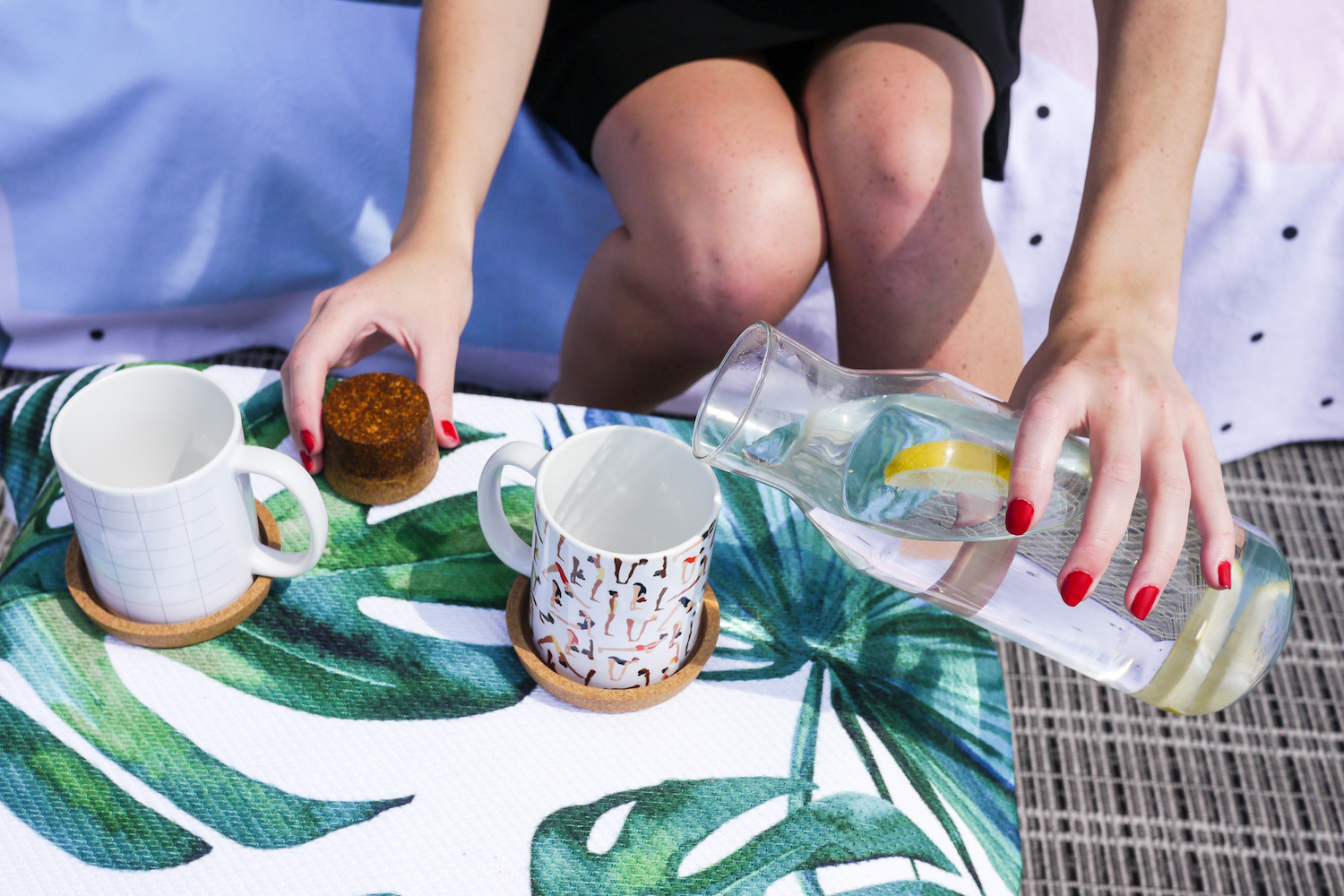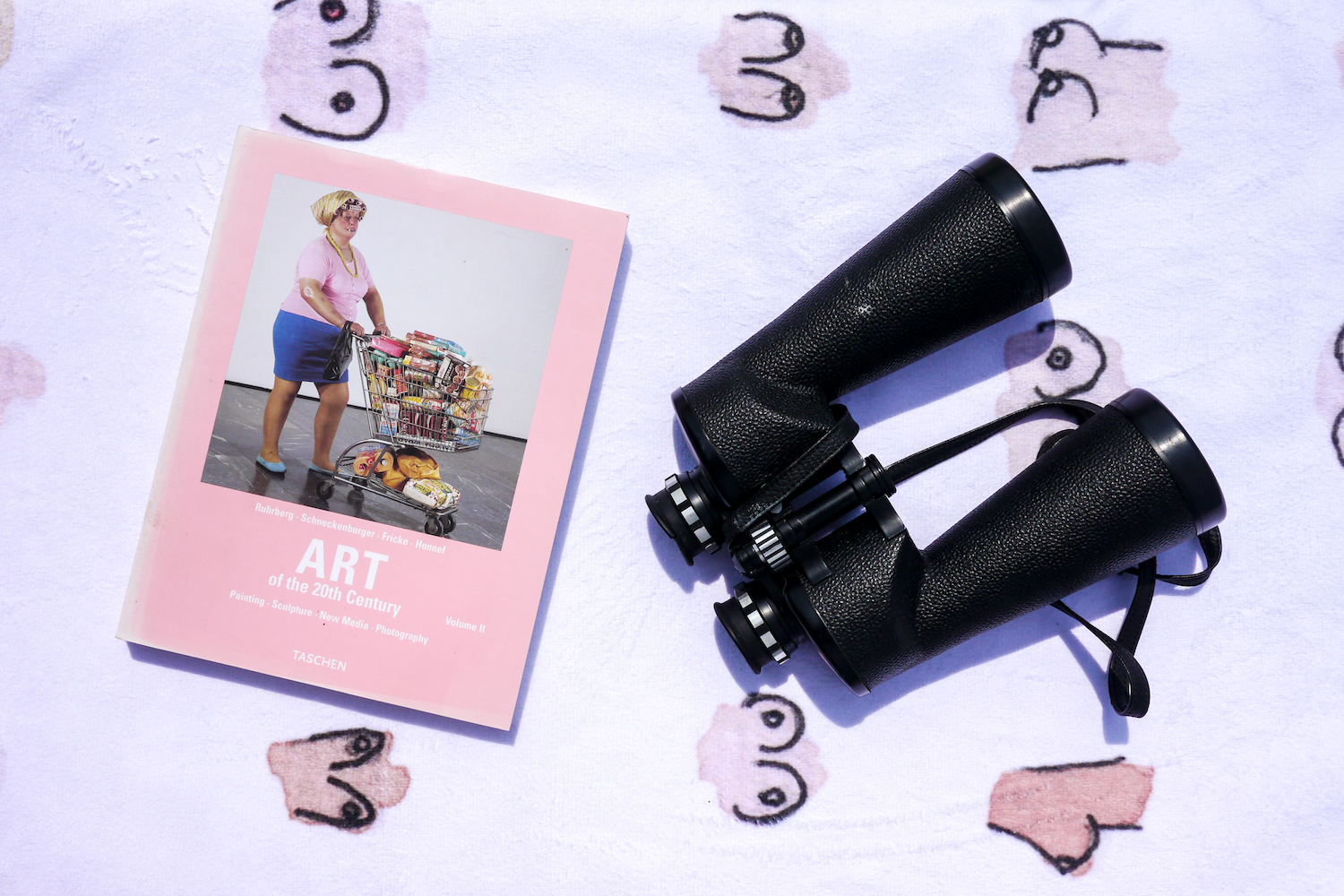 3. Plants Are Always A Good Idea
Why not bring in that pop of color with some shades that come straight from nature? The addition of plants make any space look and feel more complete, especially when that space is outside. You can bring out houseplants that normally stay inside for winter, grow some of your favorite flowers, or start your own container garden with all the herbs you love to cook with.
4. Don't Be Afraid To Mix And Match Unexpected Patterns
What do stripes, dots, palm leaves, boobs, and Bart Simpson have in common? Absolutely nothing, other than that they can—surprisingly—go together perfectly! When you find a few colors that mesh well together, there's no reason to limit yourself when it comes to patterns and designs. A balcony setup is a great place to experiment with unconventional pairings and have some fun.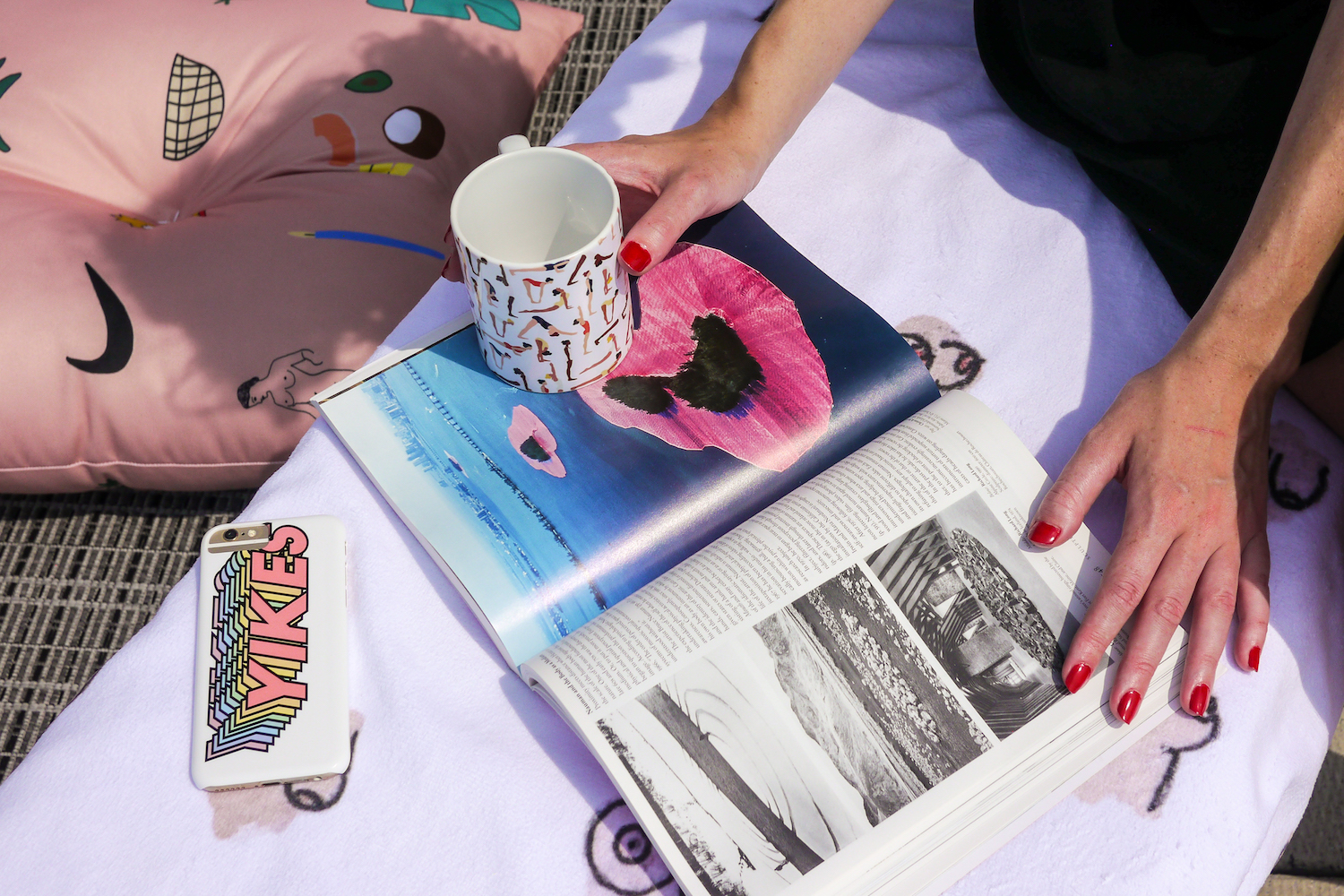 5. Stay Hydrated
A day hanging out in the sun requires plenty of refreshments, so liven up a pitcher of water with fresh lemon and lime or some melon and prepare your best big batch sangria recipe. Pro tip: protect the cushions of your outdoor furniture from spills by laying down some fun beach towels. It will make the cleanup way easier when you can just toss them in the wash.
6. Remember The Essentials
Don't forget to protect your eyes and your skin from the sun's rays with a great pair of sunglasses and a high SPF (reapplied regularly throughout the day). And of course, get your best summer playlist ready on the speakers.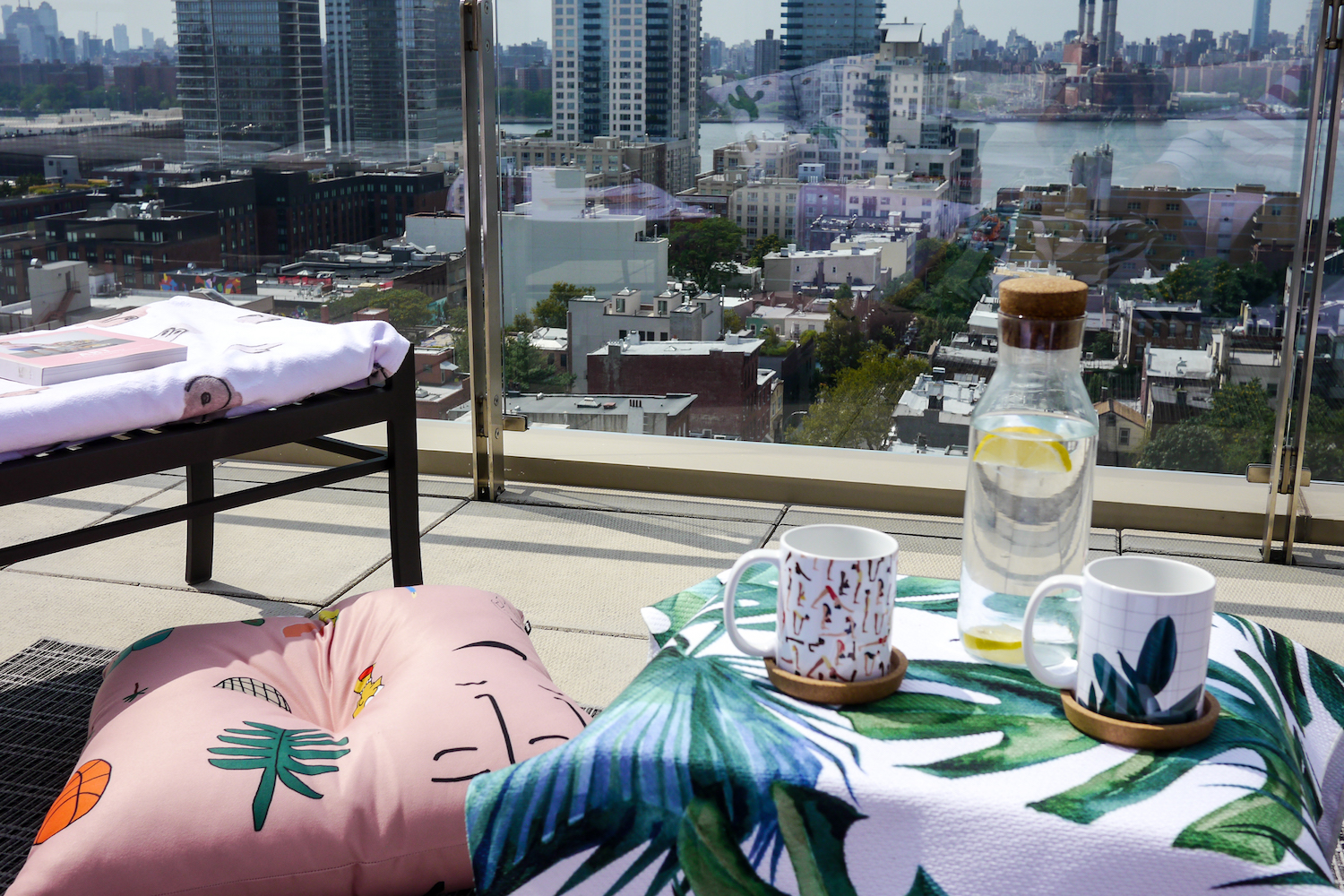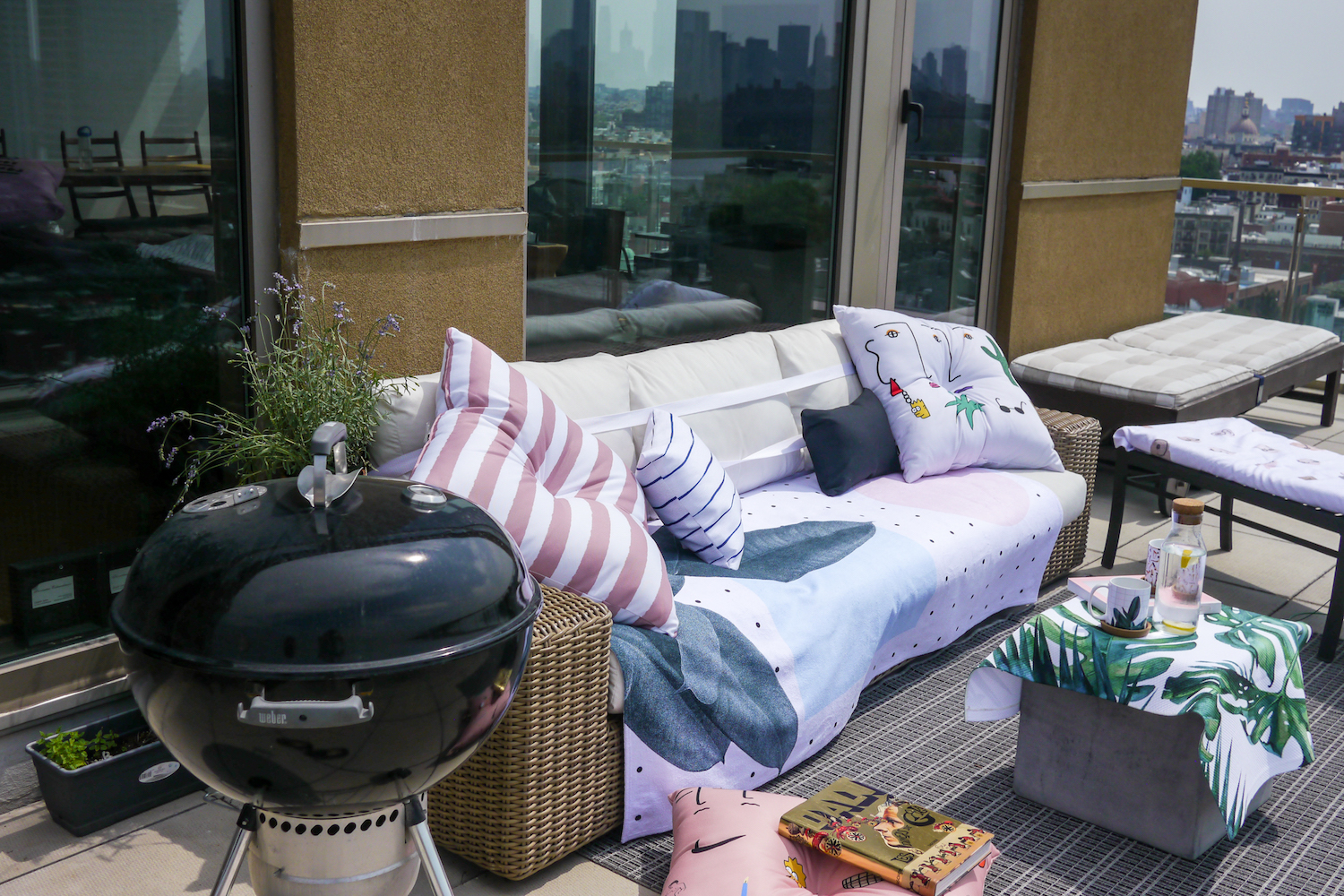 Boobs Beach Towel
by Julia Heffernan
$38.00
Won't Waste Another Day Beach Towel
by Hanna Kastl-Lungberg
$38.00
Mauve Stripes Floor Pillow
by Allyson Johnson
$79.00