The colorful North African country of Morocco is a designer's dream.
Filled with arched doorways, painted alleys, precious textiles and detailed patterns, the country's decorative arts are mind-blowing. After returning from a recent trip, designer Dabito took to revamping his living room inspired by Morocco's colorful culture. With his tips (and a bit of history!) you too can easily get this conversation-starting style.
1. Bold Color
One of the first mental associations with the country of Morocco is color—the bolder the better in this North African paradise! The city of Marrakech is all about warm pink colors so I chose similarly hued artworks. Chefchaouen is known as the blue city, so I also looked for items with a bright blue. Morocco also has lots of colorful doors, so if you can, try painting the inside of your door a bright, but tasteful color. It's an instant pick-me-up!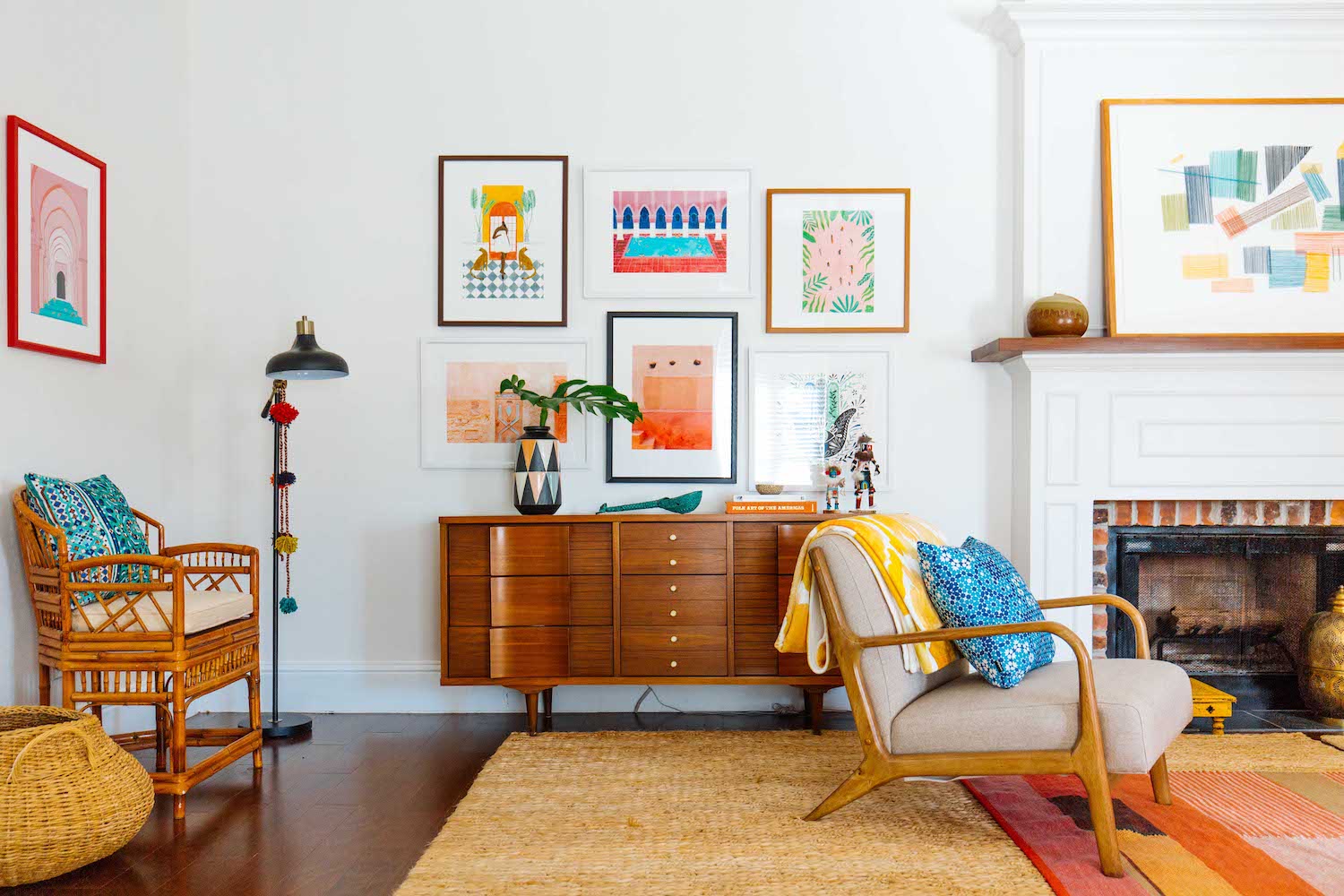 2. Mix-Matched Patterns
Morocco is also known for its many textiles. If you can't surround yourself with fancy rugs and throws, you can totally fake the look by going for items with bold, textile-inspired patterns. Don't worry about matching too much, just pick a color palette to stay within for guaranteed eclectic charm.
3. Plenty Of Pillows
Moroccan style is marked by plush furniture and lux tufted Ottomans. You can easily fake this look in your own space by loading up on throw pillows with floor pillows. A simple couch and be totally transformed with throw pillows and they're easy to move around to create a different vibe whenever you'd like! Our floor pillows not only comfortable and practical seating with a different point of view, they're also an easy way to add dots of moveable color throughout your space.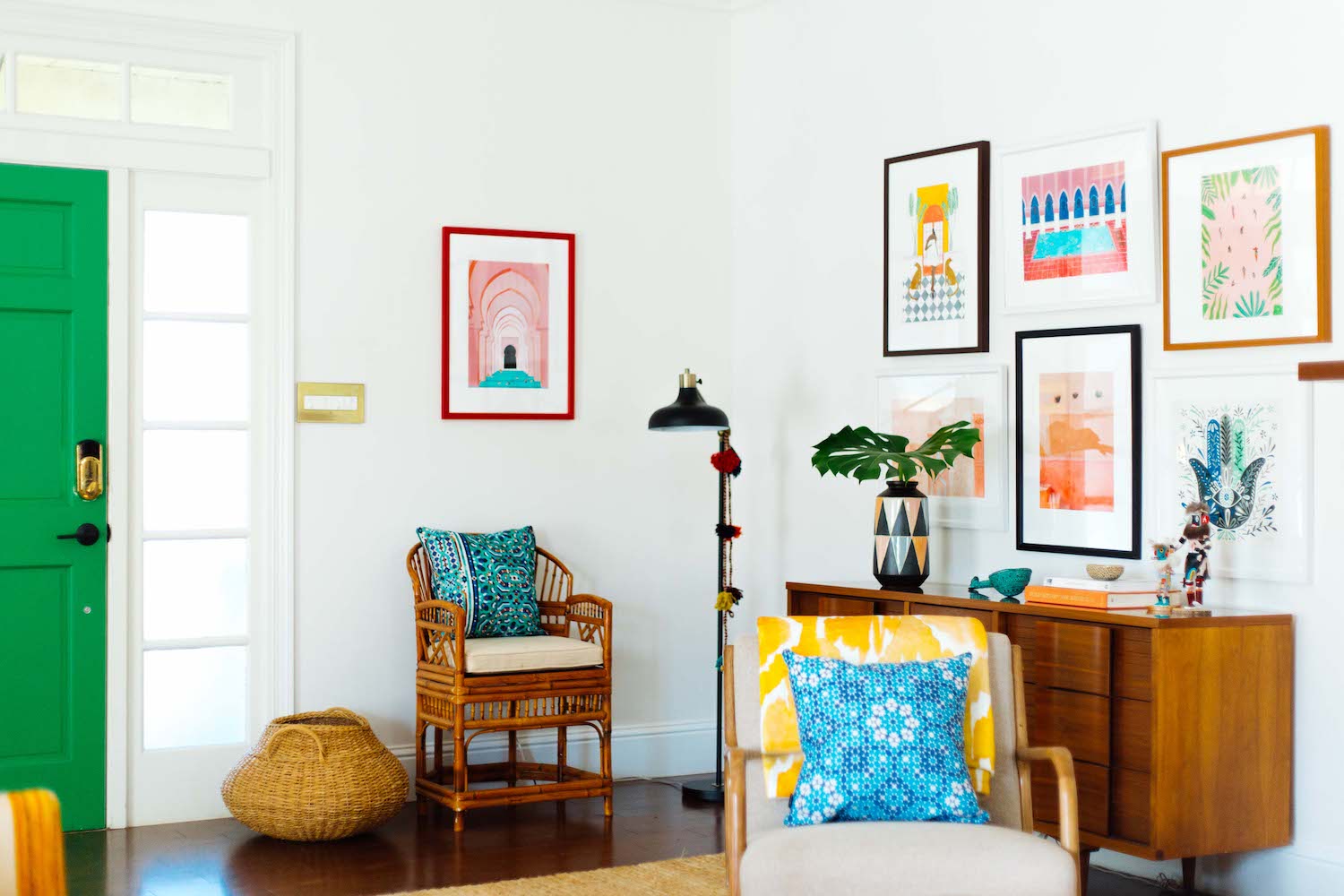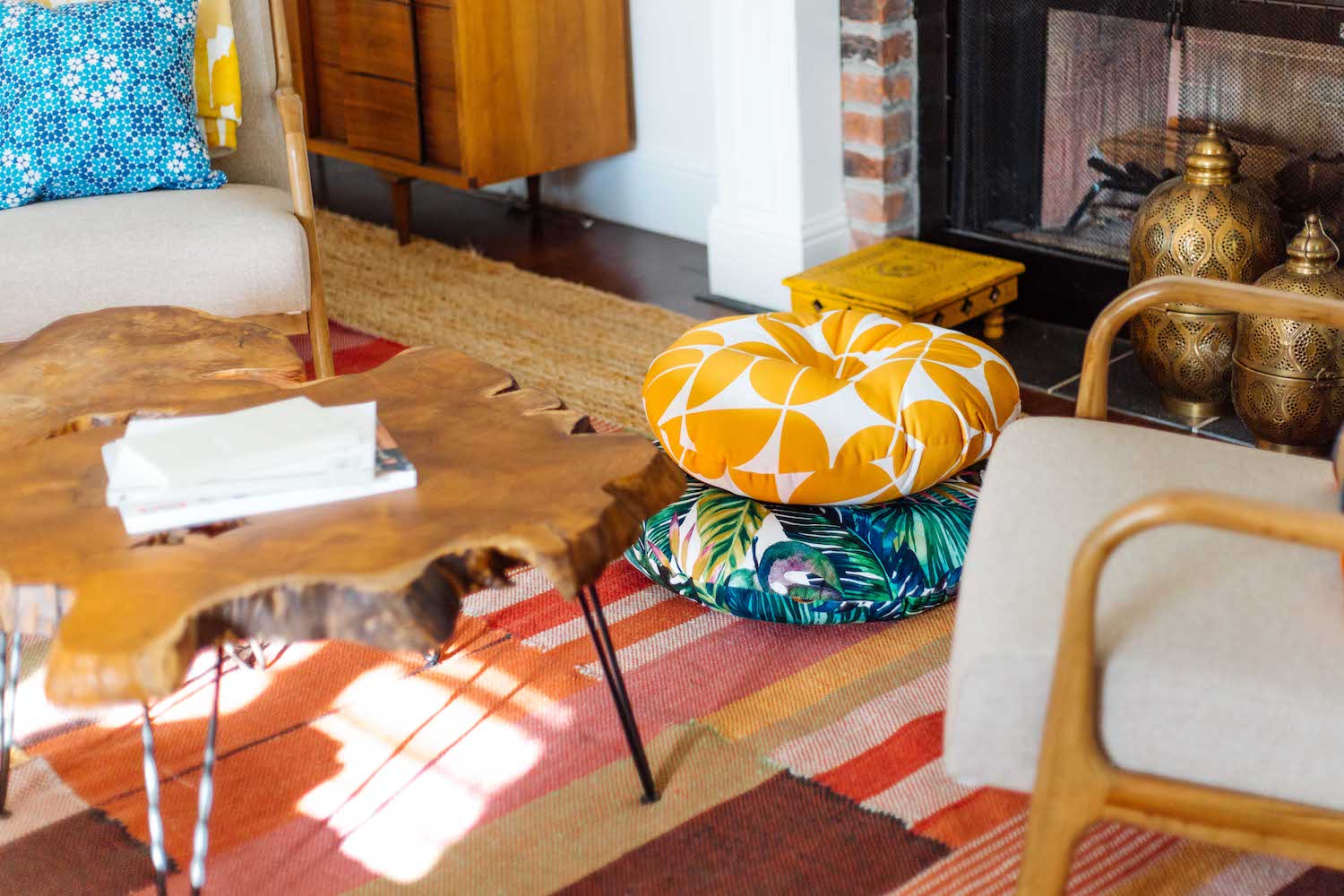 4. A Helping Hand
A symbol that you'll see all over Morocco is the Hamsa, which is the symbolic hand of Fatima (the daughter of the prophet Mohammed). It's used in jewelry, home decor, painting and more as a talisman to protect you from the "evil eye", which is basically just some serious bad vibes. Incorporate the beautiful symbol into your decor and it'll do double duty—a delicate design to enhance your decor and an amulet to ward off negative energy.
5. Inspired By Tile
Morocco is primarily an Islamic country, with its decorative arts long-steeped in Muslim tradition. Ancient and modern Islamic arts are primarily focused on patterns (as the depiction of humans can be considered idolatry) and their mastery is unparalleled. Eye-catching and intricate tiles are one stand out iteration of this art form and although not all of us can rip up our floors and replace them with gorgeous hand-painted tiles, the alternative is just as fun. Look for artwork or textiles inspired by tile-patterns to give a simple shout out to the ancient art.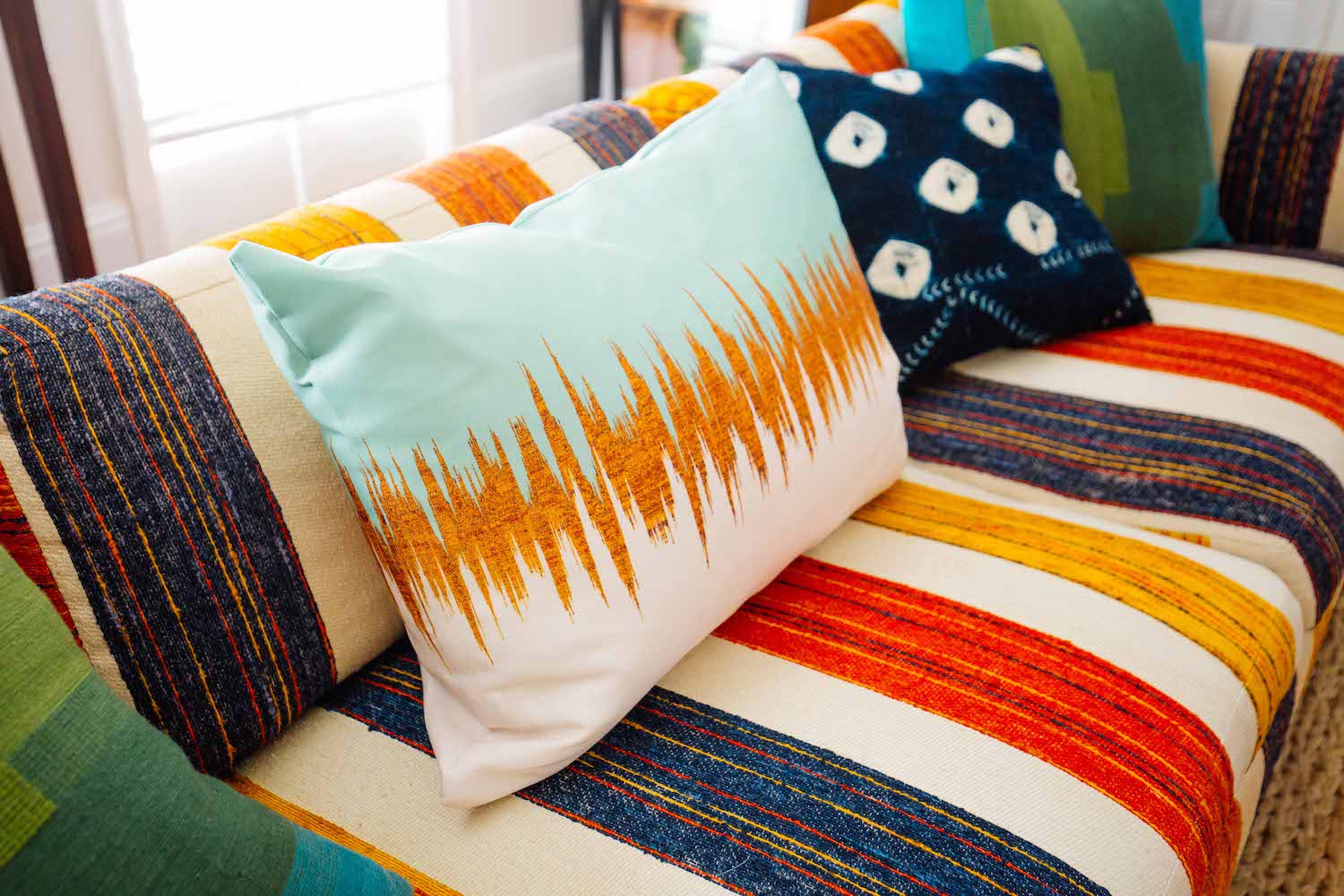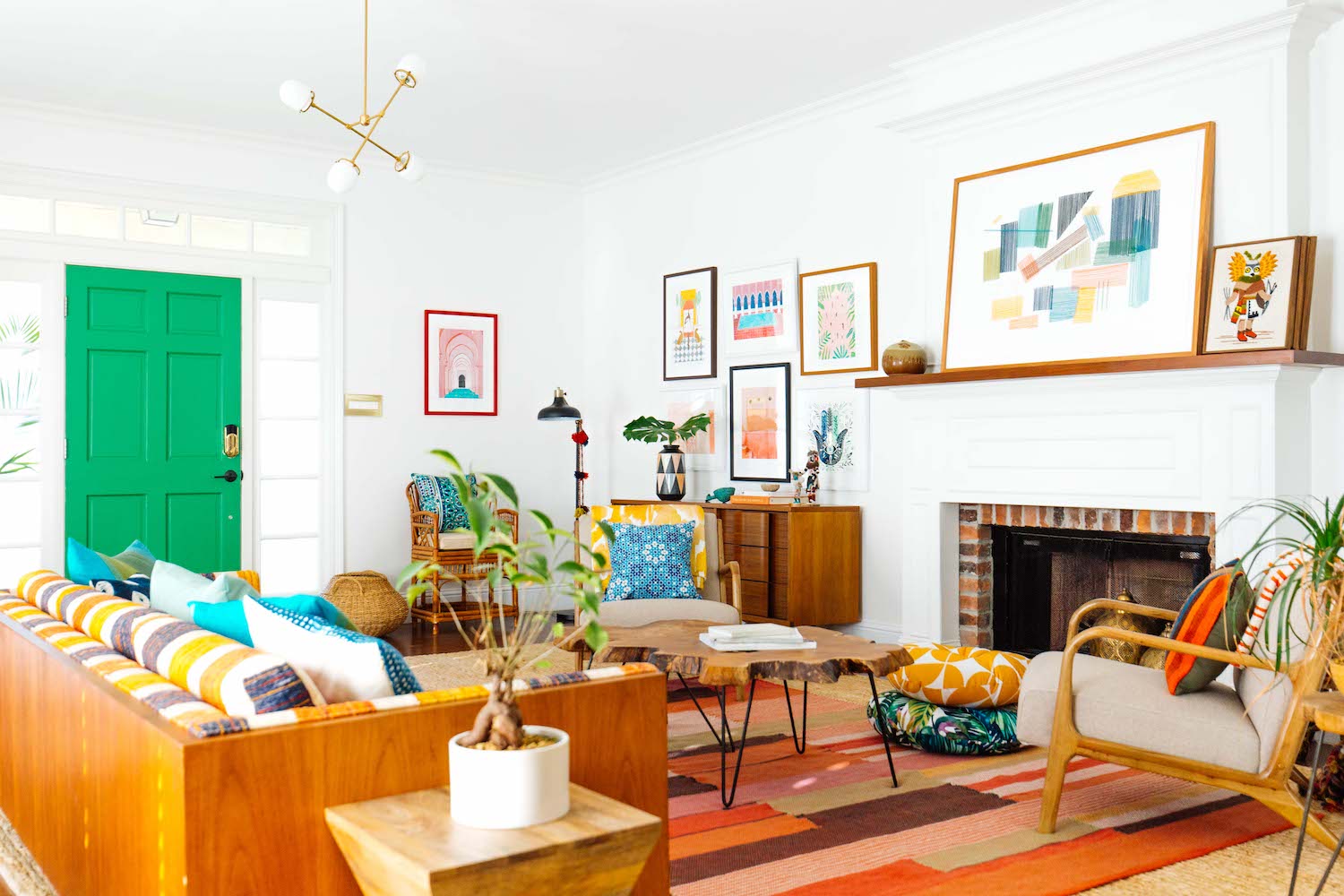 Olive And Gold Ikat Rectangular Pillow
by Jenna Davis Designs
$39.99
Moroccan Pool Framed Print
Moroccan Mosaic 2 Throw Pillow
Hamsa Hand Framed Print
by Cat Coquillette
$199.99
Colors Of Morocco Framed Print
Marrakech Entryway Framed Print
by Roost Fine Art
$232.99
Moorish Desert Blues Throw Pillow
Golden Honeycomb Throw Blanket
by Barbarian // Barbra Ignatiev
$59.99
Geometric 04 Floor Pillow
by The Old Art Studio
$79.99
Mara Hoffman Fall 17 Framed Art Print
by Isabelle Feliu
$133.99
Green Swimsuit Framed Print