This new special edition Quarterly shines the light on a strong selection of our active Storytellers, each one building out the narrative of our Community with their passion and talent. The Art Quarterly is our vessel for celebrating these unique voices as well as inviting all others to the platform to join the fun.
This edition of the Art Quarterly No. 3.2 is an inspirational showcase of the deep talent pool that is growing and flourishing on S6. Each one of the Artists within these pages and on the site are actively producing a part of our modern narrative. We're all telling a story, and inviting you to be a part of that and share it with others.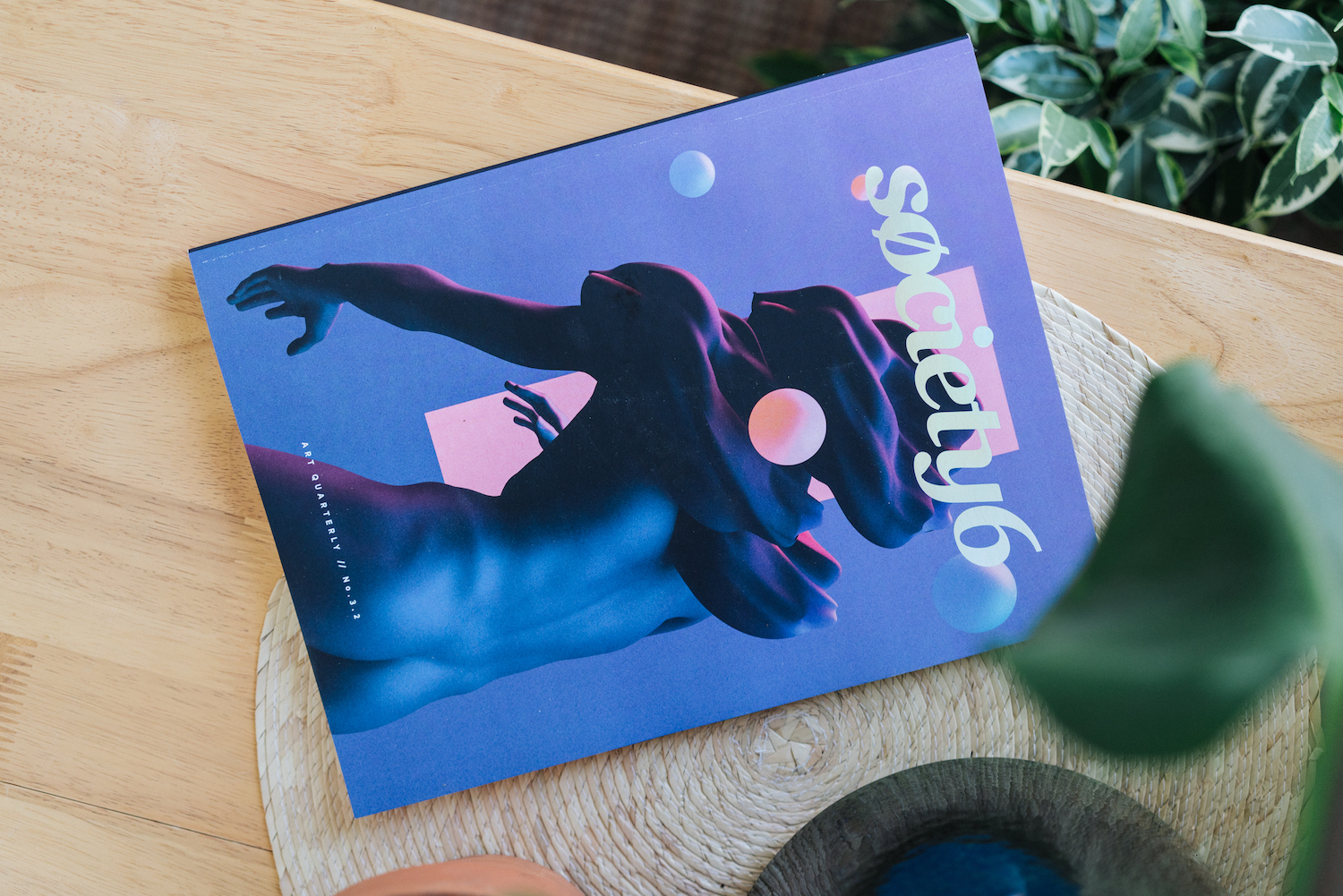 Our community collab zine Flipside features a new twist – 3D Anaglyph art complete with those cool red/blue glasses to view them with. The Flipside Art Zine allows us to infuse each Quarterly release with super fresh custom artwork from the magical minds of the S6 population. And all you have to do is flip it upside down and enjoy!
Listen, we're stoked on the opportunity to foster an international community of powerfully driven creatives and the hope is that anyone that picks this book up enjoys their work as much as we do. We're in this together, writing the stories that make life what it is – one image and upload of art at a time. So don't be shy, jump on in and make something and experience the community a variety of ways:
If you are an Artist and this is your first introduction to the S6 Experience and you'd like to be a part of this journey – join in the fun today at s6.co/join.
Special edition, two cover concept. Limited to 500 copies. Four color offset printed, silver holographic foil logo, perfect bound 1st edition shrink-wrapped with 3D glasses on second side cover. Published by Society6 in 2018. 130 pages, 9in x 12in.