You could say illustrator and graphic designer Cat Coquillette is living the dream.
After quitting her day job to freelance full-time, she took her art practice overseas to find inspiration in locales ranging from active volcanoes in Italy to glaciers at the North Pole. Her colorful, travel-fueled illustrations give us serious wanderlust, so we caught up with the Quarterly 3.4 cover artist to talk top travel experiences, tips for pushing your creativity and taking nature as a muse.
You're a self-described "location-independent" designer—when did this idea to travel full-time first occur to you? Did everyone think you were crazy!?
My two weeks of vacation used to be the highlight of my entire year. When I left my job to freelance full-time, I realized that I could work from anywhere. I had so much pent up wanderlust, so I decided that I could make it work if I brought my laptop and art supplies with me. I booked a one-way ticket to Thailand, and in the two and a half years since, I've worked/traveled through twenty-one countries.
I've found myself immersed in a community of fellow location-independent entrepreneurs. Their jobs range from tech startups and software services to copywriters, designers and online teachers. Even though we're all working in different industries, our fluid lifestyles bring us together. I prioritize travel and independence, so when I initially met these people with similar convictions, I felt less crazy than I had when I packed up my bags and left home.
I tend to gravitate towards "nomad hotspots" around the world, like Chiang Mai, Thailand, Bali, Mexico City, Budapest, etc. The world is a big place, but I have friends sprinkled all over, so when I'm heading somewhere new, I inevitably wind up meeting up with someone I know.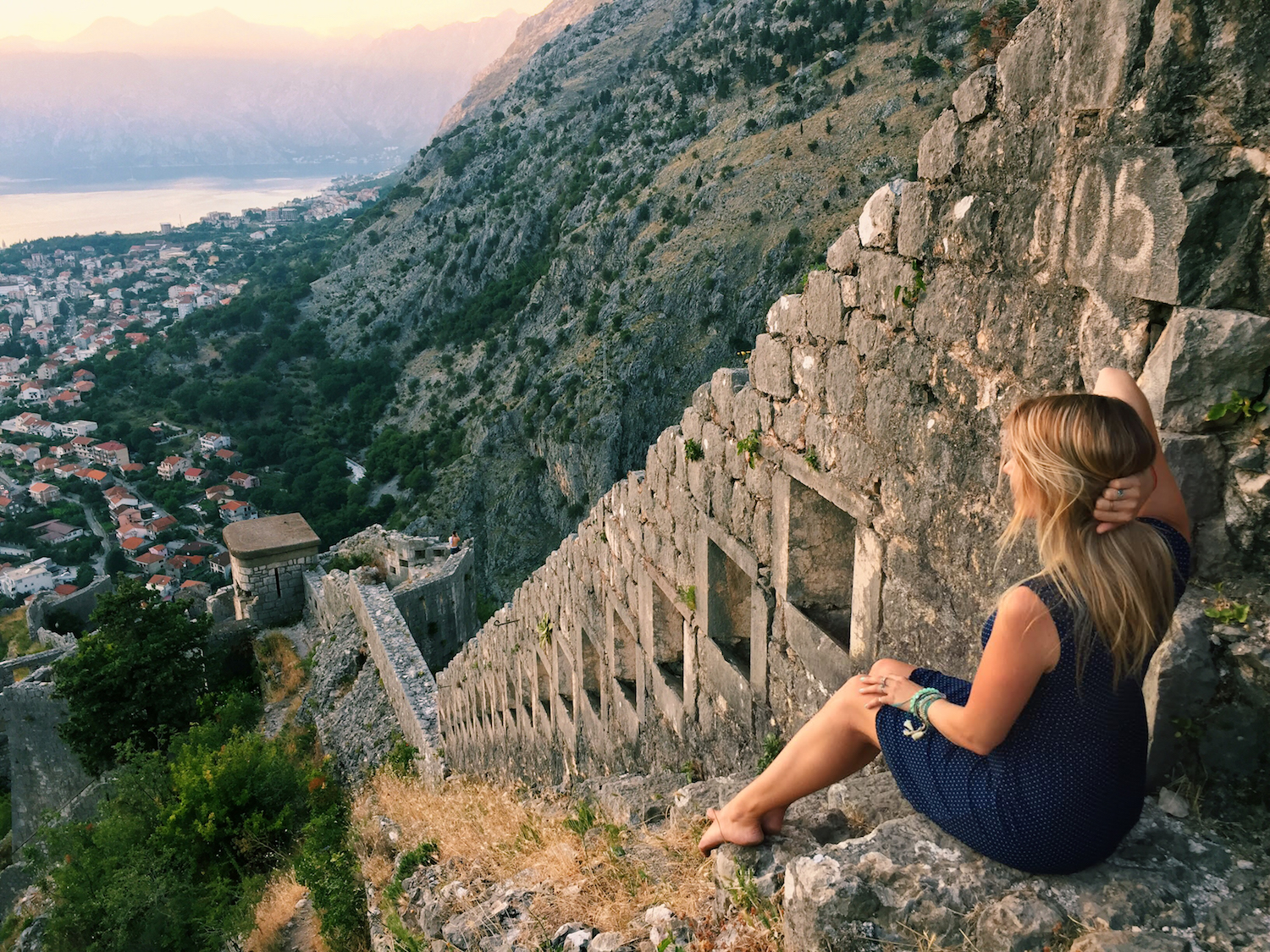 What are some of the main things you've learned from your travels?
I believe everyone should experience solo travel at least once in their life, whether it's to a nearby city or a foreign country. It's empowering to get out of your comfort zone and embrace a new experience with complete independence. Also, when you're traveling solo, you never have to make any compromises about where to eat, what to see, and things to do. You'll also meet some fascinating people along the way!
Being able to go with the flow makes a huge difference in traveling. Things don't always go to plan, so easily adapting to new circumstances is key to enjoying yourself. I prefer flexibility in my life and don't like over-planning, so when I'm heading to a new place, I usually only book an Airbnb for the first couple days. I use that time to get my bearings, talk to people, and figure out what neighborhood is calling my name.
I also love learning new skills and embracing things for the first time when I'm traveling. I learned how to cook curry in Thailand and knead gnocchi in Rome. I learned how to craft bamboo and silk lanterns in Vietnam and earned my scuba diving license on Koh Tao. I climbed my first volcano in Costa Rica, ate fried crickets for the first time in Mexico and learned how to drive a motorbike in Chiang Mai. I enjoyed the latter so much that I was inspired to get my  motorcycle license when I was in the USA a few months later!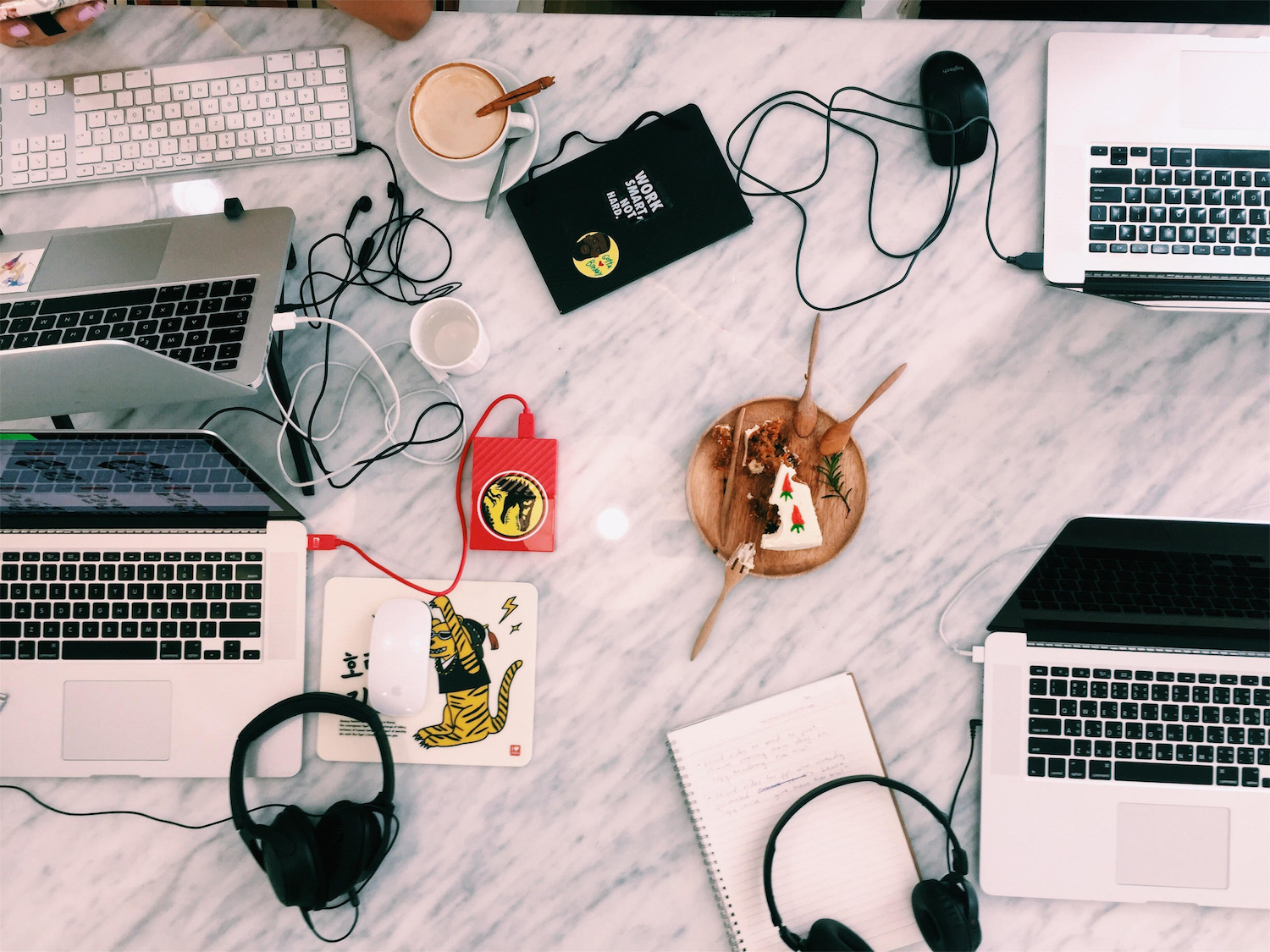 I know a lot of artists turn to routine and ritual to make sure they continuously work on their craft. Your life seems to be in flux quite a bit—do you have any rituals that you rely on to keep your art practice consistent?
One of the best aspects of self-employment is that I'm not on anyone else's schedule except my own. If I'm trying to get work done, but find myself idly browsing the internet, I'll give myself a break and step away from my computer for a few hours. If I'm not in the mood to work, I don't force it. Instead of setting "work hours" for myself, I prefer a more fluid approach. I seize the times of day I'm most productive and hustle hard, often late into the night.
In the midst of this nomadic lifestyle, I also have a few daily rituals that keep me grounded. I prefer to cowork with friends in cafes and coffee shops, so although my "office" may change daily, it's consistent in that there's usually friends and an espresso machine nearby. My other daily habits involve clearing my inbox in the morning, listening to podcasts and photographing interesting things I encounter throughout my day so that I can paint them later.
How has Society6 helped further your career as an artist?
Society6 is the primary reason I was able to achieve this career trajectory and lifestyle. Before I opened up my Society6 shop in 2014, I'd never considered monetizing my artwork. I uploaded my first piece on a whim and things snowballed from there. This is what gave me the confidence to explore a legitimate career path as an artist. When I decided to leave behind my job and dive into entrepreneurship, opportunities bloomed.
What are some of the ways in which you challenge yourself creatively?
My artwork is constantly evolving—the things I painted a few years ago can feel so far away from where I'm at now. Because I sell my work commercially, it's important to stay on top of trends and remain relevant.
When I need a creative recharge, I step into nature. Many of my paintings are things I saw when I stepped foot outside—ferns from a village in Vietnam, constellations from the night sky in Kansas and fish from a seafood market in Indonesia.
From time to time, I also like to break away from my typical medium of watercolor—I'll take a pottery class, experiment with old film cameras, weave bracelets, practice experimental brush lettering and mold clay figurines. This keeps my creative juices flowing.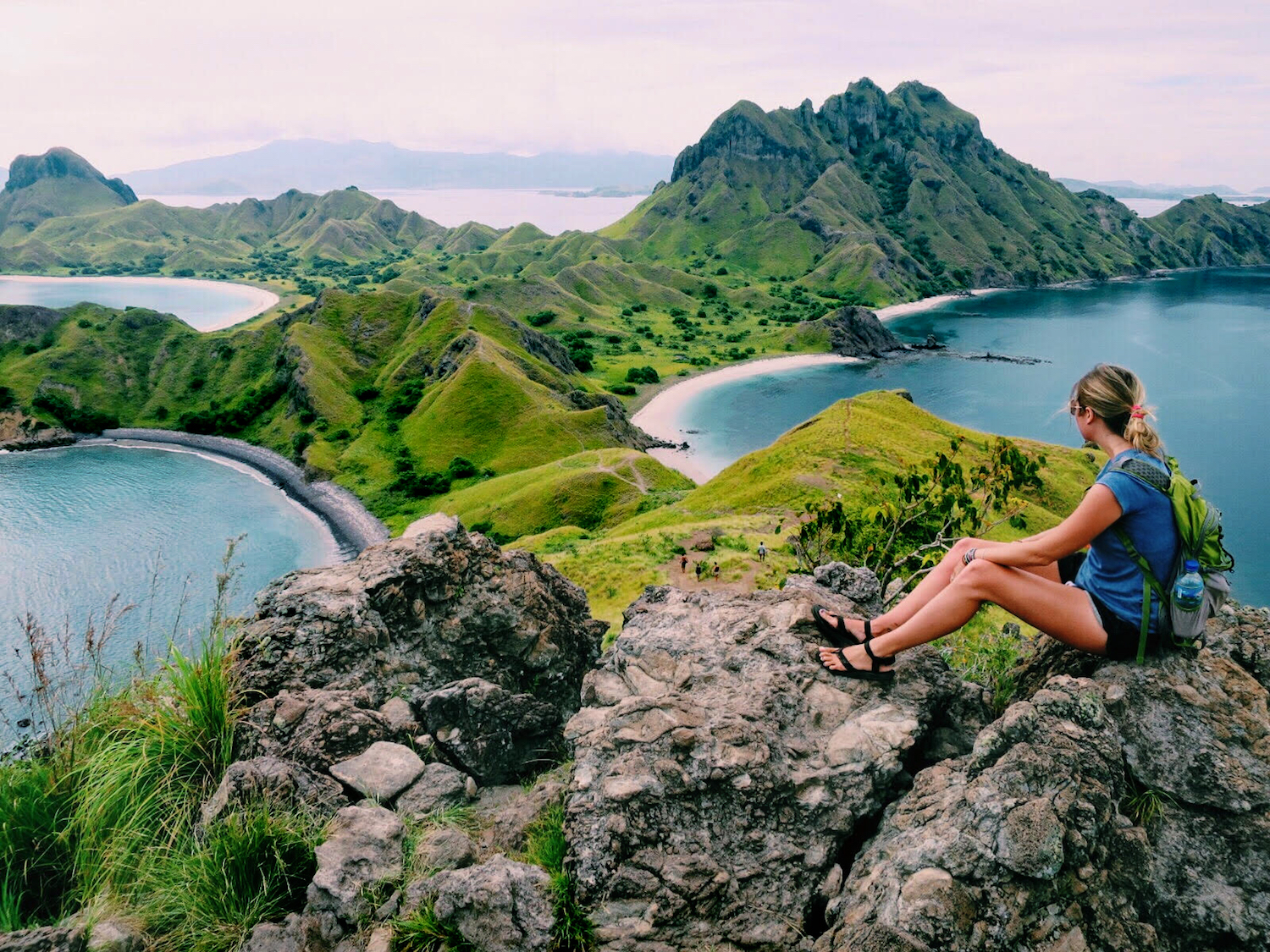 "I strive to find moments in life that make me take a deep breath and think to myself, 'I can't believe I'm here right now.'"
Tell me about some of the most inspirational places you've lived/travelled to:
I feel most alive during my first few moments in a new place or experiencing something incredible for the first time. I strive to find moments in life that make me take a deep breath and think to myself, "I can't believe I'm here right now."
My top three "wow" moments this year:
Hiking up an active volcano in Italy. I sat on the edge of the crater eating a panini and watching hot lava eruptions. It was one of the most surreal experiences of my life. I was washing ash out of my hair for a week.

Walking under the midnight sun in the Arctic Circle on my birthday. I was 12° away from the North Pole, so the sun never sets in the summer. I was staying in Longyearbyen, Svalbard and spent the week petting snow dogs and hiking glaciers. Fun fact: any time I left the town perimeter, I had to be accompanied by a guide with a high-powered rifle. The last thing they want is for one of their tourists to wind up eaten by a polar bear.

A hiking trip with my family in Sapa, Vietnam, about 40 miles south of the Chinese border. We were led by a local Hmong guide named Ze. She told us stories about growing up in small village and how her life eventually led her to learning English and becoming a guide for foreigners. We hiked from village to village and spent the night in locals' homes, ate with their families, and learned about their culture. The entire experience was beautiful and unforgettable.
What were you like as a kid? Would you have ever dreamed that you'd be doing what you do now?
In many ways, I feel like my adult life is a polished-up extension of my childhood self. My main drives have always been curiosity and autonomy, which is why I've carved out a career as a self-employed, world-traveling artist.
My childhood was full of exploration and play. I'd wade through the creek behind my house looking for tadpoles, sculpt animals out of Play-Doh, and weave firecrackers around McDonalds toys. As an adult, I try to infuse this sense of curiosity and fun into my life whenever I can. This usually manifests as board game nights with friends, scuba diving through coral reefs and trying squeamish foods for the first time. (Hello, fried tarantulas!)
My zest for life, spontaneity and a world of friends has allowed me to thrive wherever I go.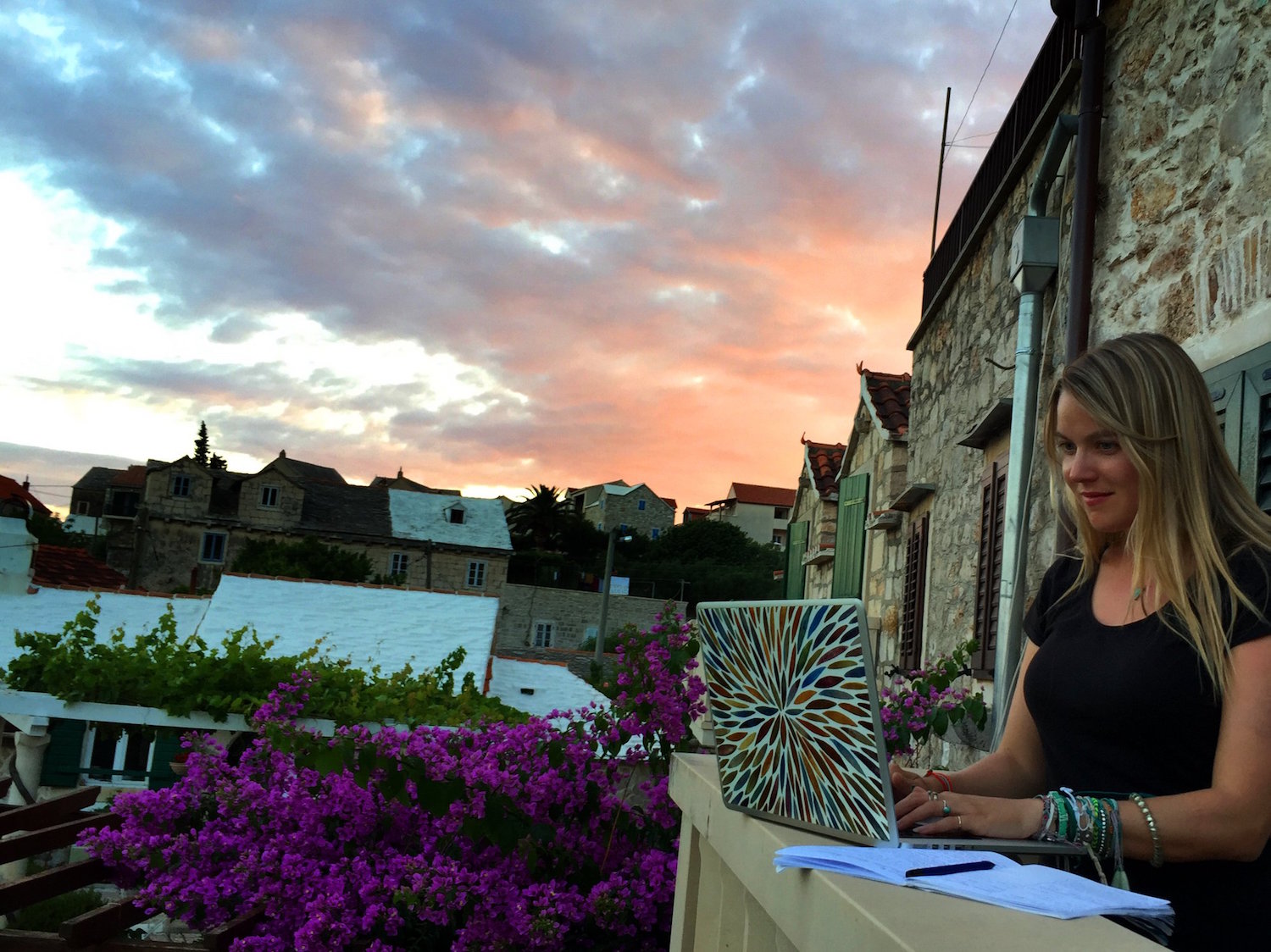 You've talked a lot about how you use social media to market your work—do you think this is necessary for all artists?
Social media has been crucial to my success as an artist. It's a great tool for many creatives and by leveraging social media in the right ways, artists can reach new audiences, strengthen their brand and establish massive success. It took me a while to become comfortable with putting my artwork out there for the world to see, but when I did, it helped me grow my side-hustle into a full-blown career.
Social media can be really difficult though, too—how do you ignore the urge to compare yourself or to listen to negative comments?
Social media is double-edged sword. While it's great for getting eyes on your artwork and promoting your brand, when used on a personal level, it can sometimes turn toxic. Keep in mind that everyone is sharing a curated version of their lives. Don't compare your behind-the-scenes to everyone else's highlight reel.
What advice would you give someone who wants to take a big leap and follow their dreams, but is really scared?
Don't be afraid of change—some of the best things happen after a life shift. Taking risks is a vital part of succeeding as an entrepreneur. After all, many people find success because they saw an opportunity that no one else had and were willing to take a risk.
For me, the "safe path" was working as an employee at a firm with full benefits. It was daunting to leave all that behind, but ultimately I believed in myself, desired a life of freedom, and embraced entrepreneurship. That being said, there is a huge difference between a risk and a gamble. I've learned to embrace uncertainty, but I always weigh my chances of success before I take the full plunge. The best opportunities are the ones where I have little to lose, but massive amounts to gain.
Seize these opportunities for growth, even the ones that push you out of your comfort zone. Your confidence will bloom and your career will expand in ways you never imagined. I never expected this lifestyle I have now but I am so eternally grateful for it. Embrace your passion and hustle hard—you might find yourself on your own personal journey. It did for me.
Alpacas Coffee Mug
by Cat Coquillette
$15.99
Avocado Slices Poster
by Cat Coquillette
$19.99
Killin' It Carry-All Pouch
by Cat Coquillette
$19.99
Coral Herringbone Throw Pillow
by Cat Coquillette
$29.99
Tropical Green Wall Tapestry
by Cat Coquillette
$44.99
Sunflower Watercolor Cutting Board
by Cat Coquillette
$25.00
Whatever Will Be Throw Pillow
by Cat Coquillette
$29.99
Bonsai Tree – Orange Fruit Framed Art Print
by Cat Coquillette
$45.99