We chatted with Robin Eisenberg an artist and a designer living in LA about feminism in her work and her world.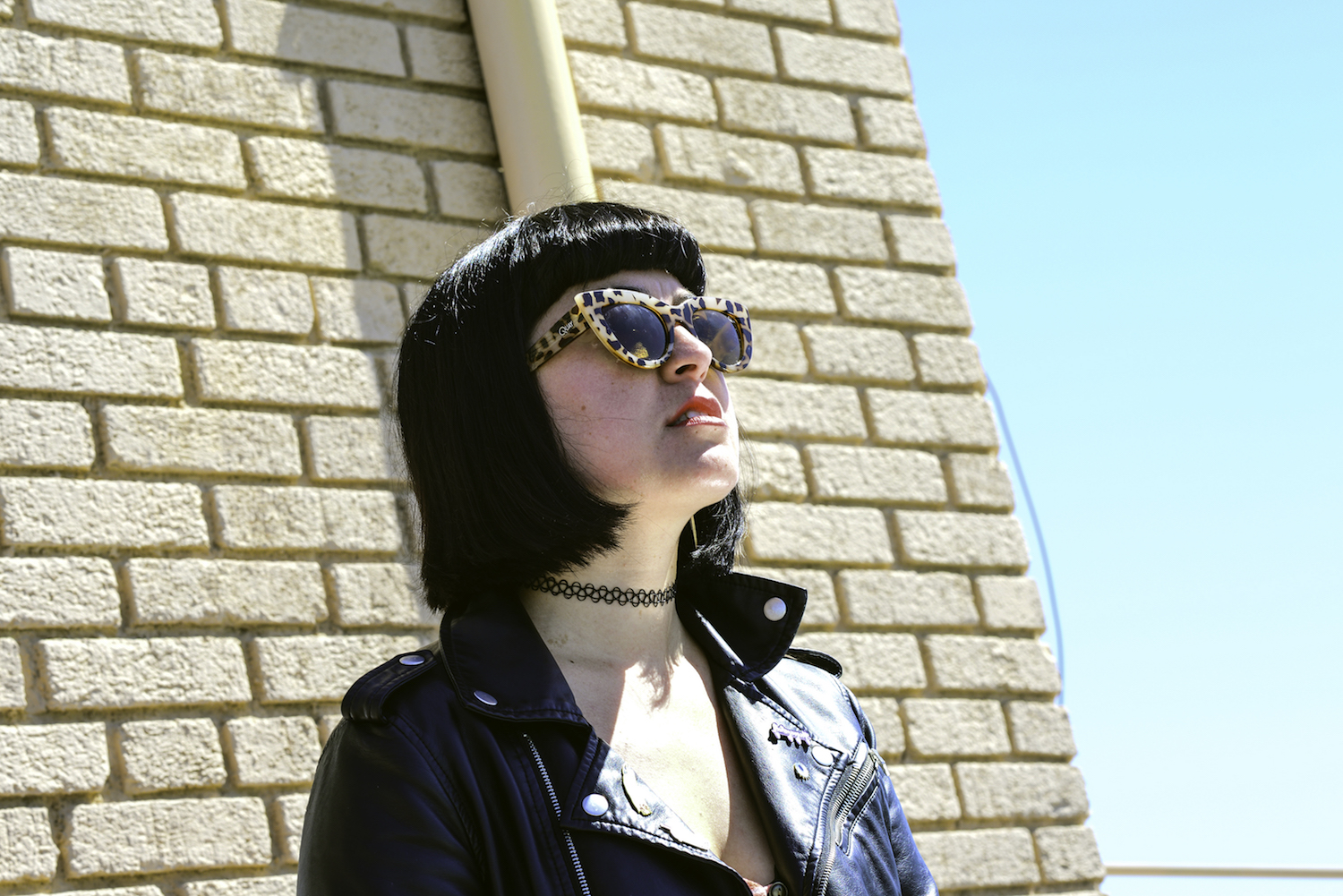 I know you were in [the band] Crocodiles. Do you feel a difference between being a woman in the music scene vs. the art scene?
When I was playing music I would sometimes get people assuming that I was either not in the band, or was someone's girlfriend. Or, weirdly because my name is gender neutral, I'd have people ask "Where's the keyboard player, is he here? Where's Robin?" Kinda funny but also frustrating. Crocodiles themselves were awesome though, and most of the people we encountered on tour were rad.
In the art scene, although generally I feel incredibly supported, I do think it's pretty common for women's art to be invalidated and minimized.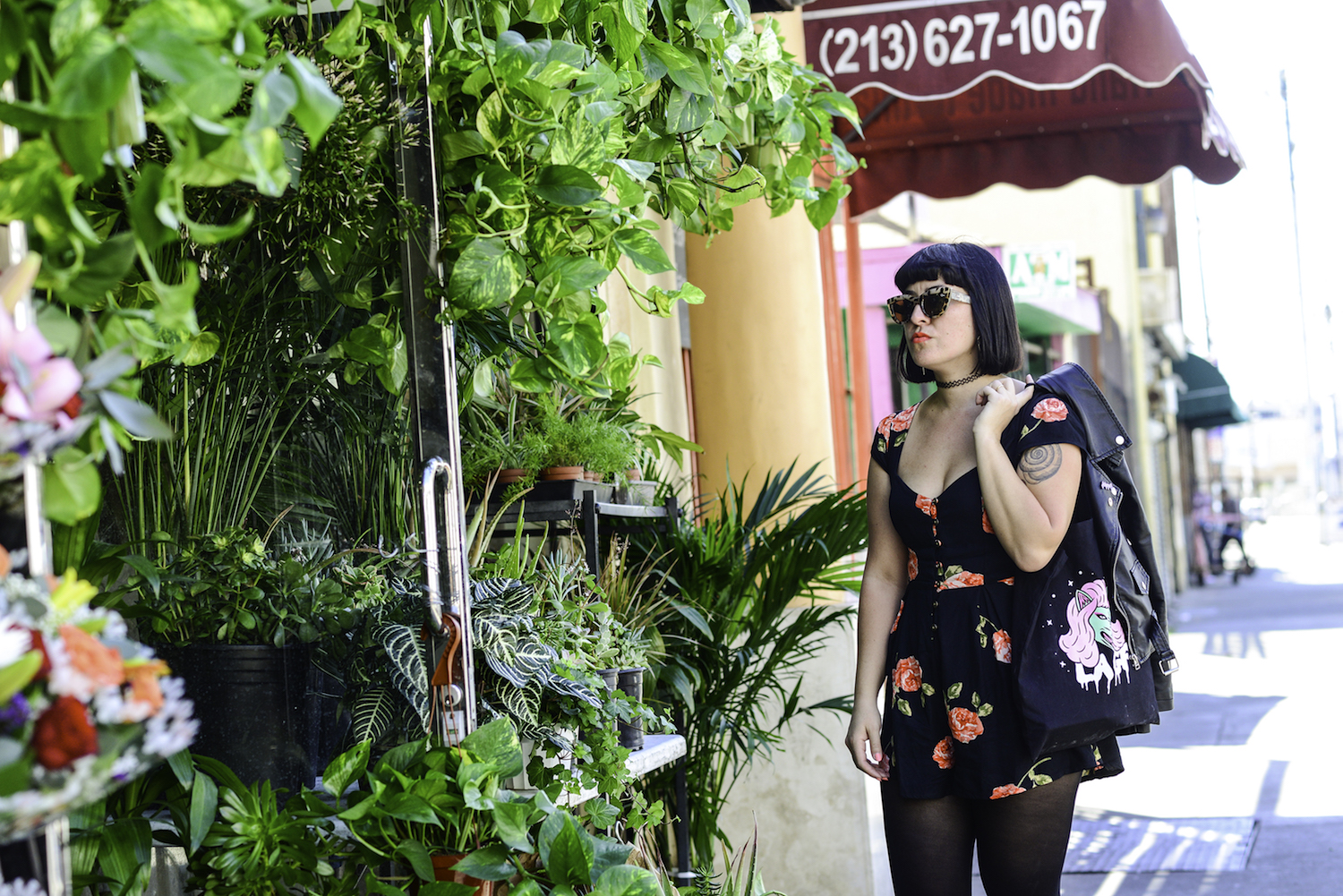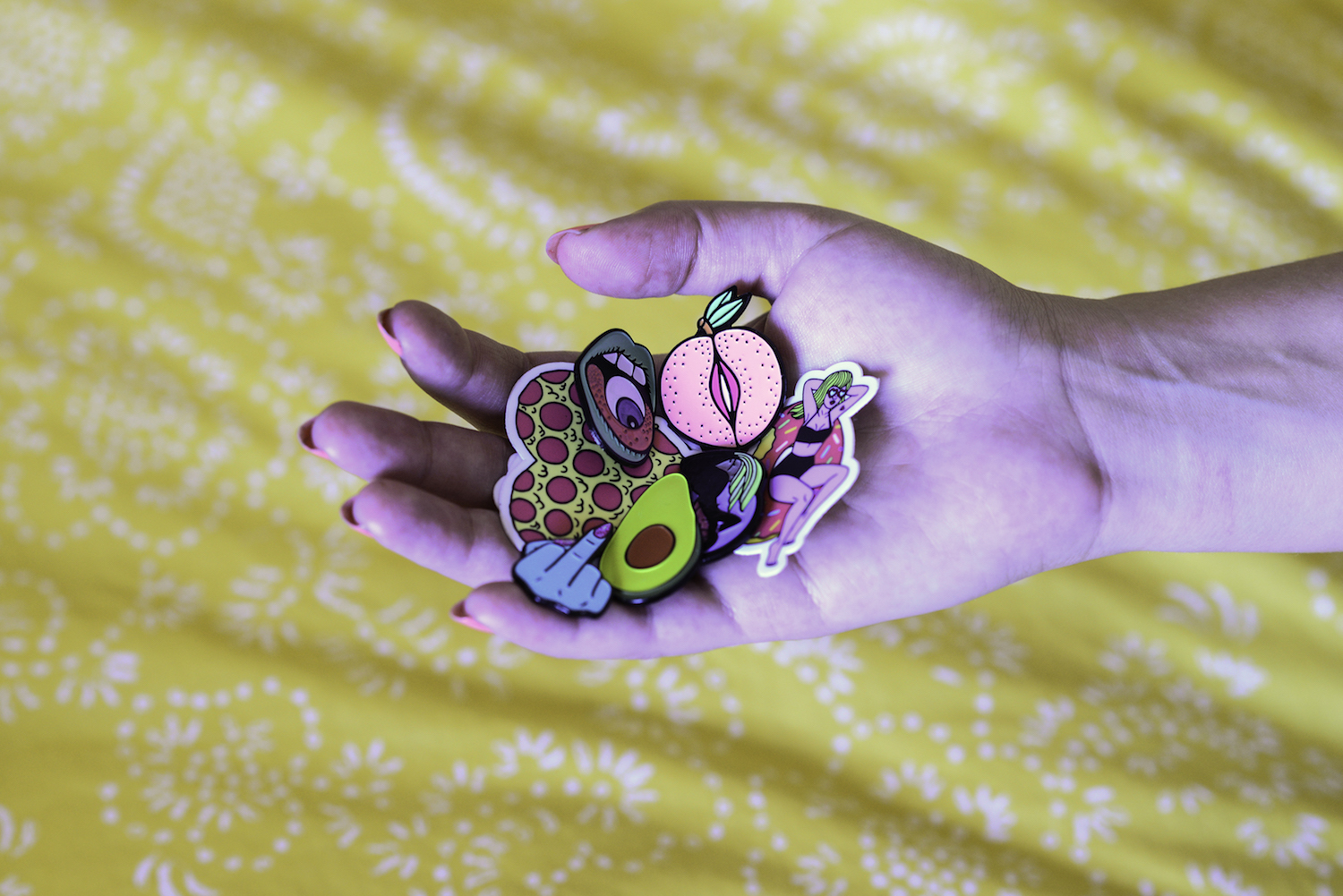 So you feel like artwork by women is often devalued? 
Yeah, for example, when you make art that isn't incredibly political or making a social statement it can be treated like it's worth less. Like, "Oh, your art is so cute, look at your little pins, what a cute hobby." Super annoying and frustrating because I feel like there is some sexism there. But, I do think there are many women and men who support female artists and who are working on changing the way people view/treat women in art.
It's clear from your work that you identify as a feminist. Can you tell us about how feminism plays a role in your artwork?
A while ago I was going through a bad phase and was feeling super bummed and critical of myself. I went to a life-drawing class, and the model was this super rad, curvy, unique girl who seemed 100% comfortable in her own skin. She didn't fit into society's idea of perfection, and she was totally cool with it. Witnessing that kind of confidence was really empowering. It made me realize that all the flaws I thought I had were actually rad, because they are what make me interesting. With my art I want to create that feeling as much as possible. I want to portray women who are strong and weird and who embrace their own imperfections, and I hope that women and girls who see my work can feel the same way I did after that class. It might seem like a small thing, but it's important to me.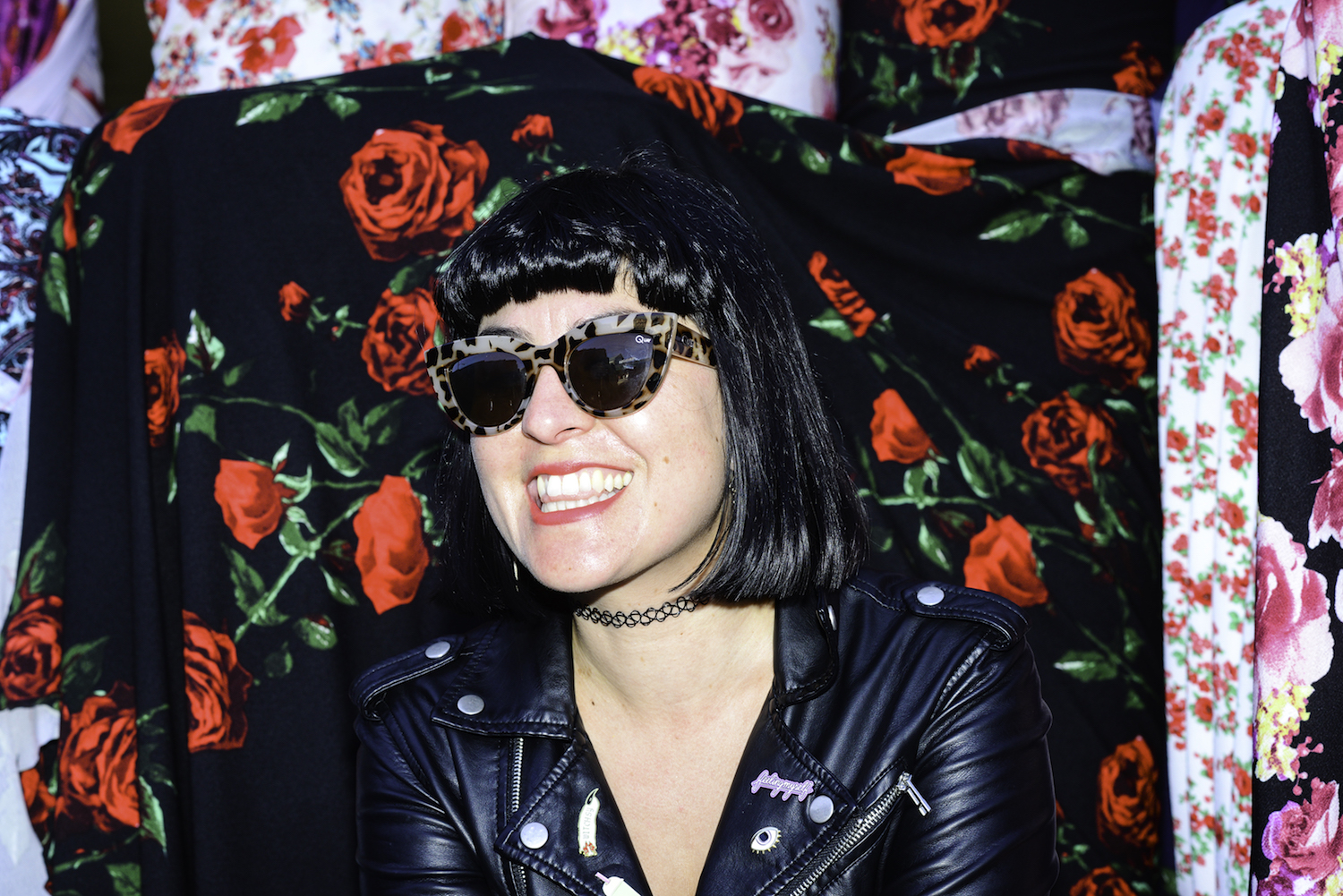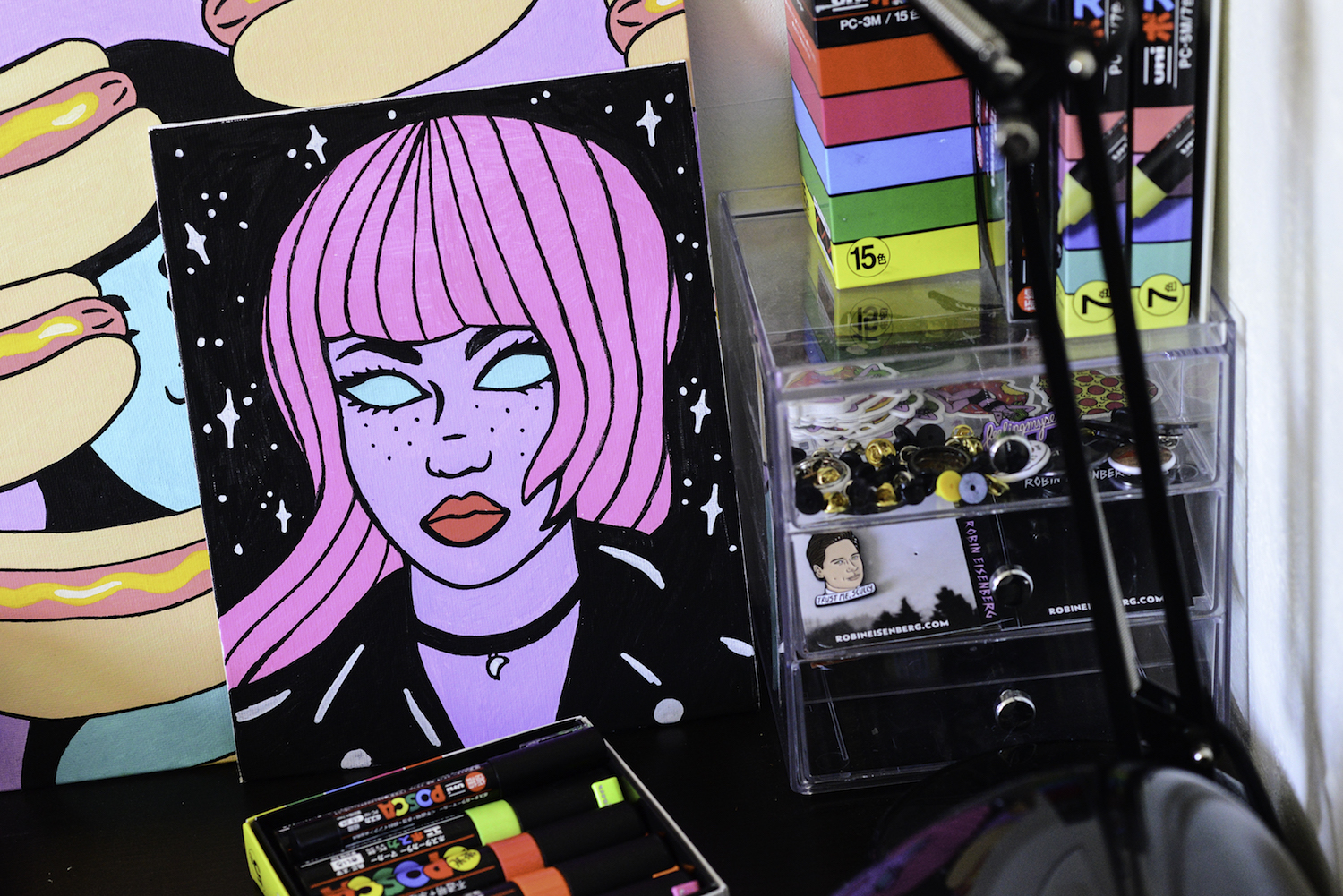 Your work features a lot of provocative images of women. Do you worry about sexual objectification?
Being unafraid of your own sexuality is really important to me. I want people to look at my work and feel sexy and good about themselves. I think that's why I draw a lot of women who are alone and not within the male gaze – it's about feeling yourself and loving who and what you are, on your own terms.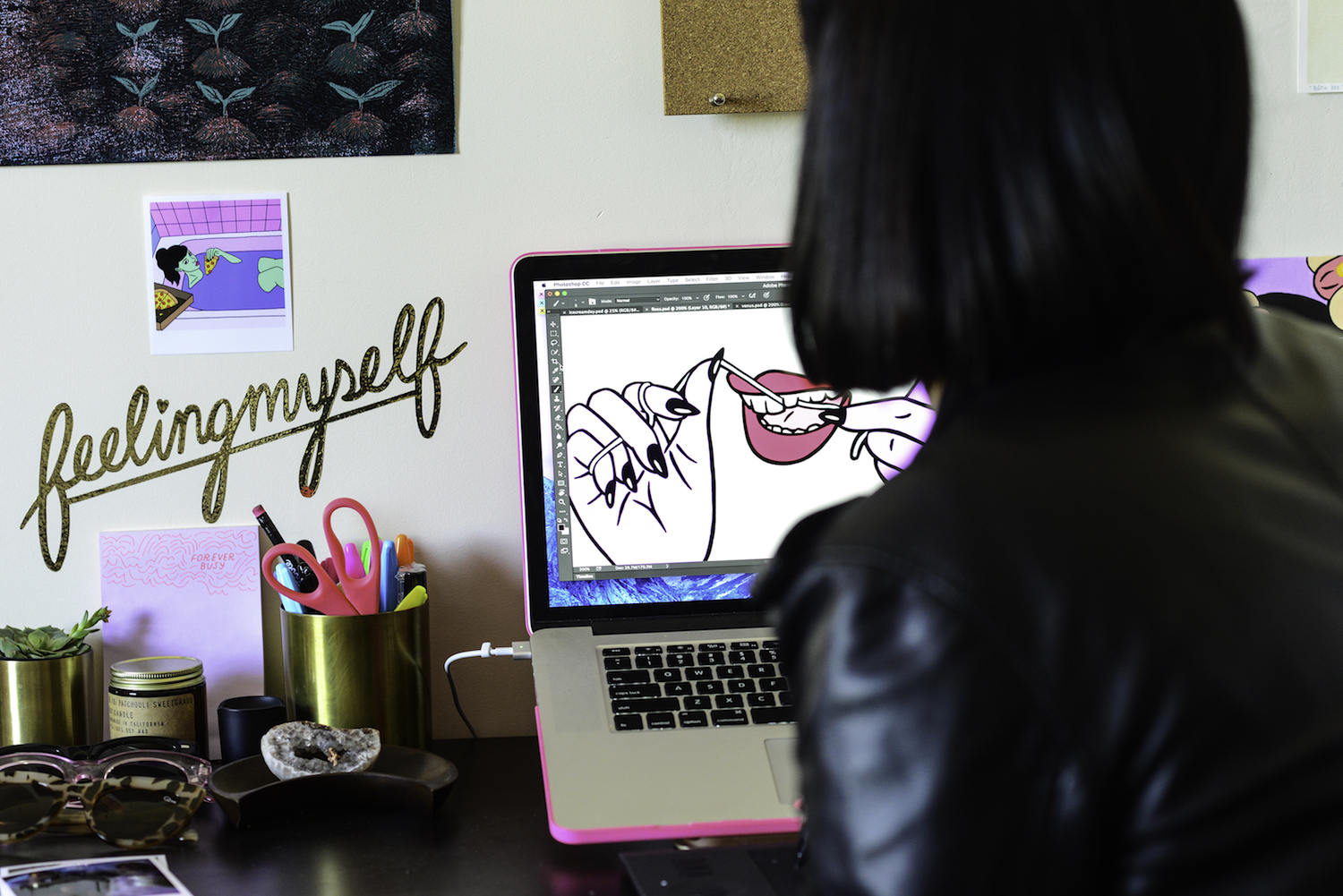 RASPBERRY BERET Art Print
173
PIZZA PARTY Art Print
149
PIZZA KWEEN Art Print
351
ALIENS IN SOCKS Art Print
94
MERMAID WEEKEND Art Print
603