The holidays are upon us which means it's time to gift up!
Finding the perfect gift for your bestie is tough, so we asked some of our favorite cool girls what they're getting their best baes for the holidays. Here, Rachel Nguyen gives us the lowdown on her favorite gifts. Want more? Check out more gift guides here.
You've never gotten to know a fashion blogger quite like this. Rachel Nguyen, the figure behind That's Chic, has mastered the art of relatable yet aspirational blogging. Curating a collection of moments from her daily life that is never over-edited or posed, her aesthetic is equal parts real and glamorous. Rachel's home boasts the same aesthetic as her clothing, thanks to her mixing of high and low pieces, quirky knick-. Join us as we take a peek at what Society6 goods are topping her holiday wishlist!
What is your favorite part of being a blogger?
Working for myself along with the daily opportunity to self-express.
How have you noticed your personal brand evolve over the years?
For sure! Tech is so integral to what I do, so I'm really trying to grow a little faster than it is. In my case, I've transitioned from a static blog to YouTube and then playing around with UX mood evokers to create an immersive experience on the new That's Chic website. All these little things play with my brand in some way because I like toying with how people consume me.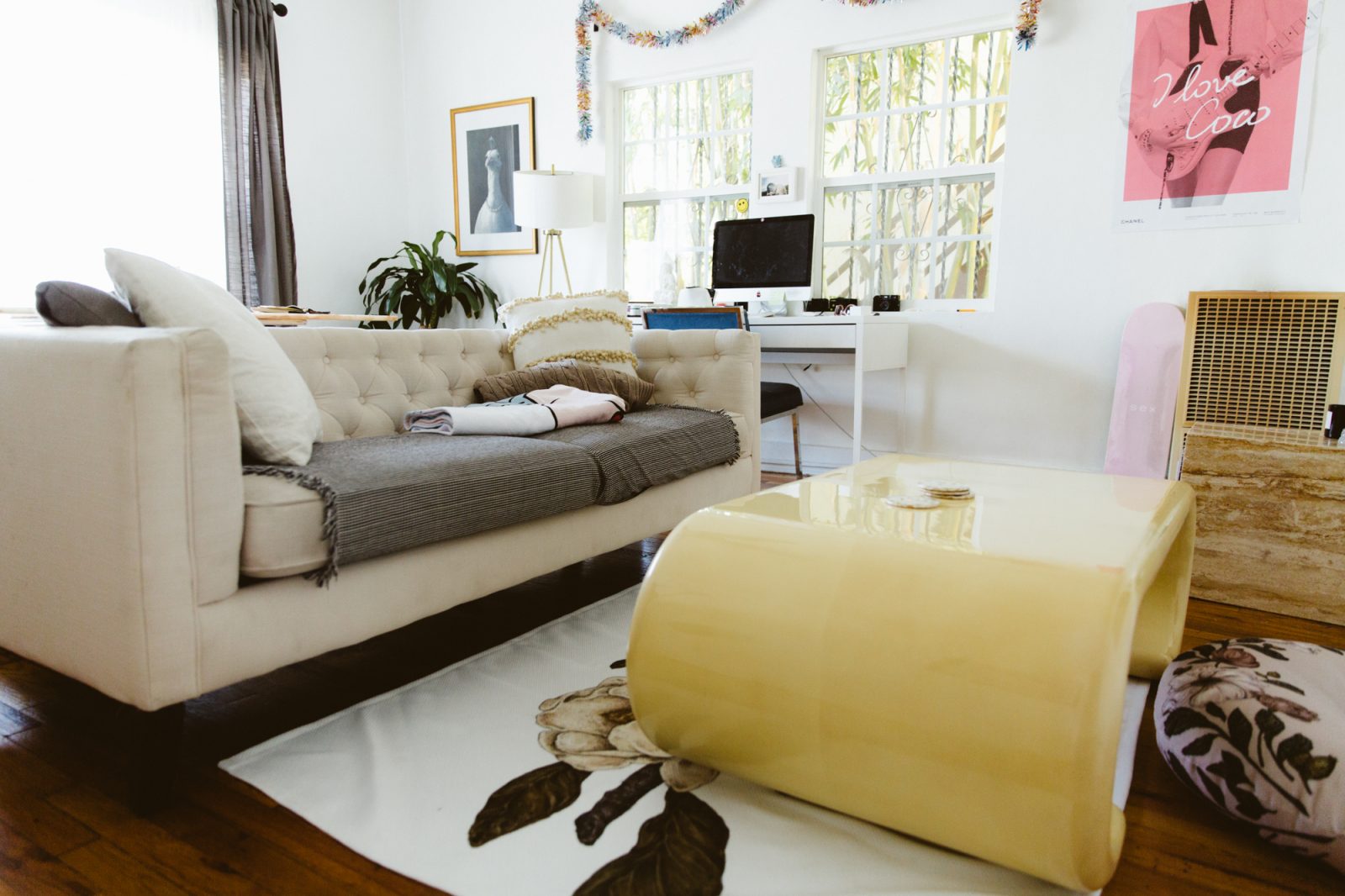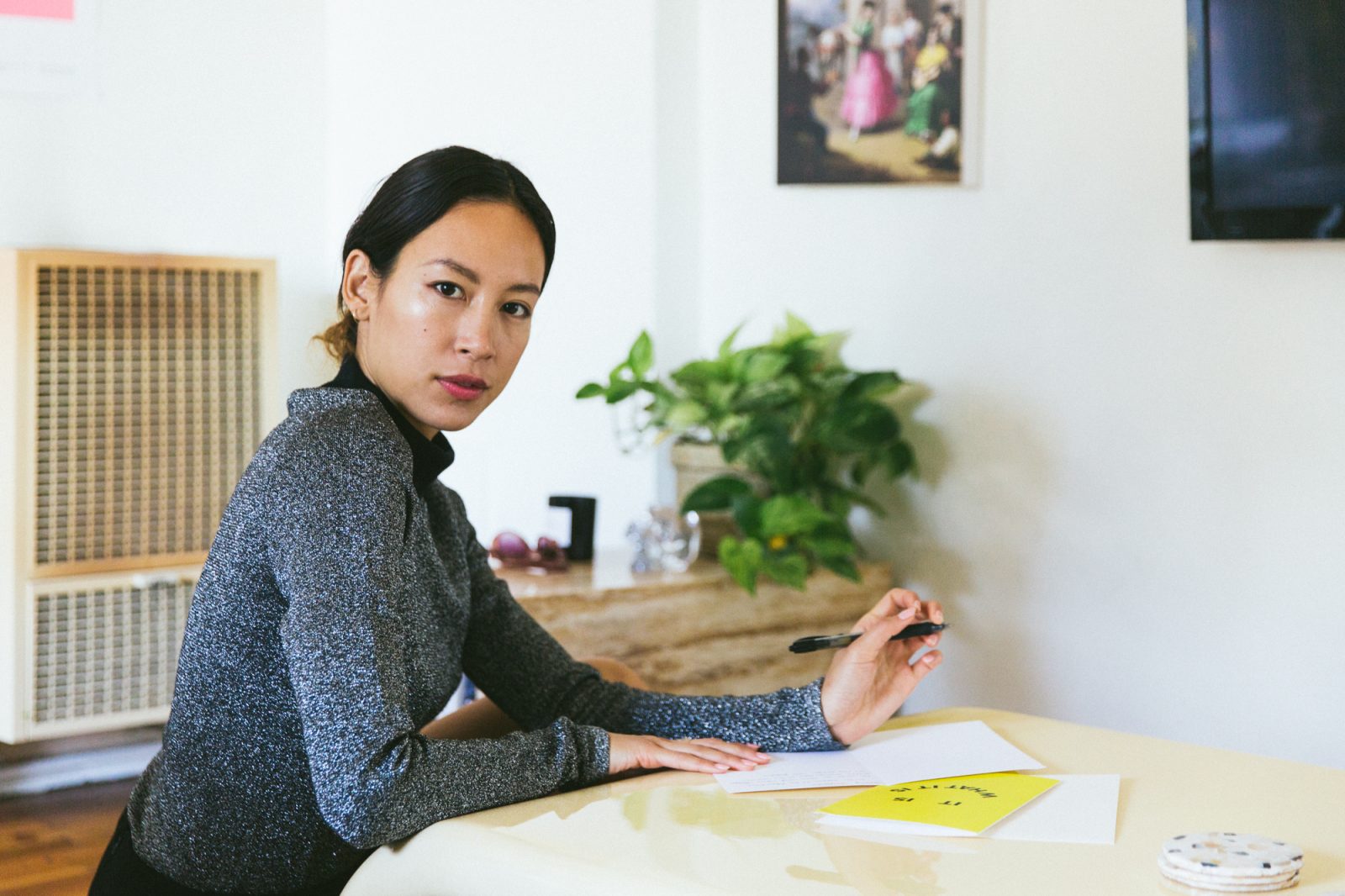 Are you home for the holidays? Where is home to you?
Home is wherever my family and lover live. I do a holiday bop around Southern California to different households.
You're known for your aspirational taste in fashion. Is your approach to interior design similar?
It's slowly beginning to become similar. I'm all about mixing high-end and low-end pieces. I had never splurged on a piece of furniture until my coffee table and now I'm hooked. I'm going through 1stdibs, EBTH, Society 6, and Craigslist for things.
Who is your bestie? What is your relationship like?
I literally have so many best friends that I can't put one over the other because they contribute so differently to my life. But if I had to pick, my lover is my best friend, of course. We love/hate each other and can't live without each other. It's sometimes volatile, sometimes enamoring, and always passionate.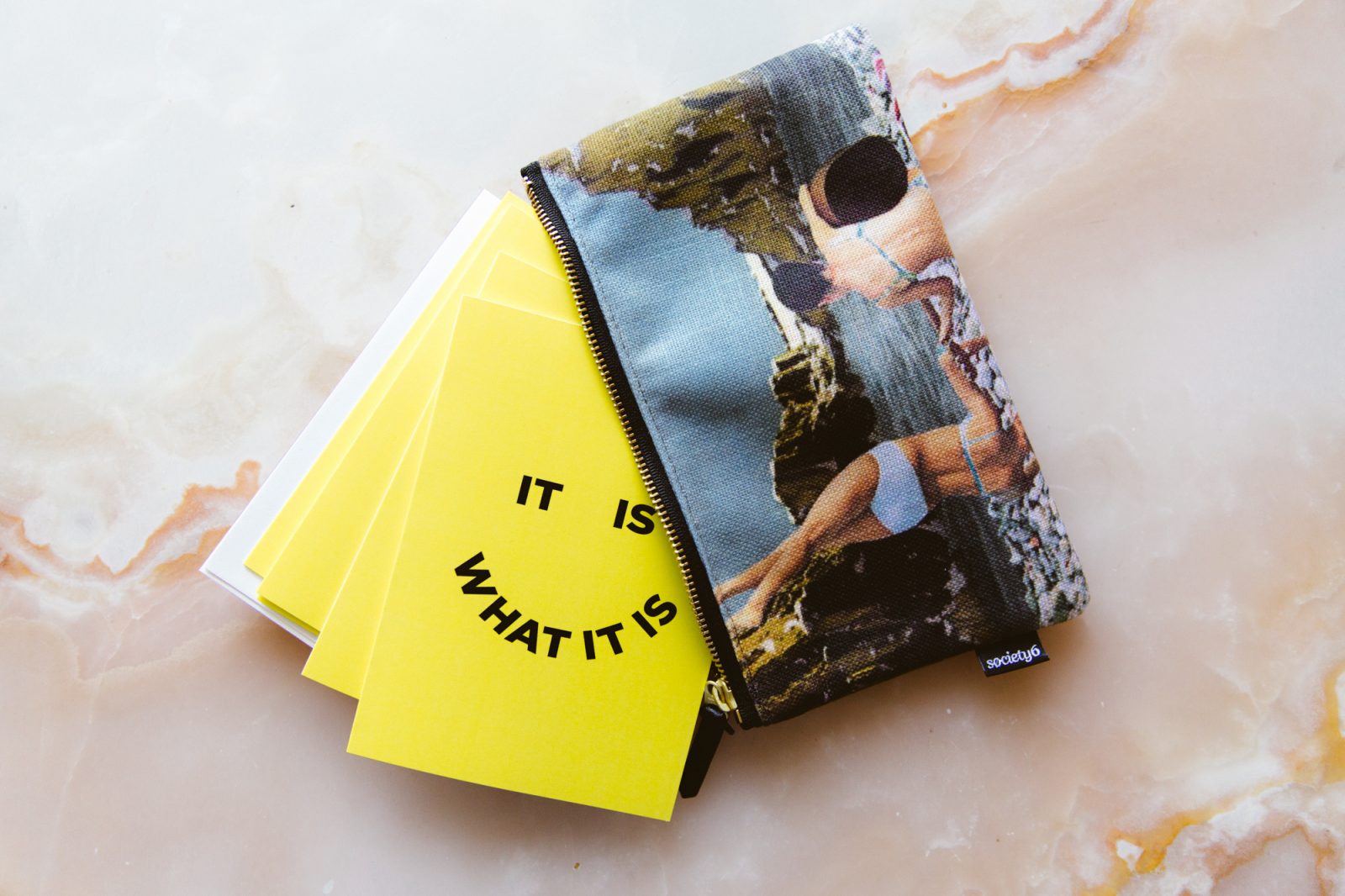 Who is on your holiday gifting list?
Parents, aunts and uncles, my boyfriend, the friends who have been generous to me all year with their time and resources, any gifting parties I'm going to and myself – always!
Out of your chosen Society6 offerings, who are you gifting what?
The site is so good for little knick knacks. I'll probably give my mom some home stuff, my boyfriend beach stuff, my friends stationery stuff… I'm gonna be a good elf and not spoil the surprises.
Have you ever hosted a holiday soiree? If so, do you have any advice for others trying to do so?
Usually I take over Friendsgiving – I even did a video on it here – but maybe not this year. Since there is a lot of last minute planning, I think the best thing you can do for yourself is to let go and have fun. Hosting can be stressful because we're so concerned with everyone having fun but then it starts to feel forced. Everyone just wants you to RELAX. So relax!
How do you alter your home space to reflect the changing of seasons?
Lots of tinsel. Maybe I need to stop raiding the 99 cent store and get more timeless options.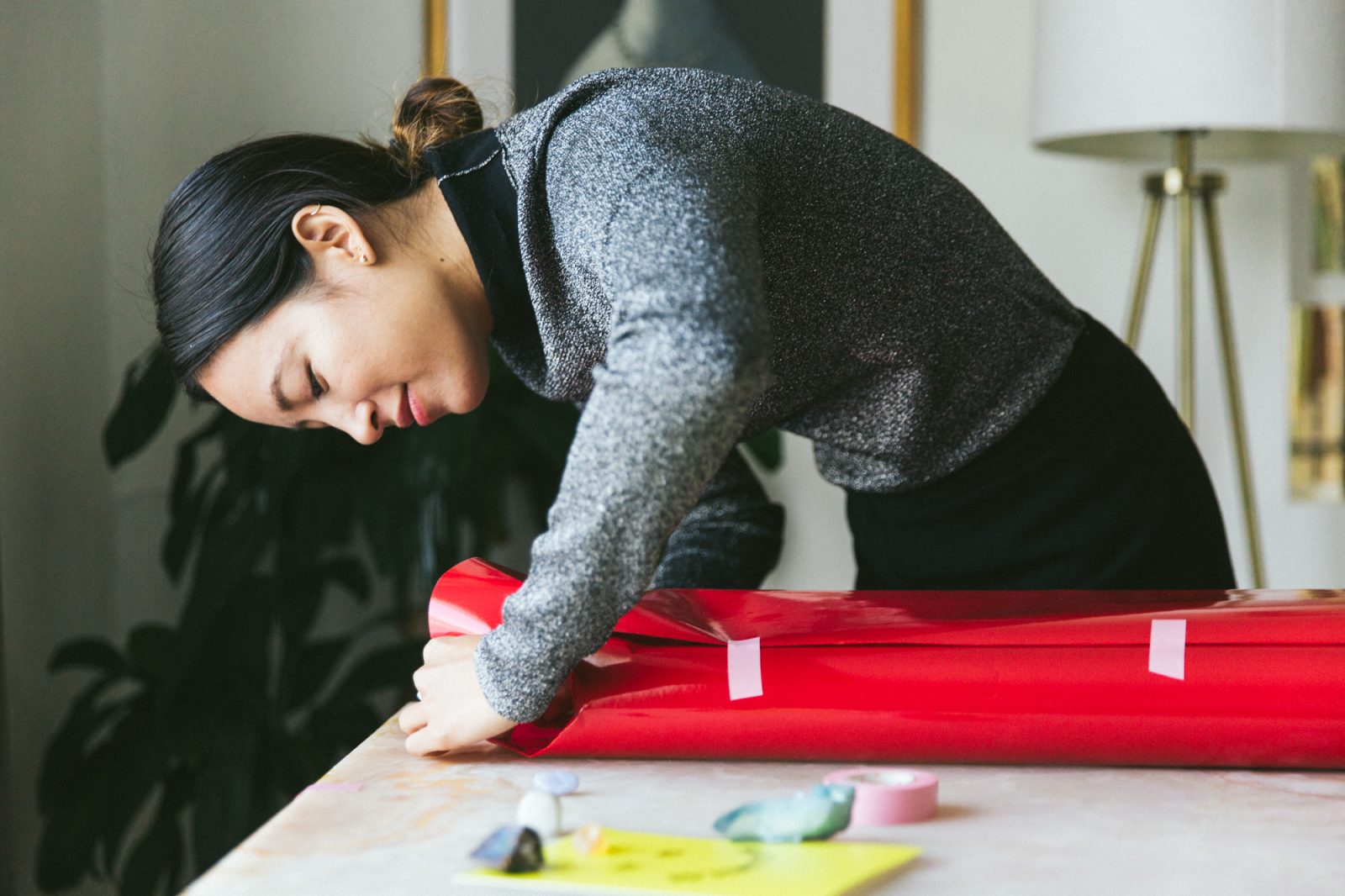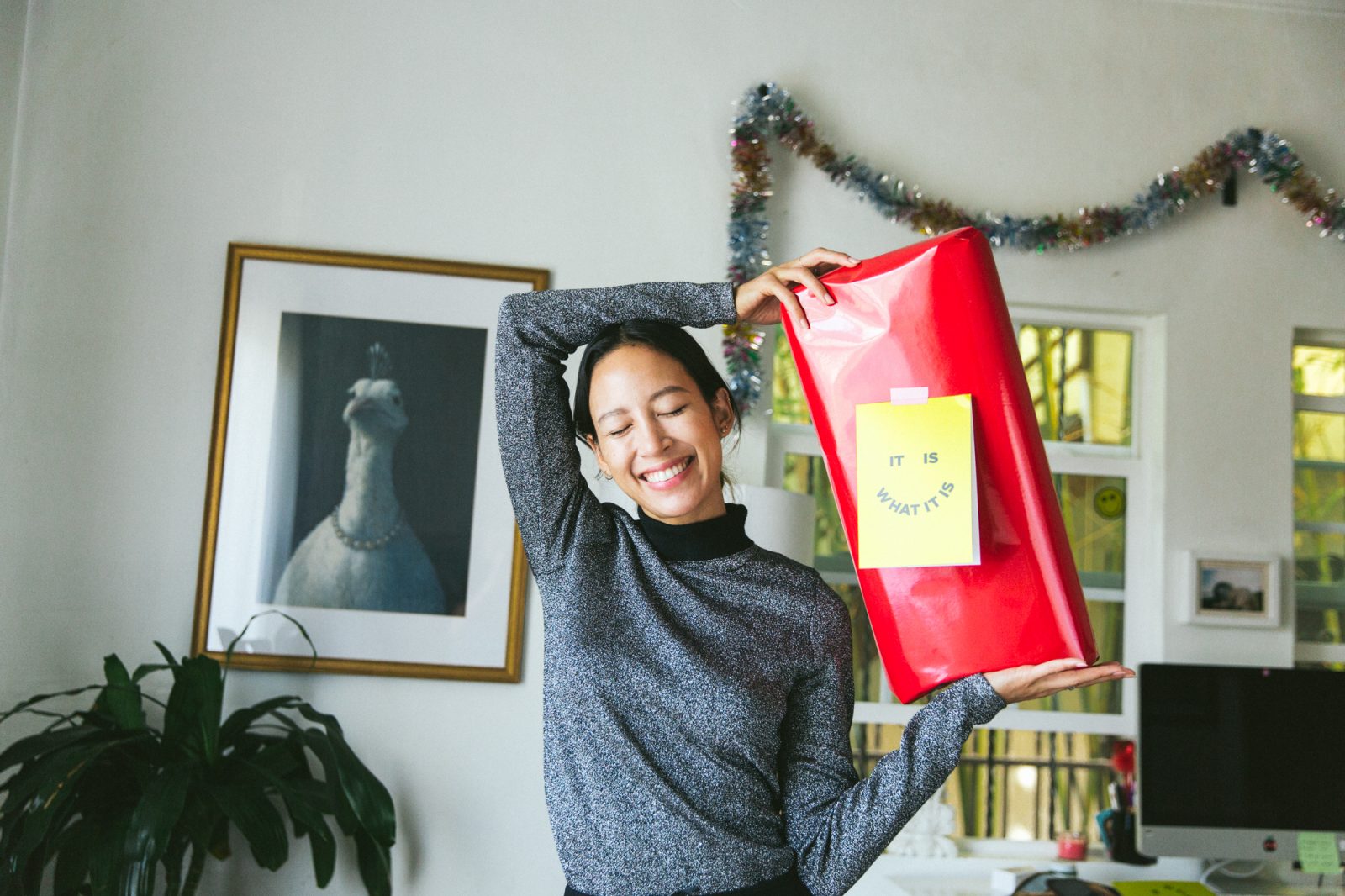 Is It What It Is Stationary Cards
Reasons/Play Comforter
by Georgiana Paraschiv
$110.99
Floral Laurel Floor Pillow
Crimson Cowgirl Framed Print
by Sophie Schultz
$110.99
Serenade To Saturn Carry-All Pouch