Home decor is what transforms a boring and plain space into a place we enjoy seeing and spending time in. Ready to give your space its own decorative treatment? Well, hold onto your seat cushions, because we've got a list of 11 home decor essentials that are like a breath of fresh air for your living space. These must-haves will not only transform your home but also make it as cozy and stylish as your favorite cafe down the street. Let's dive into the world of interior magic!
1. Wall Art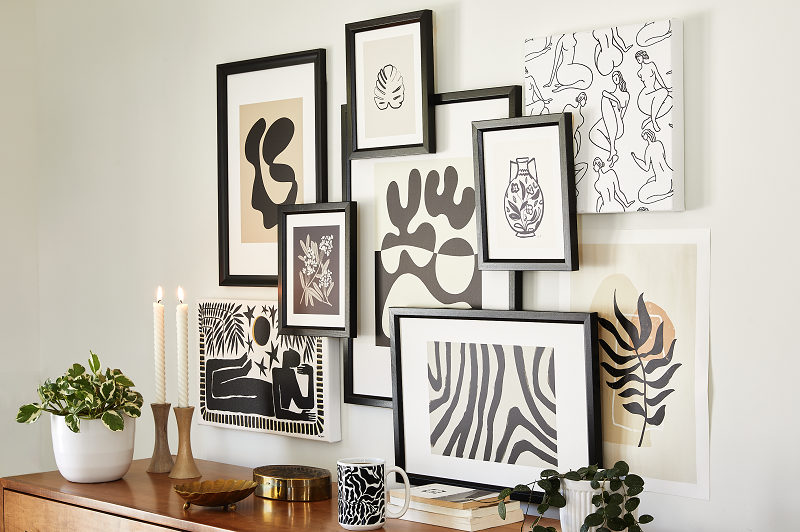 Say hello to the ultimate mood lifter – wall art! Whether you're into abstract splashes, scenic landscapes, or quirky prints, wall art brings your space to life. It's like giving your walls a chance to sing and dance with vibrant colors and artistic expressions. So go ahead, let your walls showcase your personality, and create a conversation piece that'll leave your guests swooning. This essential will live through and accommodate many home decor trends.
2. Throw Pillows
Tossing throw pillows onto your couch or bed isn't just about comfort; it's a style statement! Mix and match colors, textures, and throw pillow sizes to create a pillow paradise that's just as snuggly as it is fabulous. From plush and patterned to chic and minimal, decorating sofas with throw pillows adds that extra oomph that turns your seating area into a cozy haven.
3. Coffee Table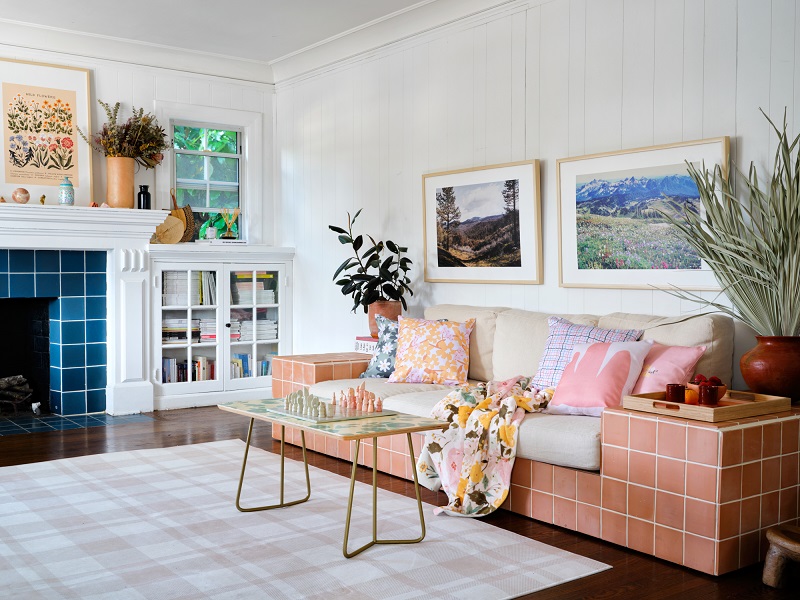 Your coffee table is more than just a place to rest your cuppa joe – it's a design opportunity and decoration essential! Spruce up this home decor must-have with decorative bowls, captivating books, or even a stunning vase of fresh blooms. Don't forget the coasters – they're like the bouncers that protect your table from unwanted drink rings!
4. Rugs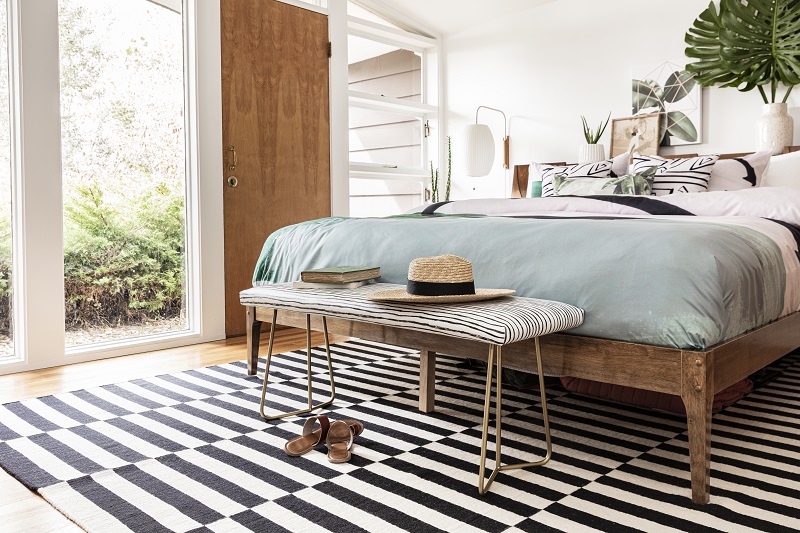 Roll out the red… err, stylish rugs! Area rugs not only anchor your space but also introduce a pop of color and texture that ties your decor together. Whether you're into bold patterns or subtle neutrals, a well-chosen rug is like a warm hug for your floors. You also don't have to just pick one! Layering rugs is one of the easiest ways to decorate and warm up your home.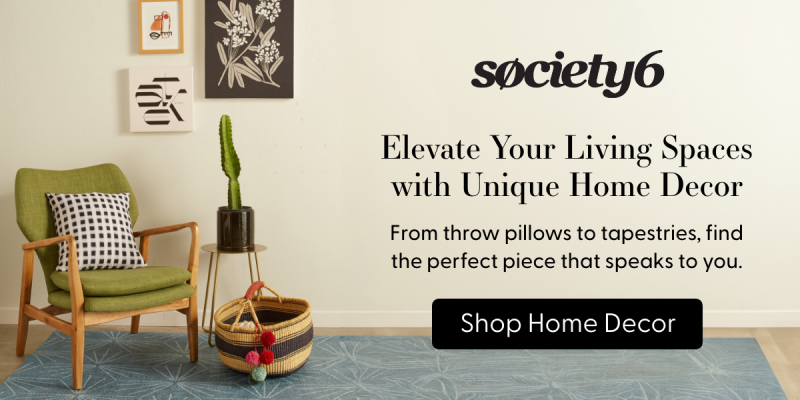 5. Decorative Accents
A home without decorative accents is like a sundae without toppings – just not the same! From ornate mirrors that bounce around natural light to charming decorative bowls that hold your keys, these small details create a big impact. They're the cherry on top of your decor sundae.
6. Throw Blankets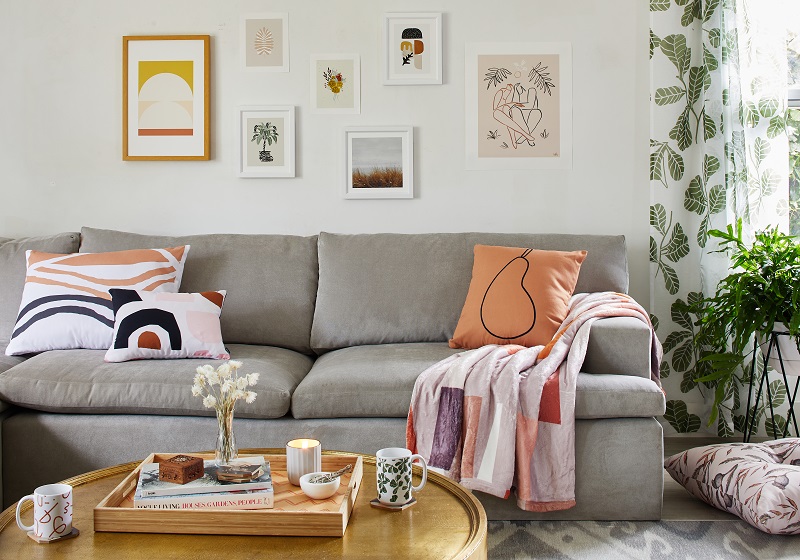 Who doesn't love wrapping themselves in a cozy throw while binge-watching their favorite show? Throw blankets aren't just for warmth but also for adding color and texture to your furniture. Drape these must-have home accessories over your sofa or casually toss them onto a chair for that effortlessly chic look.
7. Lighting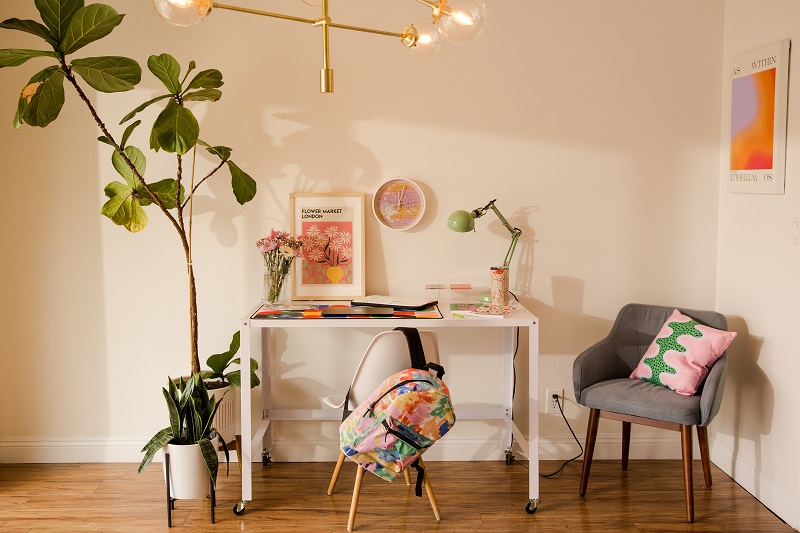 Turn on the charm with stunning lighting options that range from elegant table lamps to sophisticated floor lamps. Lighting isn't just about illumination; it's about setting the mood and creating an ambiance that's just right for your space.
8. Plants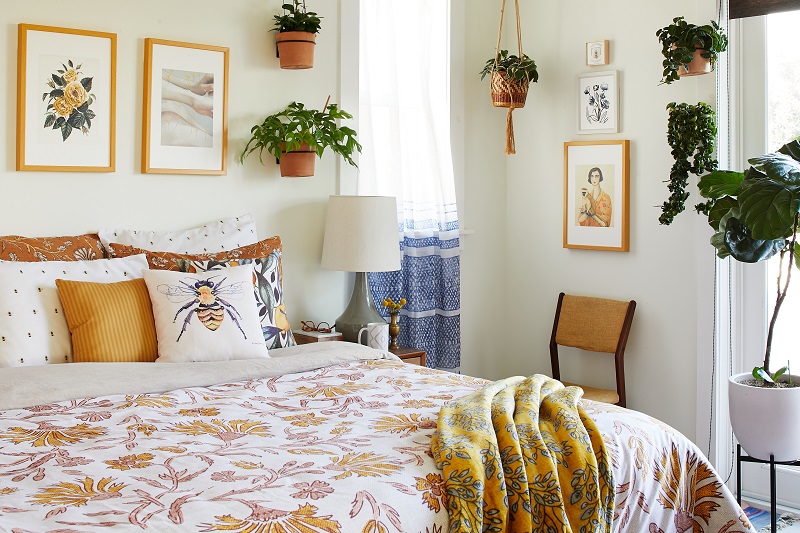 Indoor plants are like a breath of fresh air for your decor. They not only purify the air but also bring a touch of the outdoors inside. Whether you're into lush fiddle-leaf figs or petite succulents, plants add life, color, and a sense of serenity to your space.
Decorating with plants like Pothos are a great start because they're easy to care for.
9. Curtains
Dress your windows to impress with stylish curtains that frame your view and add a touch of elegance. Whether you're going for sheer curtains that let natural light dance or bold patterns that make a statement, curtains are like must-have home accessories for your windows.
10. Tabletop Decor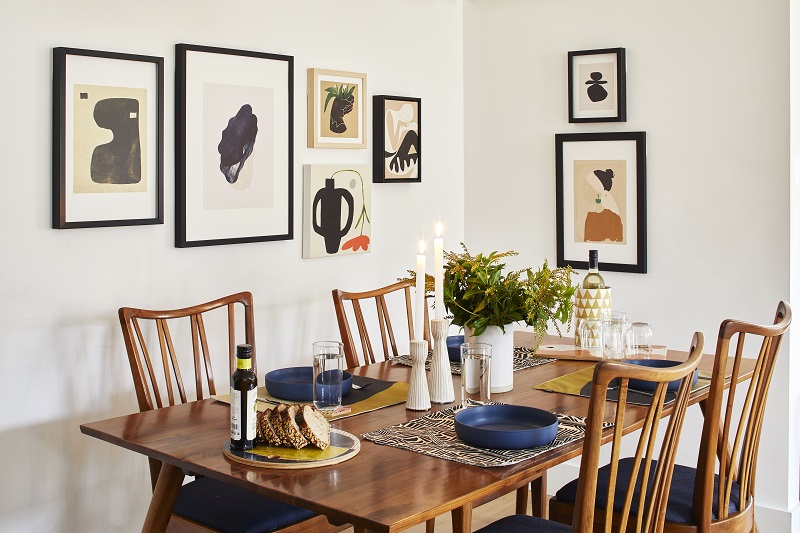 Your dining table is more than just a place to eat; it's where memories are made. Dress it up with stylish table placemats, elegant dinnerware, and charming centerpieces. Whether you're hosting a fancy dinner party or enjoying a quiet meal, a well-set table elevates the experience.
11. Mirrors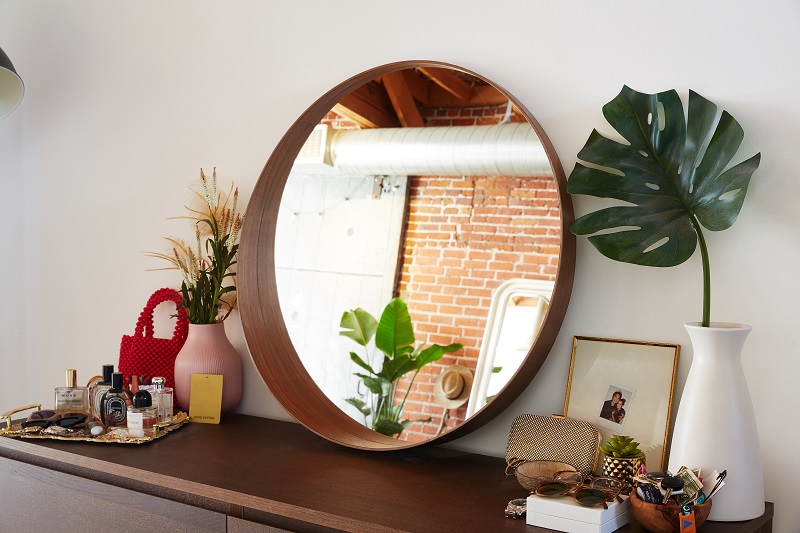 Mirrors do more than show your reflection – they also bounce light around, making your space feel larger and more inviting. From ornate wall mirrors to sleek mirrored furniture pieces, these reflective wonders add dimension and glamour.
Style Up Your Space With Society6
There you have it — 11 home decor must-haves that are like the icing on the cake of your living space. Whether you're looking to revamp your living room, add a personal touch to your bedroom, or spruce up your dining area, these must-haves are your secret weapons for creating a home that's as beautiful as it is functional.
To get started, make sure to check out our latest selection at Society6. From minimalist wall art to fun rugs, we offer various essentials that will suit various interior design styles. Whether it be rugs, tables, or lighting, you can find what you need to make every room in your home feel uniquely you.
At Society6, all designs are developed by our global community of independent artists, so you can count on finding what matches your exact taste. So go ahead, let your inner decorator run wild, and turn your space into a haven of style and comfort.
Sources:
Iannotti, Marie, and Alexandra Jones. "How to Grow and Care for Pothos." The Spruce, The Spruce, 3 Apr. 2023, www.thespruce.com/pothos-an-easy-to-grow-houseplant-1403154