If you're looking to buy curtains, look no further! We've got all the tips and tricks you need to find curtains that fit the aesthetic of your home. With our detailed curtain-buying guide, you'll learn how to buy the right curtains with confidence. 
From the type of fabric to the size, we'll cover every factor that goes into picking out the perfect curtains. Get ready to upgrade your windows in style – it's curtain shopping time!
1. Type of Curtain
Start the process by figuring out what type of curtains you need or desire. What you ultimately pick will be influenced by both your tastes and the kind of area where they'll be hung.
What are the most popular types of curtains?
The most popular types of curtains include sheer, blackout, thermal, and noise-reducing curtains. Sheer curtains allow light to pass through but provide privacy, blackout curtains block out light completely, thermal curtains keep rooms warm in the winter and cool in the summer, and noise-reducing curtains reduce outside noise. 
If you are buying curtains for your living room and want to maintain as much natural sunlight you can get, opt for sheer curtains! They filter light beautifully while still providing subtle privacy. If you're choosing curtains for your bedroom, you might want to opt for blackout curtains so you can catch some extra Zs on the weekends without being disturbed by bright light.
2. Your Ideal Budget
As you're shopping for curtains, it's important to have a budget in mind. Consider how much you are willing and able to spend on curtains. When setting a budget, don't forget to factor in costs for any additional accessories, such as rods or tiebacks. Once you have your budget set, consider filtering the price range on sites. 
How much do curtains cost?
When it comes to dressing your windows, the price of curtains can be surprisingly diverse. From budget-friendly basics at $20 to lavish models costing hundreds, you'll be spoiled by choice! The exact cost of curtains, though, depends on several variables, like the type of material and size. 
3. Style Preference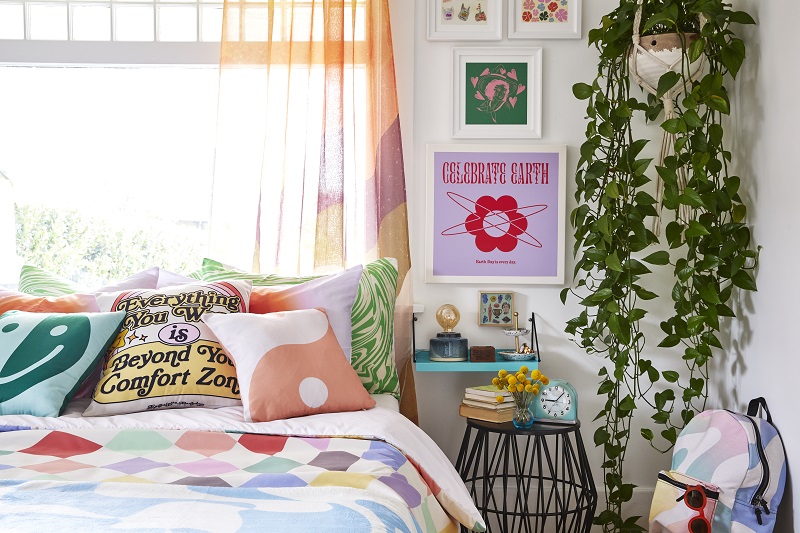 An obvious and crucial part of picking curtains is style. After all, you don't want a set of curtains that completely clashes with your perfectly curated aesthetic. 
From traditional elegance to vibrant, maximalist patterns, the possibilities are virtually endless. To help you narrow down a style preference, consider the following:
First, ask yourself what atmosphere you're trying to create in the space. Do you prefer classic vibes, modern lines, eclectic tastes, or something else? 

Secondly, consider if you'd like your curtains to blend into the background or be a standout feature in the room. 

Lastly, think about whether you'd like a timeless look that will remain in style for years to come or something up-to-trend with the hottest new styles in home decor.
If you're still uncertain about the style of curtains, reach out to a professional interior designer. They can offer unique ideas that you may have never considered and help you curate a well-balanced space.
4. Color Scheme
You can be as bold and vibrant or as subtle and muted as you want with the color of your curtains. If you are looking to add a touch of brightness to your home, try looking for vibrant colors that will complement the existing decor. For something more understated, look for more muted shades that will tie your space together. 
Don't forget to consider contrast and balance in order to create an interesting and dynamic look. With so many different colors to choose from, you are sure to find an ideal hue that will complement your home.
What is the best color for curtains?
Neutral colors like white, gray, or beige are always safe bets as they blend in with almost any style. If you want something bolder, consider going for a bright hue like yellow, red, or blue. Warm colors are said to evoke welcoming energy into your home.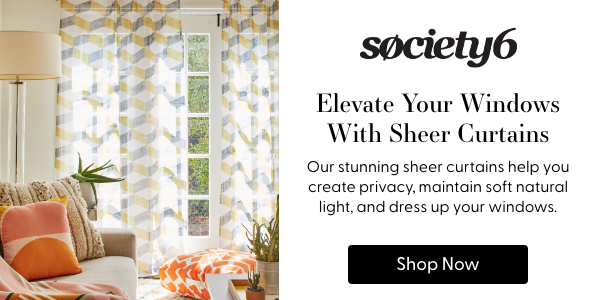 5. Curtain Size
Surfing the web for hours in pursuit of that perfect window treatment can be an arduous task. You don't want to put in all that effort and come to find out that your coveted drapes don't even fit your window. The secret to success is knowing the exact size of curtains you need before purchasing. That way, you can rest assured that your new curtains will fit perfectly.
Make sure to carefully measure the width and length of the window before purchasing curtains to ensure they fit just right. Depending on your window style, you might even need two differently-sized panels so you get the right hang. No matter what, remember that extra fabric often comes along for the ride, so factor it into your curtain measurements to ensure an optimal fit.
6. Type of Fabric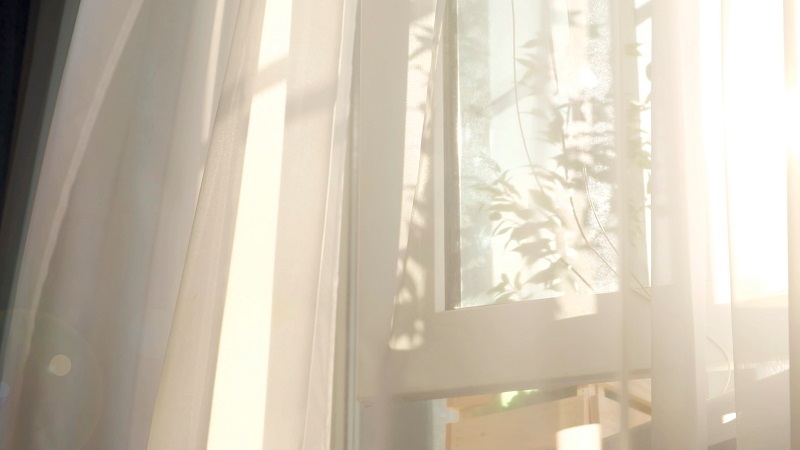 There are countless possibilities to think about when it comes to picking out a fabric for curtains. From airy and sheer fabrics, like lace or chiffon, which offer plenty of light to enter and create a breezy ambiance; to luxurious heavyweights, such as velvet or jacquard, that provide an air of exclusivity and intimacy to your space, your selection is practically endless. 
For a fabric that fits between both of these worlds, look no further than blends of linen and cotton, which will both offer the right combination of privacy and serenity! Make sure to research all your fabric options thoroughly before deciding so you know you've found the perfect one.
Which is the best material for curtains?
The best material depends on what you want out of your curtains and how much you are willing to spend on them. Natural materials, like cotton or linen, tend to be more breathable, provide better insulation, and last longer, while synthetic options like polyester and acrylic are less expensive, require less care, and come in a variety of styles. 
7. Curtain Rod or Track
Finding the perfect window treatments involves more than just choosing curtains; selecting the right rod or track is just as important. You'll need to consider the weight, length, and materials of your curtains and the space you have in your window to make the right choice. 
From wooden rods that provide a more classic feel to sleek metal tracks for a modern look, there are various options to suit your style. Selecting the rod or track can ensure the look of your curtains will stand the test of time.
8. Return Policy
When shopping for curtains, make sure you know the return policy before you purchase. Most stores will allow you to return items within a timeframe, which can be helpful if you measured wrong or don't like the way your curtains look in your home. 
Some stores may have different policies for curtains, such as needing to be unopened and unused in order to return them. It's also important to keep any original tags and packaging materials in case you do end up returning your curtains. Check with the store's website or customer service for any additional hidden details or fine print. Knowing the return policy can save you from a costly mistake and provide peace of mind when shopping for curtains.
9. Curtain Accessories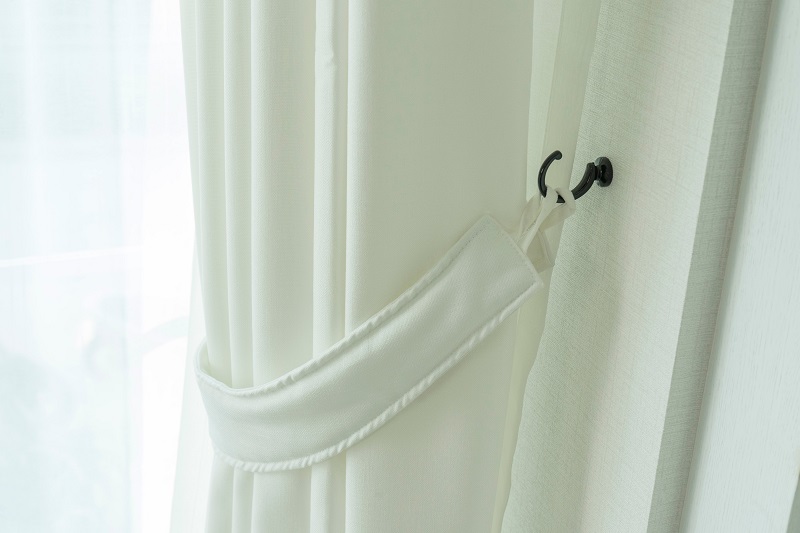 When it comes to accessorizing your curtains, there are a few items you should consider. You may want to look for curtain holdbacks or tiebacks that match the style of your curtains. Valances are another great accessory, and they can provide an extra layer of decoration and privacy. You might also want to purchase thermal lining if you're looking to cut costs on your energy bill and keep warm air inside in the winter. If you have heavy curtains, it might be a good idea to invest in a motorized rod or track so you can easily open and close your curtains. 
No matter what accessories you need, make sure they fit in with the overall style of your curtains.
Buy the Perfect Curtains at Society6
Tired of endlessly searching for the right curtains? Look no further – Society6 has you covered. Our wide collection of styles, fabrics, and sizes guarantees you'll find the best curtains to perfectly complement your home decor. With prices to fit all budgets, shopping for curtains with Society6 couldn't be easier. 
So don't wait any longer, start browsing our selection today!
Sources:
Lusinski, Natalia. "Here's How the Colors in Your Home May Be Impacting Your Mood." The Zoe Report, The Zoe Report, 11 July 2022, https://www.thezoereport.com/wellness/psychology-of-color-in-home