While we could all use a little more R&R, we know the proper spa treatment can come with an expensive price tag.
Not ones to deny ourselves of the finer things in life, we set out to see how you can bring the spa home, and turns out it's totally doable! Here, lifestyle blogger Sara Toufali of Black & Blooms shows us how she does spa night, paired with a few simple treat yourself tips to transform your bathroom into a relaxing oasis.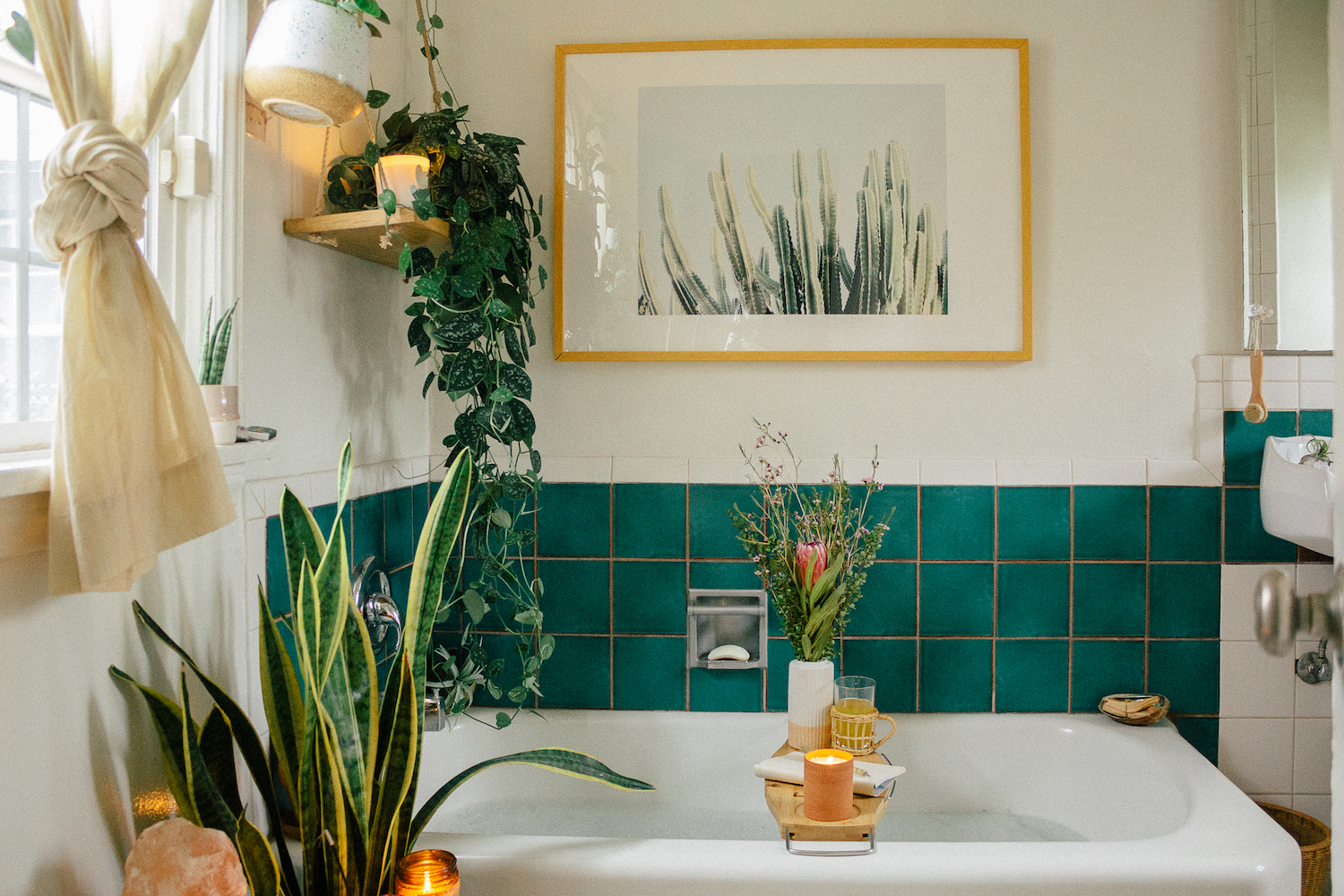 1. Flora & Sauna
First thing's first–set the scene with tons of lush plants and greenery to really elevate your space. Houseplants are having a moment right now, and there's no reason you shouldn't spruce up your often all-too-neglected bathroom, especially on spa night. Aloe vera, dumb cane, snake plants and spider plants are your best bet for varieties that will withstand both your steamy shower and frigid overnight temperatures. If you're not blessed with a green thumb, fresh cut flowers, faux plants and even plant-themed artwork are good alternatives. Who knew a tub could look so good?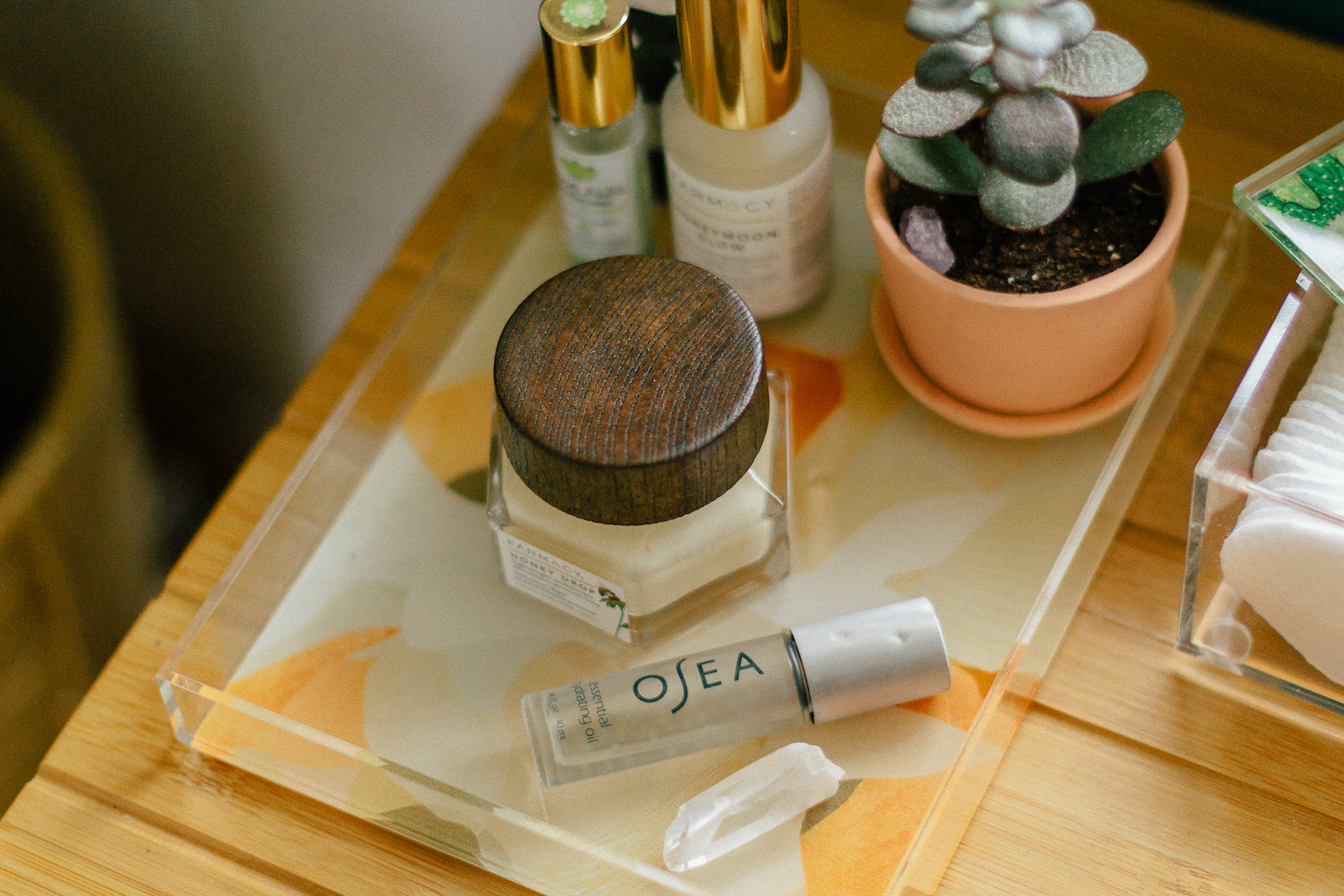 2. Tray Chic
Clutter is not cute, and more importantly, just looking at it can get your blood pressure rising. To ensure you're making the most of your relaxation time, keep your masks and serums organized and within easy reach with chic acrylic trays and boxes. Laying out everything you need for a night of pampering beforehand will save you work during your actual spa sesh and prevent you from getting mystery cleansing product all over your counters. A win-win.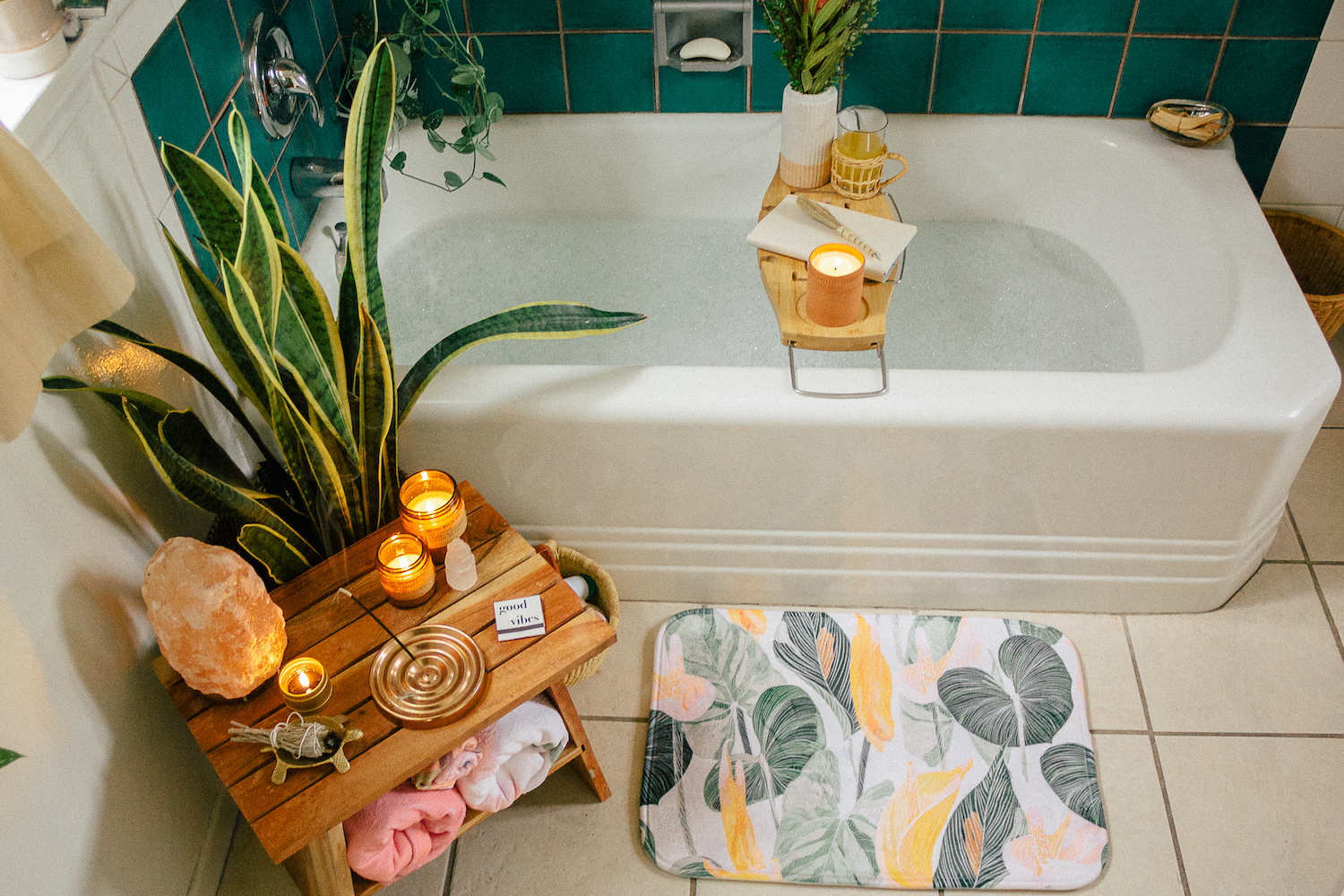 3. It's a Mood
Don't overlook the little things–finishing touches can definitely bring your bathroom from blah to spa! Invest in a chic bath mat and towels that will really make you feel like you're getting the luxury treatment. Then, add low lighting, candles and incense to totally turn off the outside world. We also recommend truly unplugging from your phone (okay, taking one shot for the 'gram is fine!) to catch up on some reading, start a journal or just, you know, relax.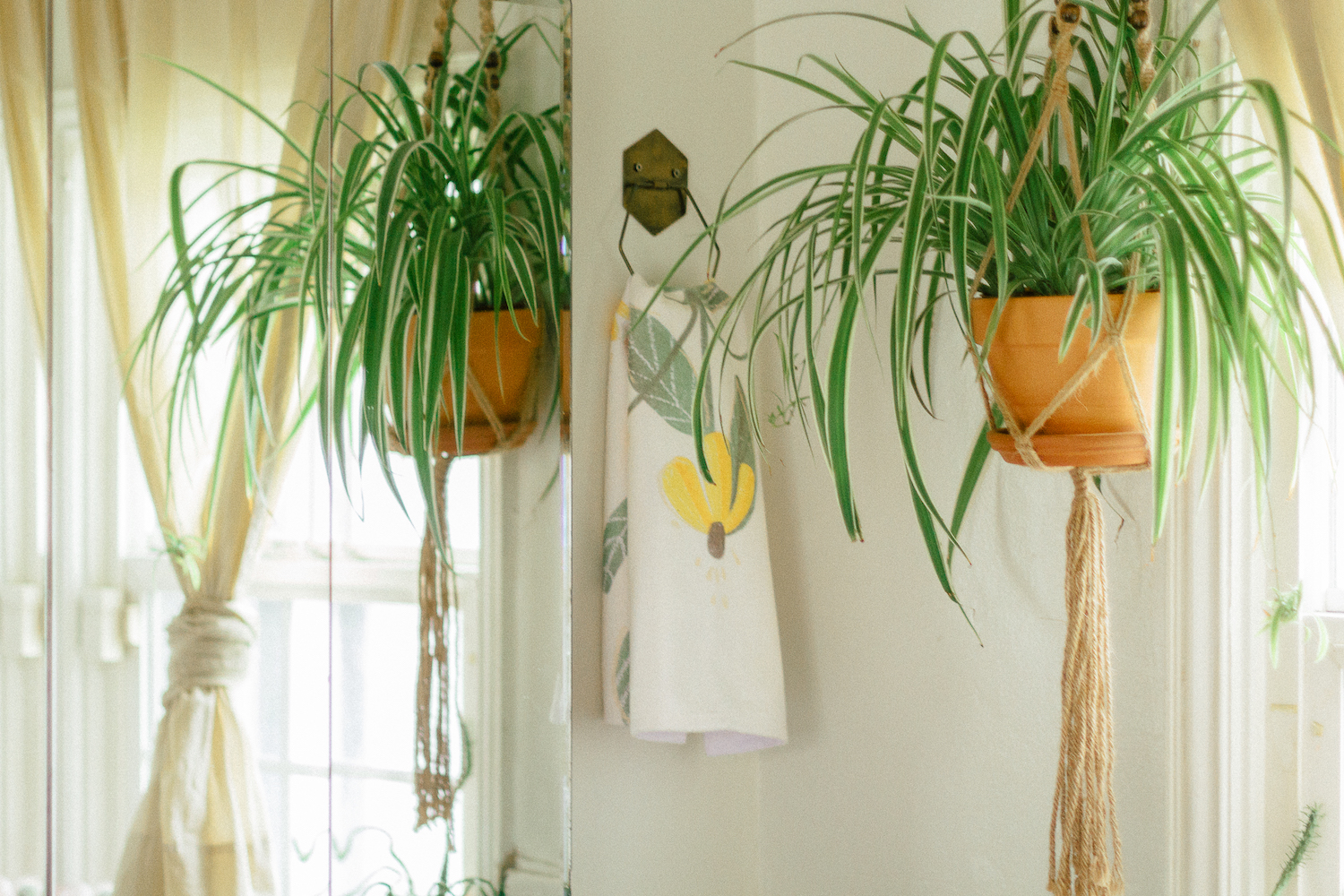 desert Framed Art Print
by almostmakesperfect
$148.99
Lush Lily - Autumn Bath Mat
Abstract Watercolor Bath Mat
Cacti Camouflage Acrylic Box
by Clipso-Callipso
$22.00
Modern irregular Stripes 01 Acrylic Box
by ViviGonzalezArt
$22.00
Laying under the full moon Hand & Bath Towel Set
Flower in a hand Hand & Bath Towel Set