The S6 Creative Brief: November 2018
Let's make this a November to remember—oof, that sounded like a car commercial. Though if there's one thing to remember about November it's that all modesty over pushing holidays too early is out the window. The day those Halloween costumes hit the hamper is the day Christmas tree farms start sprouting up like… well, trees. So with everything you do this month, always keep in mind that we are entering the sales sweet spot and the more you can do to maximize your sales, the better. The first of which being… reading this new and improved creative brief!
On that note, we are pumped to unveil our brand new creative brief to y'all. We believe that when one of us succeeds, we all succeed; and this is just one of the ways we can help make that happen. We invite you to peruse through all the goodness below to get up to date on products and collections as well as educate yourselves on best practices and other artist-y things. Enjoy!
Products to Promote
We know what sells. If you're interested in claiming your piece of those sales, then we highly recommend enabling and showcasing the following products in your store today.
Apparel: Hoodies, Leggings, Long Sleeve Shirts, and T Shirts.
Furniture: Bar Stools, Counter Stools, and Coffee Tables
Great Gifts: Wall Clocks, Duffle Bags, Pouches, Tote Bags, and iPhone Cases
Cozy Home Decor: Comforters, Duvet Covers, Throw Blankets, and Throw Pillows
Wall Art: Art Prints, Metal Prints, and Wall Murals
Trending Collections
We're blessed to have some truly gifted curators who spend their days finding designs that people love. Here are four collections highlighting the trends they're seeing:
Artist Education
It's always nice to hear from other artists about tips for improving your craft. Check out the latest here:
How To Stay Creative Anywhere In the World
Artist and illustrator Kit Mizeres shares her insight on how to stay inspired and keep your creativity flowing no matter where you are.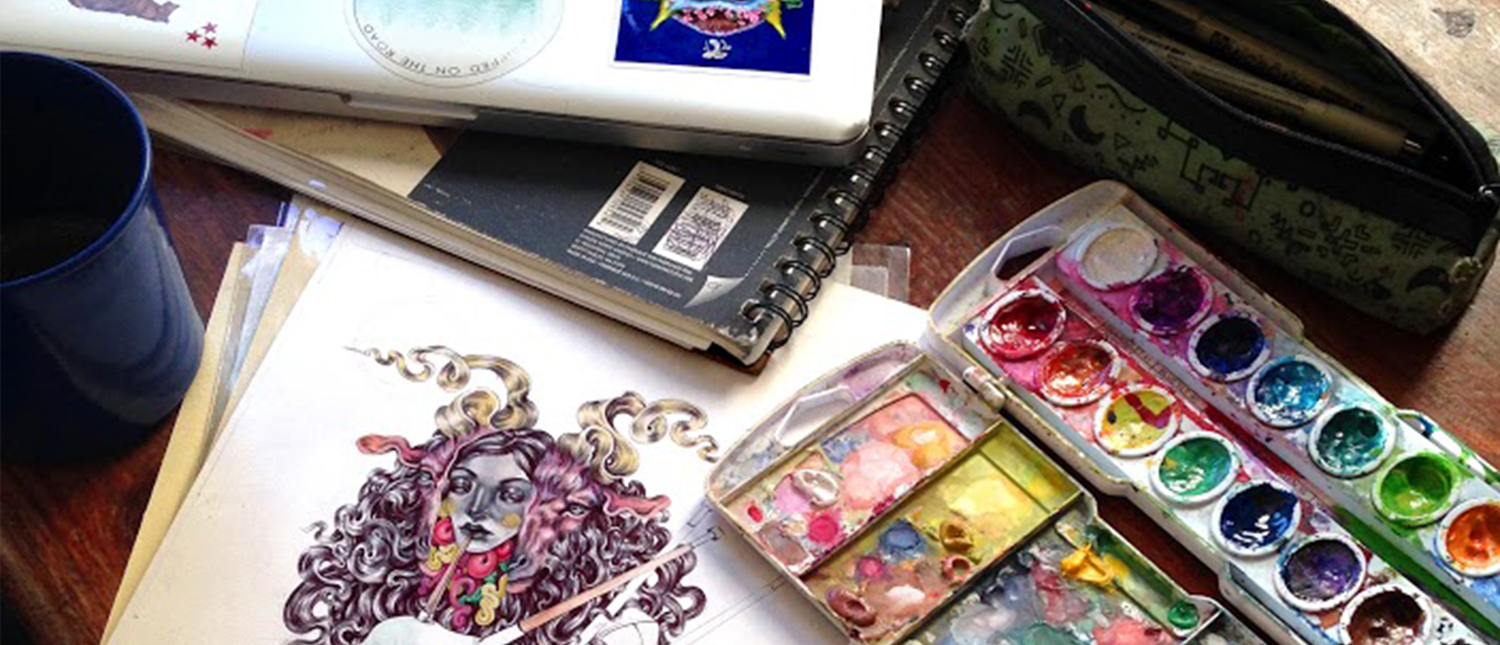 Community Team Tips
We've got an incredible and dedicated team whose sole concern is you. (For real!) They're always in the lab figuring out new ways to make your lives easier and more profitable. Peek their latest findings:
This Just In
Here's where we showcase the latest and greatest products, updates, announcements to keep you seeing green!