One of our favorite organizations to collaborate with is LA-based, all female-identifying music collective, Girlschool. Here, writer Nikki Volpicelli sits down to talk dreams and details with founder and CEO, Anna Bulbrook. 
Just last week, Anna Bulbrook and a few of her GIRLSCHOOL counterparts were workshopping new ideas for the female-led music festival and its extracurriculars.
Serapes were layered over a well-manicured lawn in Los Angeles; a wide sheet of pink paper replete with Sharpie notes served as a whiteboard; Mac laptops, iced coffee, iPhones and neon sticky notes littered the scene. It looked less like a traditional business meeting and more like a small group of women getting together to (meticulously) plan an extravagant celebration.
Which is essentially how GIRLSCHOOL got its start.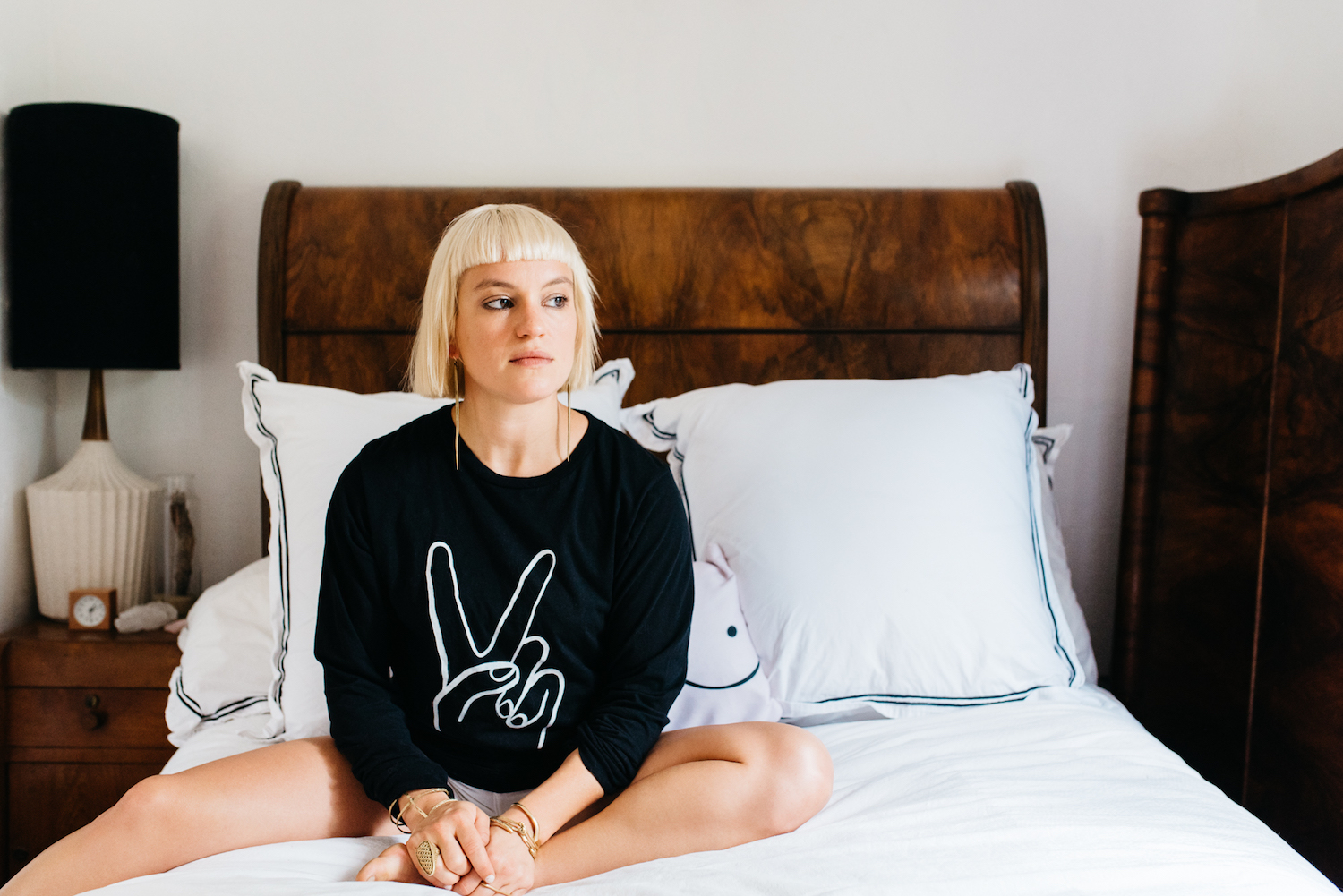 After spending over a decade touring as the fifth member of LA's otherwise all boys rock group, The Airborne Toxic Event, Bulbrook noticed a major problem with the music festivals that the burgeoning indie outfit was getting invited to.
"There just weren't many women around. Being signed to various labels and going to radio festivals in the alt-rock space… it got lonely," Anna says.
It was then that Bulbrook's mission started to materialize. Her goal? To celebrate women-identifying talent on and off the stage, and en masse. And how? She would plan a three-day music festival based in Los Angeles, and she would call it GIRLSCHOOL.
Since its January 2016 launch, GIRLSCHOOL has grown into more of a movement than a singular annual music event, serving intersectional feminism, donating to femme-positive non-profits (like Rock 'N' Roll Camp for Girls) and hosting panel discussions with music critics and industry folk. (Last year, Garbage frontwoman Shirley Manson served as a keynote speaker.)
From the looks of her bright pink scroll of a pipeline, Bulbrook has a lot more in store. Read our interview below, where she discusses her leadership role, the goal of GIRLSCHOOL (which is essentially to make it obsolete) and why trending feminism is a positive thing.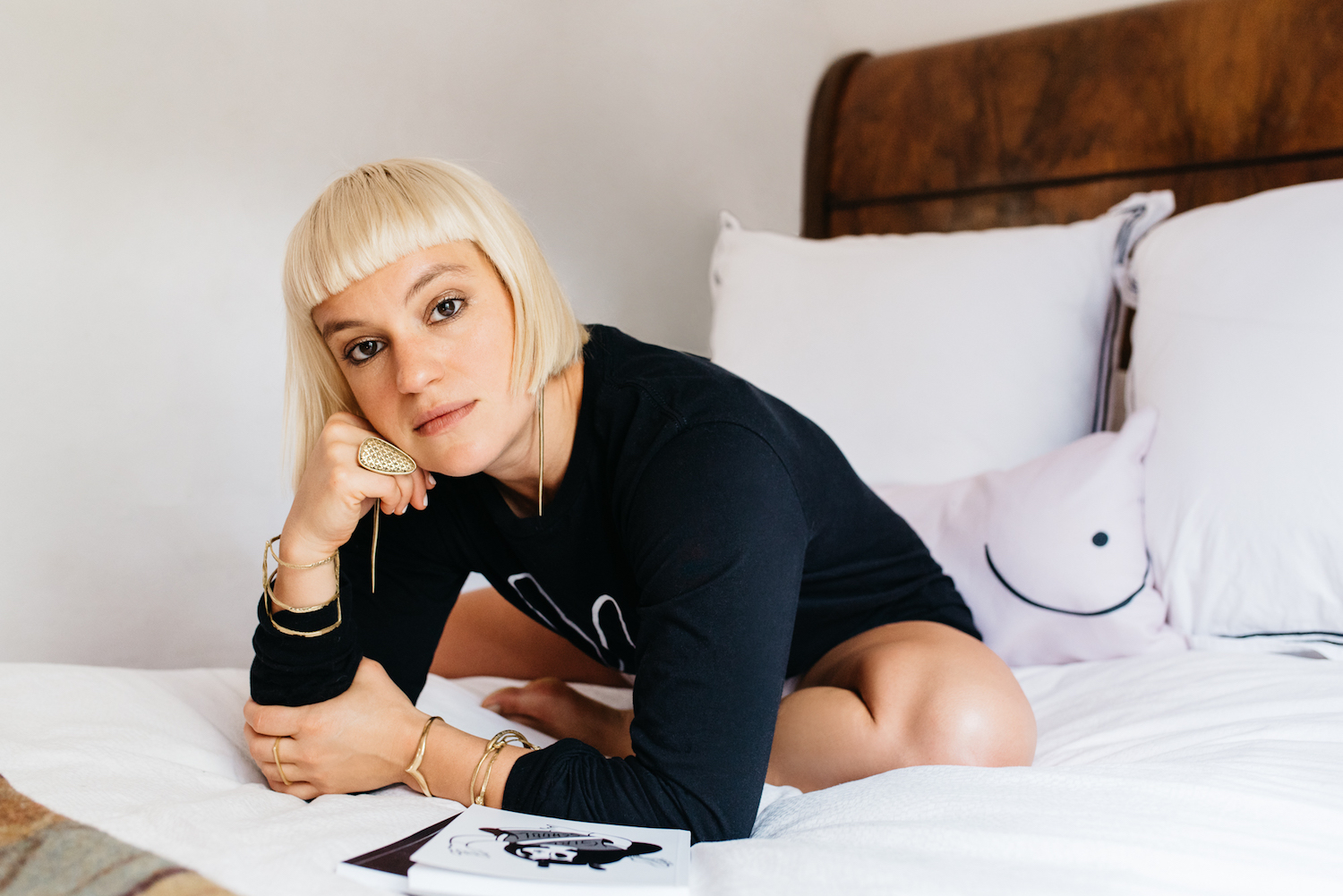 You were a classically trained (and classically practicing) violinist from age four to 21. How did that experience shape your musical philosophy?
Growing up, I was always in an environment where we were aware that there were older people around us and there was some gender stuff going on, but most of the time it felt very equal. It was about if you were good or not, and a lot of times women led the charge.
You spoke at Rock 'N' Roll Camp for Girls LA a year before your first festival. Did that experience push you closer to creating the first GIRLSCHOOL event?
I totally drank the kool aid. I had never been in an all-woman environment in music making in my life. The experience was so wild, it reprogrammed my brain. It was like being really thirsty but not realizing it [laughs]. That led to setting up a little residency for my solo project [The Bulls] with the same theme. We got some attention for it and I realized there was a hunger for this kind of thing in the wider community. And that led to the first festival. It just became this really logical process to follow the thread as it continues to take on momentum.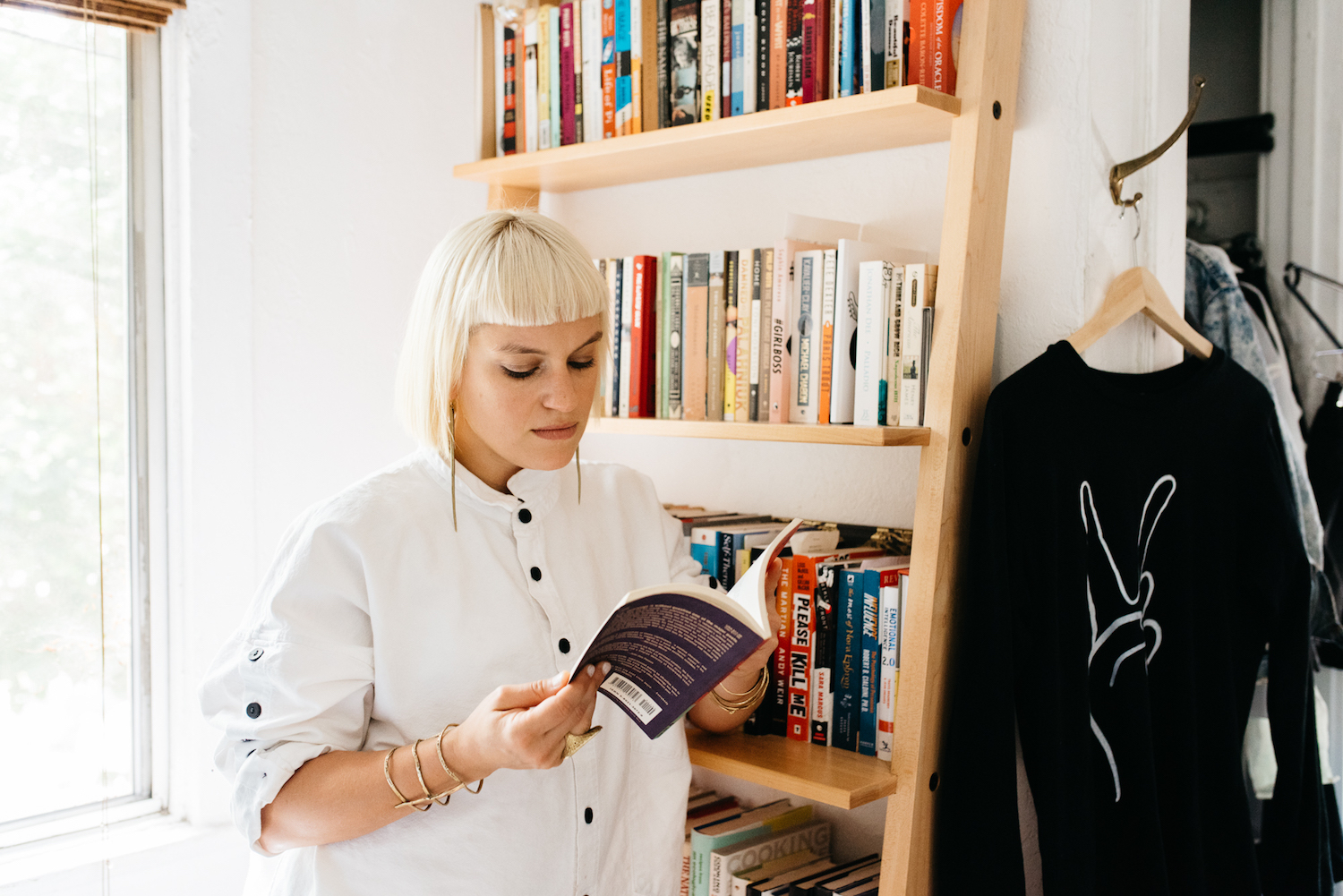 Why are you the person to act as CEO?
As a woman, it's hard to answer a question like that because we're really trained not to talk about ourselves that way. For me, this has been a process that I've eased into. I have first hand experience of what it's like to be a lone woman on tour with up to 30 men. I've played arena shows where I'm the only woman on the lineup of artists. Intrinsically, I understand what it's like to be the only woman in the room — a lot — so I am speaking from an authentic place of understanding.
I've always been a sincere musician, but I've also always loved school and organizing and was very practically minded, as well. I have this really creative side that runs off and comes up with crazy ideas, but then gravity always seems to apply and I come back to earth and figure it out. I think that combination helps. I also think having been an artist makes you a better festival producer and planner. You understand the festival from the artist's perspective. When the artists feel good and are taken care of properly, then the audience has a great time and everything comes together better.
And I just like people! I love intelligent women. My greatest pleasure is to connect brilliant women. I even get a rush of chills talking about it.
After this year's election, feminism seems to be getting more of the mainstream attention it deserves. Of course, we still have a long way to go, but has this shift changed your objective at all?
Feminism at its core is about equality, so regardless of whether or not it's a trending topic, it's really good for everybody [laughs]. I understand there's a commodification of feminism and making it into a fad can mean it could stop being a fad at some point, but I still think it's a valuable and important conversation to be having. The last seven months have made us at GIRLSCHOOL even more committed to making sure we are creating the kind of community that we want to see and role modeling in a really joyful way.
Every time we've done the festival we've gotten better about making sure we're including a lot of different voices. I feel very committed to that, and think it's really important that feminism be intersectional, so we work really hard to make sure that's reflected in our programming.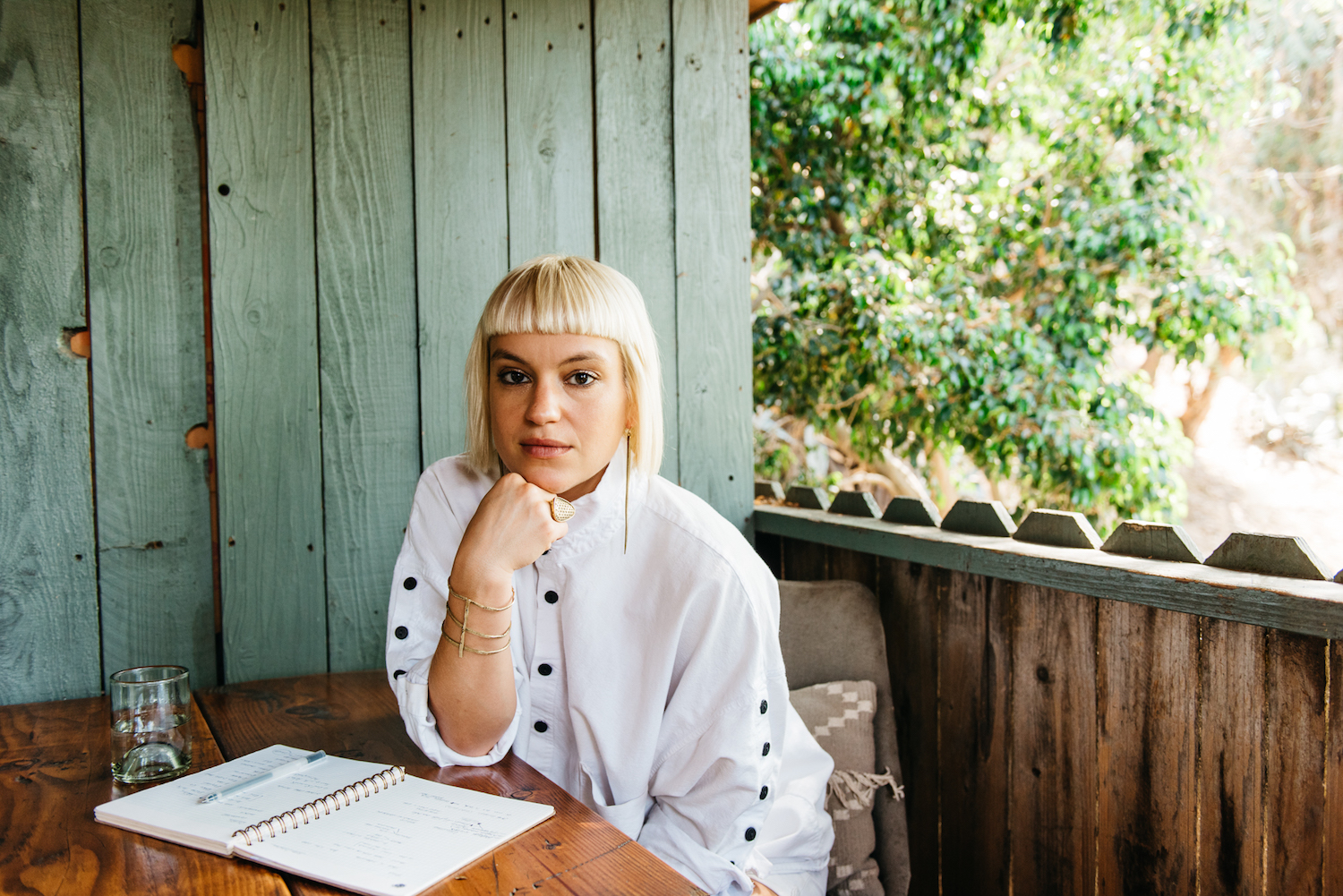 What is your best piece of leadership advice?
There are two things to leading something like this that you really have to safeguard. One is that as a woman leading anything, you're subjected to a lot more scrutiny. There's a lot less room for error. We already know we have to work harder and be more on top of it and more perfect to get similar recognition to what a man stepping into a similar role would need to do.
And I think when you have a business that has a social mission and is around social good, you really have to take that seriously. If you're not actually doing that, then what are you doing? You're just capitalizing on a marketing trend. It really has to be genuine and meaningful to work. For me, I'm only interested in these two things, so if GIRLSCHOOL just became some marketing company, that wouldn't feel right to me. If you're doing anything in the space of social good, it has to be very sincere, and it has to be very real, and you have to hold yourself accountable—always trying your very hardest to get better at your mission, whatever that is.
What is your be-all end-all goal with GIRLSCHOOL?
My real dream is to get to a place in society where GIRLSCHOOL doesn't need to exist as this alternative channel for bringing underrepresented voices into the mainstream. It would be amazing if Coachella had a lineup that was just 50/50, but until we get there, there is a space for organizations like this one to create a bit more of a narrative and a visible path for women to the mainstream, and just serve as a cheerleader and a conduit for this talent.
If you ask anybody in the music industry if they think women shouldn't be around, they would think that was a stupid question [laughs]. But I think people just don't know how to go about looking for talent. There are so many places where women fall by the wayside — the sad truth is that everybody is biased against women a little bit, even other women. But I think especially right now, there's an openness and desire for it, and with the trendiness of feminism, there's an opportunity to make a difference while people are paying attention. I'm happy that Girlschool was already here and is able to capitalize on that as much as possible for our community and for the good of, you know, people.