Hanging artwork can be hard (ugh)—even thinking about it takes up energy.
But, with the launch of our cutest new posters and wood wall art, you KNOW you can't resist getting a few pieces to make your walls pop. We asked our fave DIY expert Seeking Alexi to give us her step by step guide to hanging up artwork and it's so easy you'll feel like she's doing all the work. So grab a hammer, maybe some wine (okay maybe not, but also maybe) and get to work:
So you bought some artwork…did you hang it immediately? OR, has it been leaning against your wall for five months un-hung? You justify yourself saying that you need time to imagine where the perfect spot is, but then days turns into weeks.
I get it, I've been in your shoes. I waited days before I hung art for this tropical oasis bedroom makeover and I waited/debated for weeks before I hung this impressive staircase gallery wall.
Maybe I'm just describing myself and no one else has ever delayed hanging artwork before. Or maybe I'm describing your "un-hung artwork scenario" with unprecedented exactness—either way, today's going to be a fail-proof crash course to hanging artwork once and for all. And I'm hoping that by the end of these quick instructions, you will go out and hang the dang art! Oh, and if by chance you've already hung your artwork, but you want a refresher, then this 101 class is also for you!
First rule:
We are adults and as such, we are NOT hanging nicely framed artwork with a nail dangling dangerously in just the drywall. You know what I mean—don't do it! No way. You are better than that. So first rules first, never hang nice artwork with a tiny, precarious nail again. Promise?
Next, please snag yourself a drill. A simple, and inexpensive one like this Amazon Prime one will do the trick if you're pinching pennies. If you're broke, then borrow a neighbor's drill. (But trust me, if you don't have one yet, your eyes will be opened to the possibilities of what a drill can do. If you want to splurge, get a drill more like this!) But just get one.
Supplies:
Hammer (yes, you still need one!)
Drill, as mentioned
Drill bit–most come included in anchor kit (below) OR drill kit (above)
Pencil & eraser
Straight ruler
Note: if you are drilling into a wood stud (or cinder block/cement) you will NOT need a dry-wall anchor, and will also need a different set of drill bits and screws. But 9 times out of 10, you'll be hanging in drywall!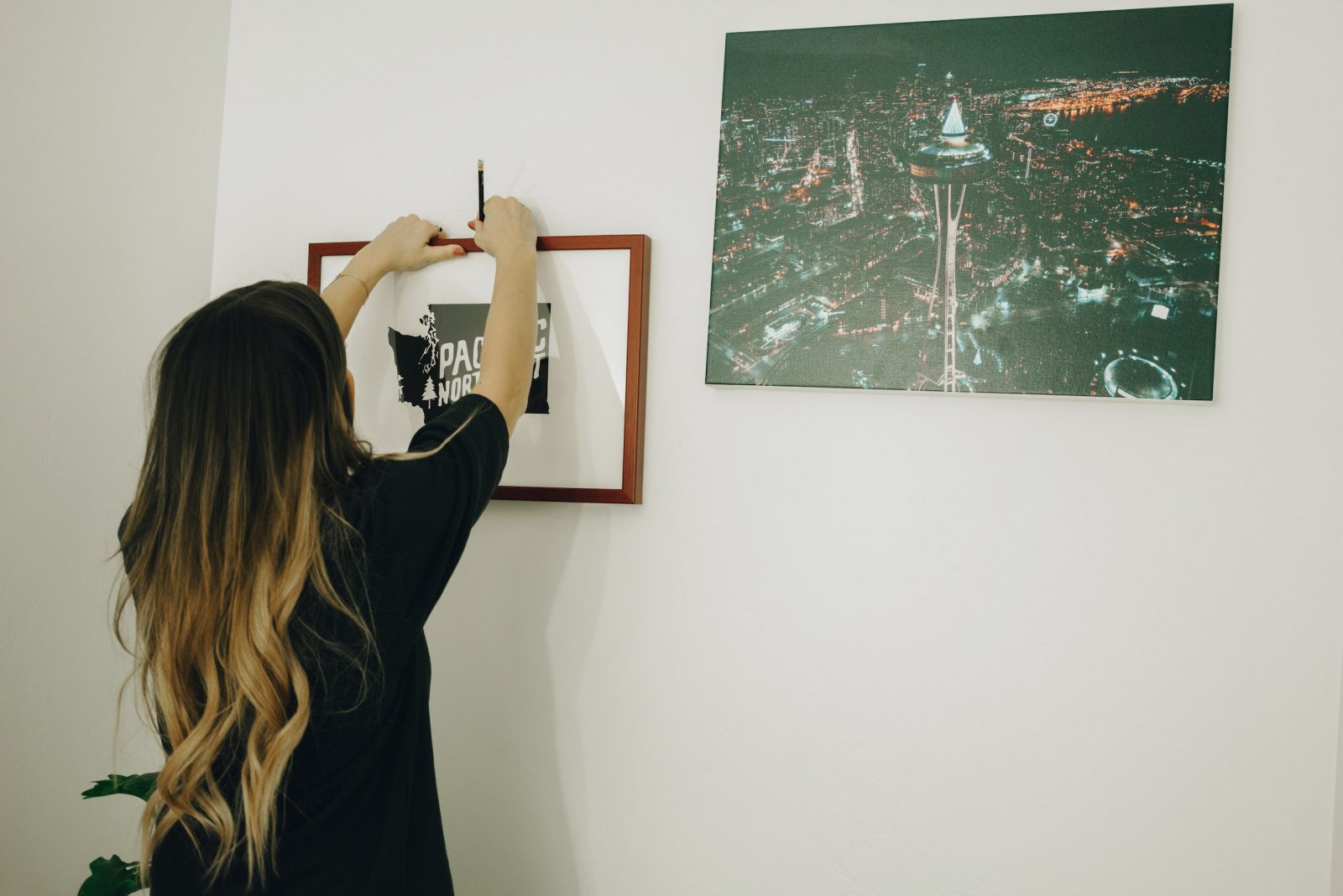 1. First, decide where you want that glorious piece of art, no matter what it is, and no matter if it's a frame, metal print, or canvas. As you hold it up on the wall, make a pencil mark on the wall at the top or your desired hanging spot.
2. Next, measure the artwork to see how far the nail should go from the top of the piece to where it will be resting on the screw. (Note, if it hangs from a wire, pull that wire taut, then measure.)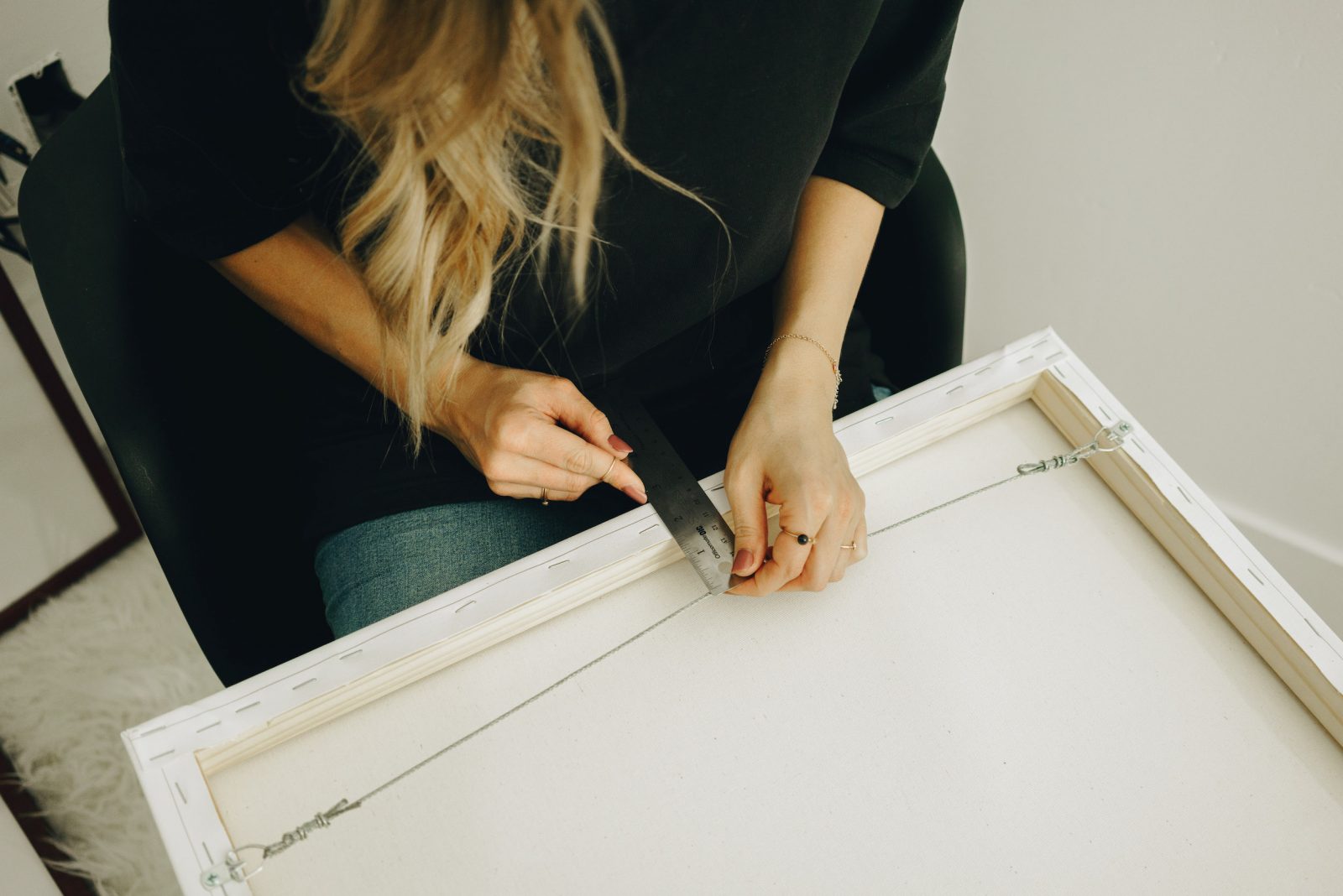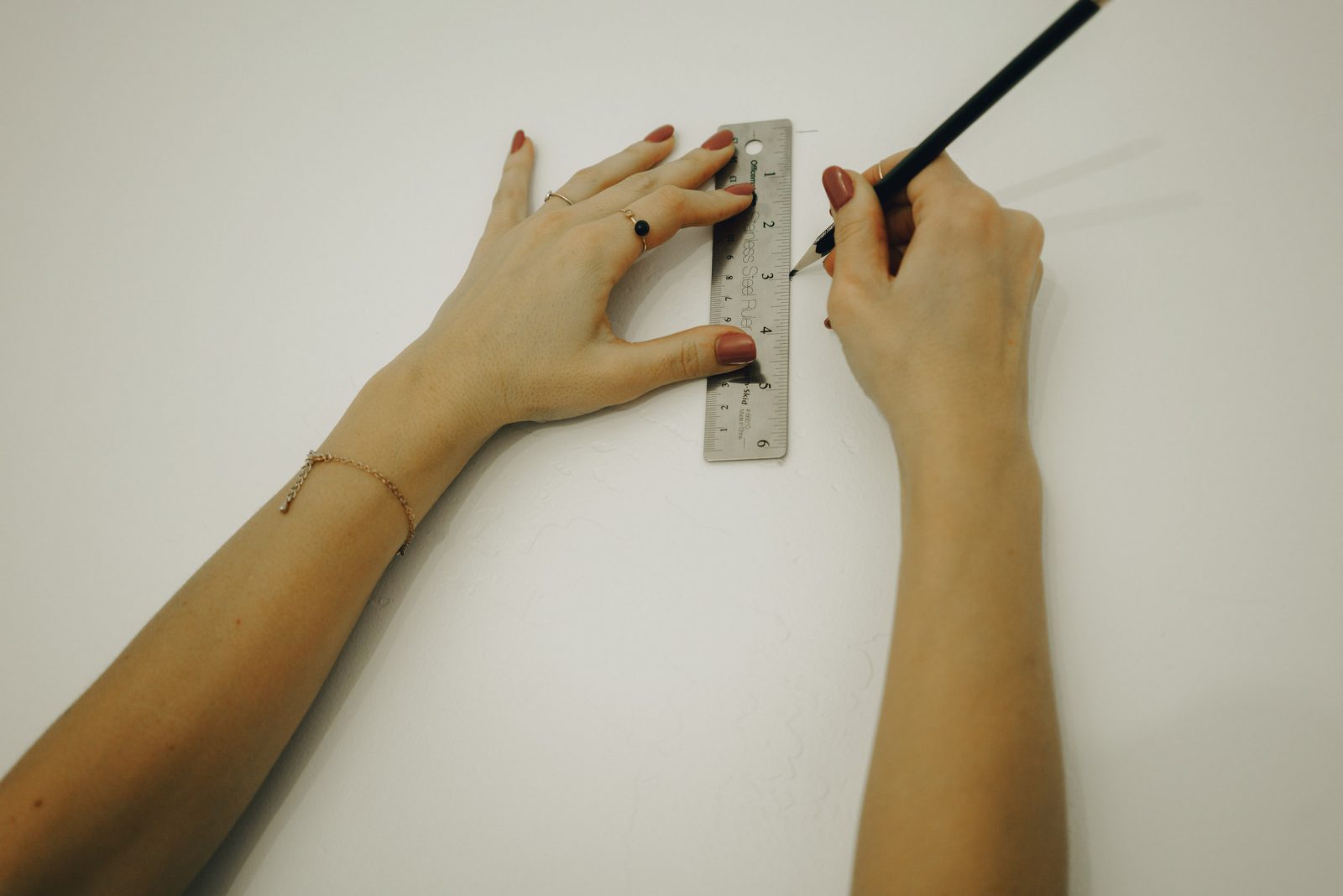 3. Using that measurement, make a new mark directly down from your previous pencil mark with the correct distance.
4. Pick which size anchor, drill bit, and screw you're using (there are several types & sizes).
5. Pre-drill the anchor hole.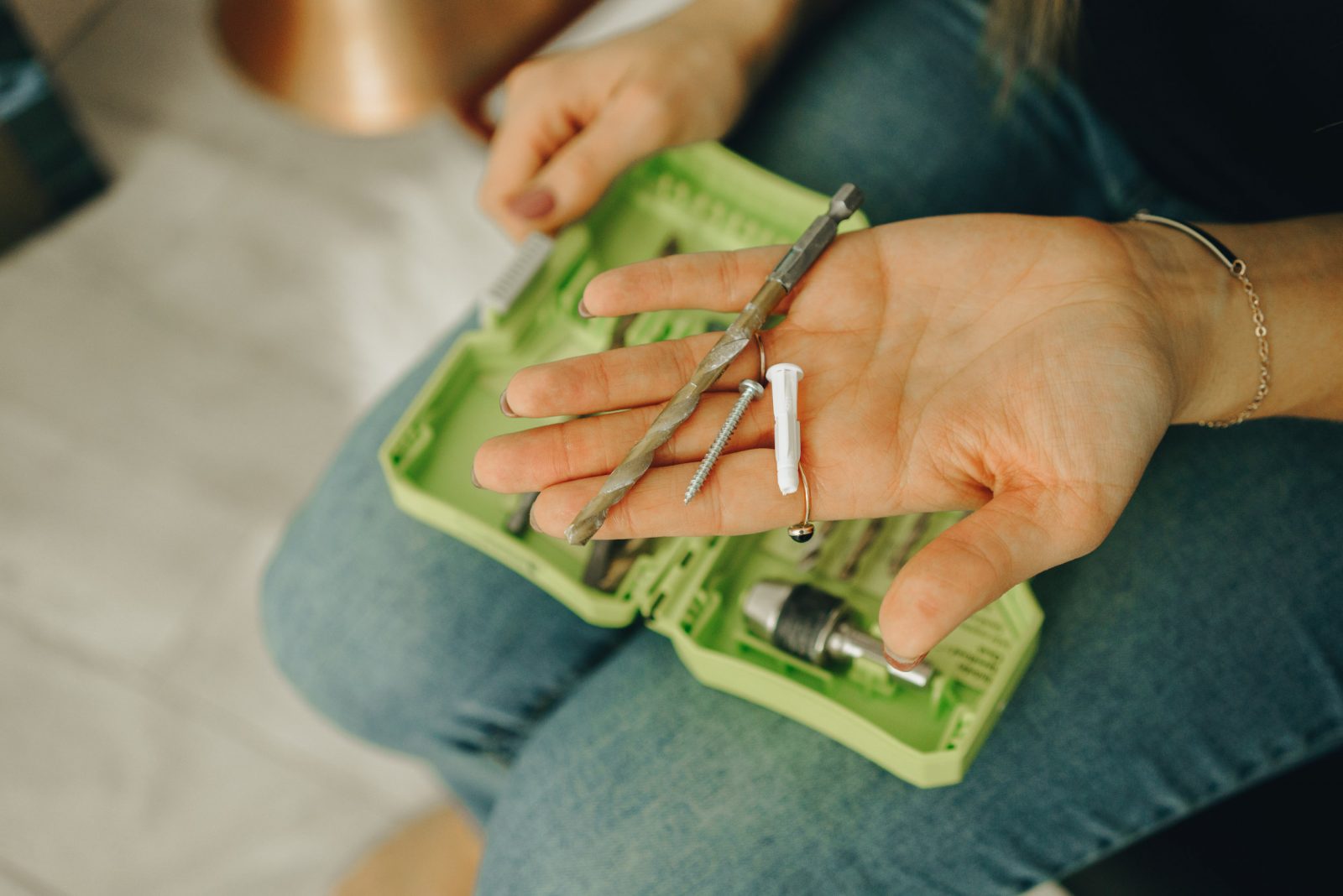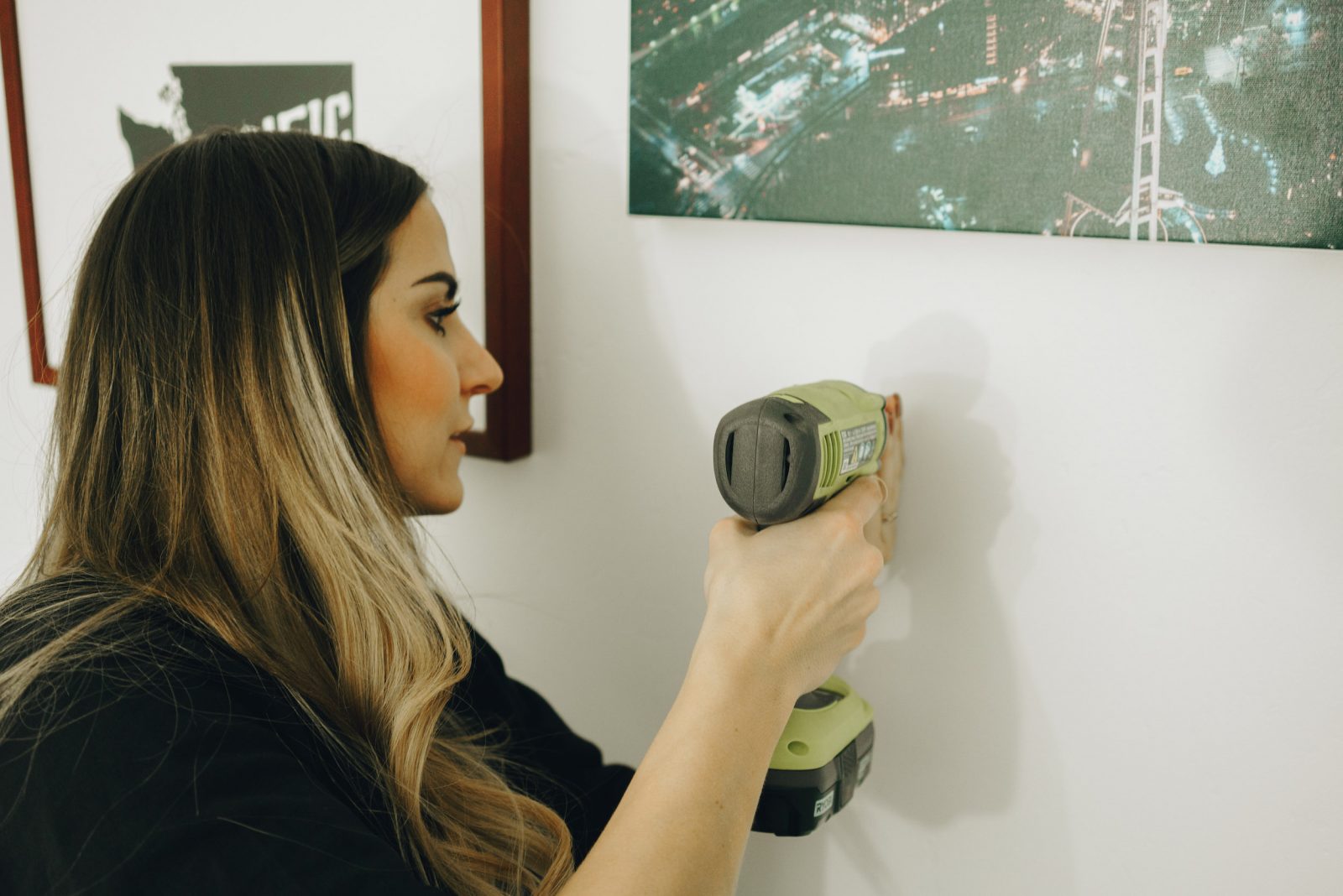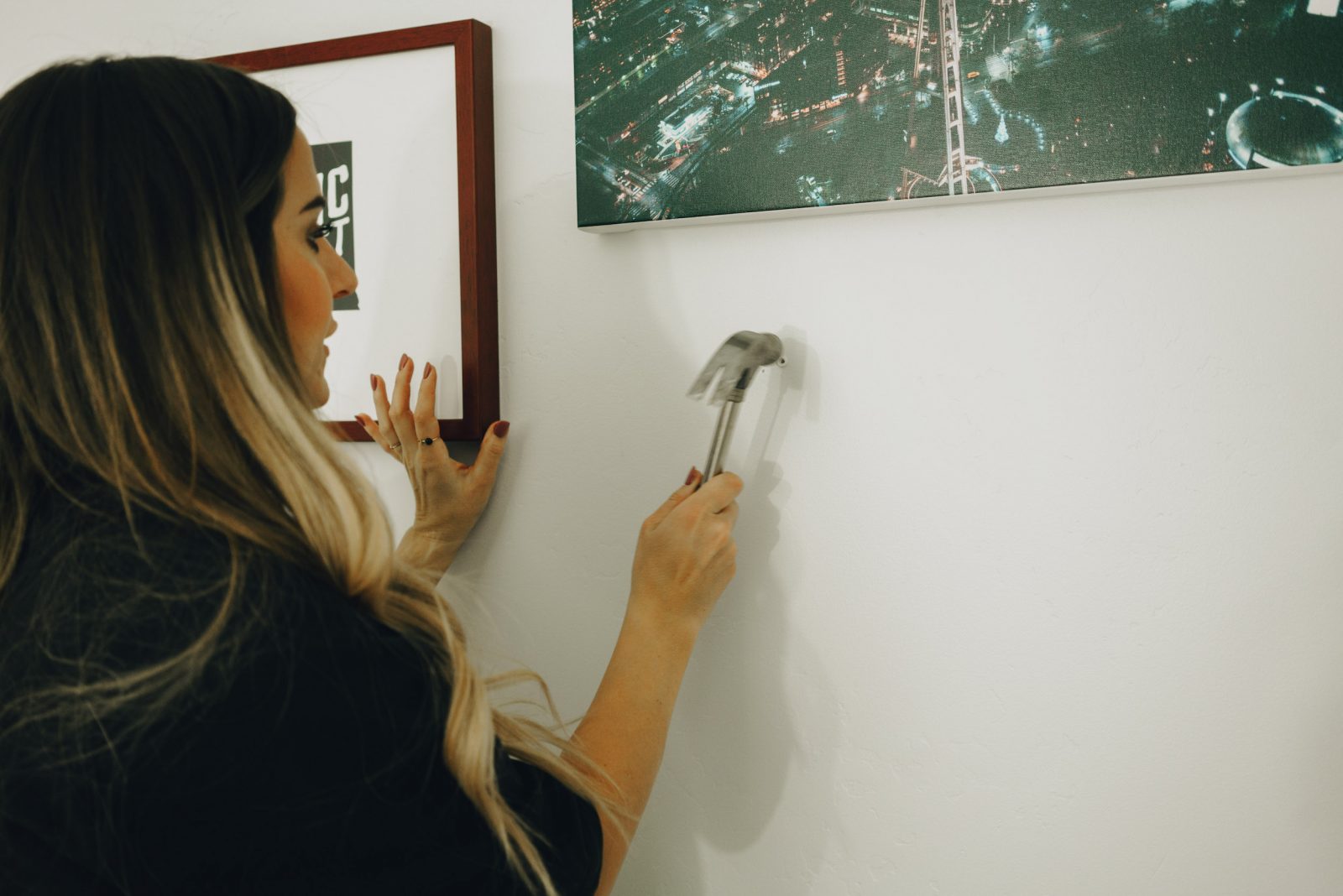 6. Hammer the anchor into the wall until it's flush with the wall.
7. Drill screw into the anchor.
8. Hang your artwork on the wall & straighten each piece.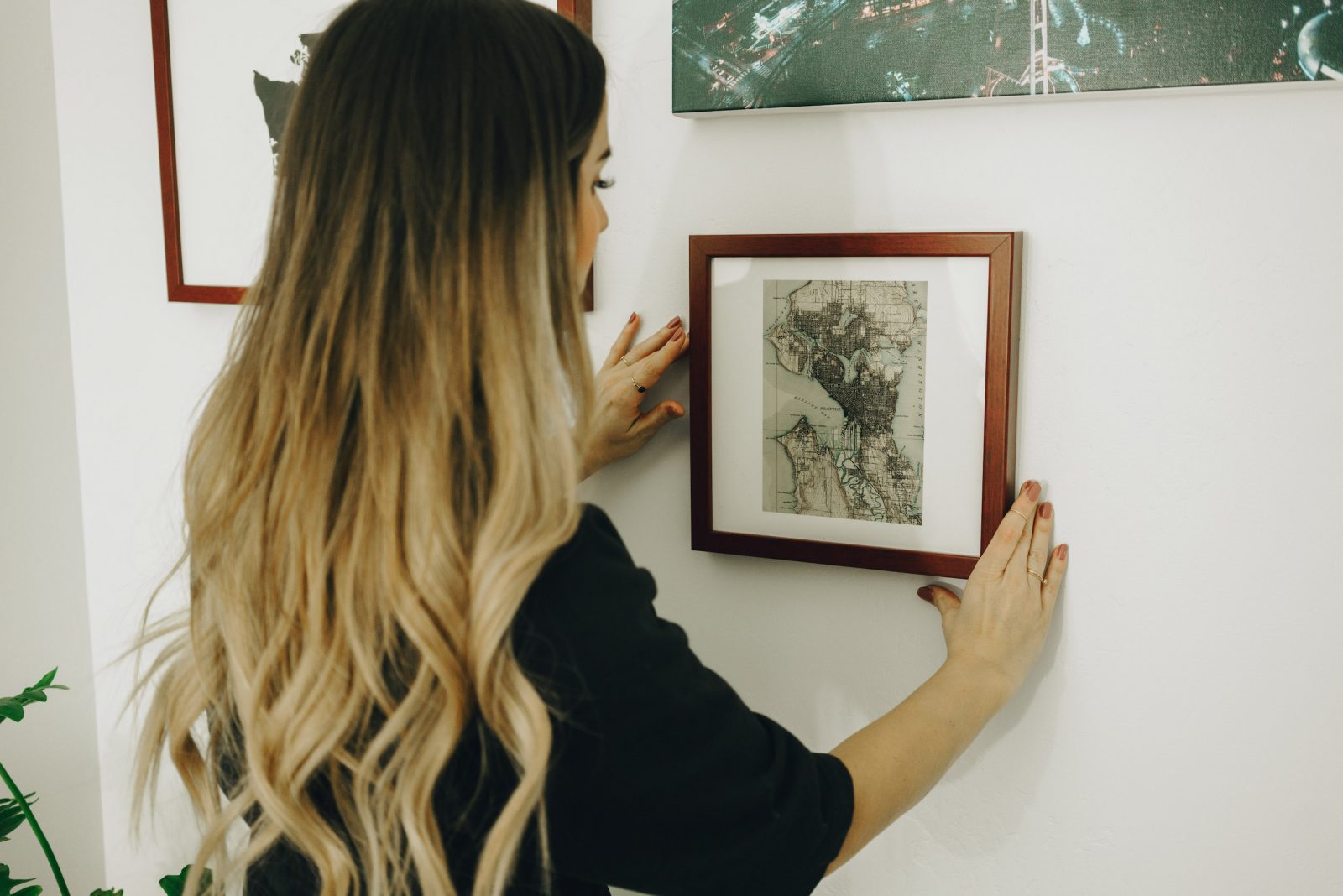 See? It wasn't that hard, was it? So now that you've read this article, you have one assignment. Go hang that artwork, already! Don't delay another second, just do it. I promise your artwork will look so much better hung properly on your wall than leaning up against it.
Photos by Emily of Emikana
Fingers Crossed Canvas Print
And So the Adventure Begins Framed Print
Live the Adventure Framed Print
by Adventure is Calling
$35.99
Gold Indigo Marble Metal Print
Indigo Mountains Poster
by SpaceFrogDesigns
$19.99
Portrait of A Highland Cow Metal Print
Over the Mountains Canvas Print
by Stay Positive Design
$86.99